2
It can be useful to have some of your filters already set when you load the app and to display different versions of the same app on different pages (for example: one page per country).
After adding filters to your spreadsheet, you'll be able to filter data in your app.
To embed your apps with pre-selected filters, filter your app. Then, click Embed.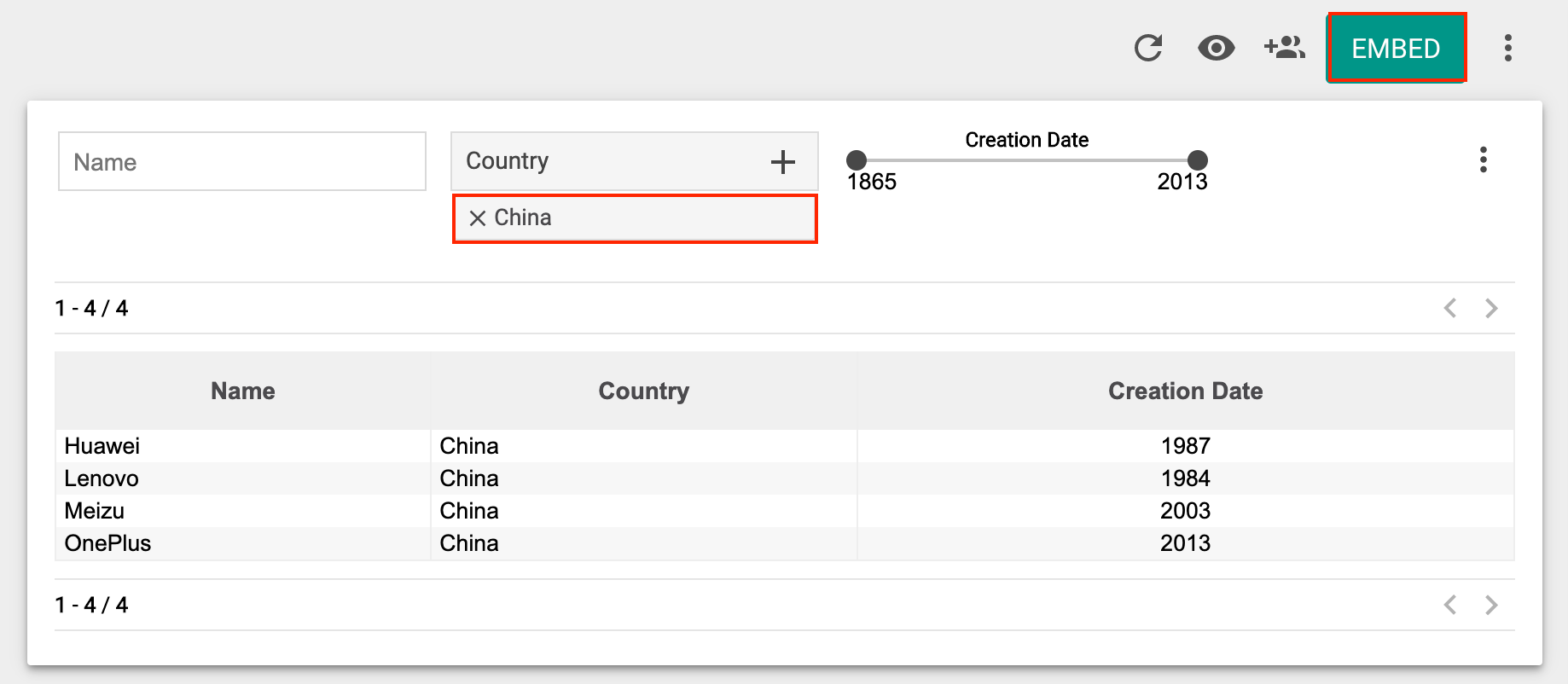 A pop-up appears. Click Ok to allow Awesome Table creating pre-set filter URLs.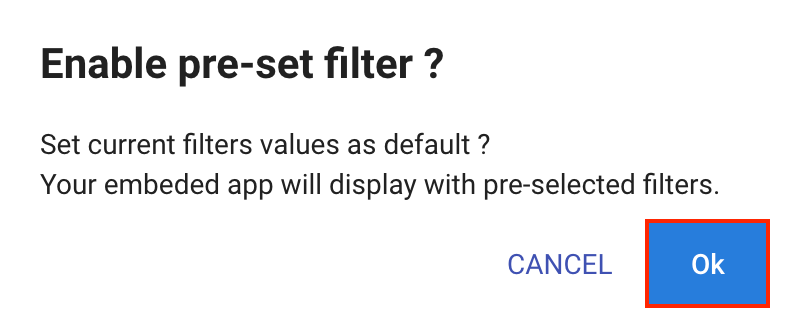 Go to the Iframe tab. The URL in the Iframe Code has been filtered automatically. Copy the URL.
done That's it! Your pre-filtered URL is ready to be embedded in your website.
Once you have the pre-filtered URL, the way to embed your app in a website is the same as usual.
Learn more: How to embed your app in your website
Embedding your Awesome Table app with pre-filtered URLs works:
On the Awesome Table app
In any custom site when using the iFrame Code provided by Awesome Table
In any website when using the embed script provided by Awesome Table
In Lumapps
info Due to their new referrer policy, it does not work when embedded in Google sites (using the filters in the Google site URL to navigate to a pre-filtered Awesome Table app).