In this article, you will quickly learn how to insert an Awesome Table app on any website (other than Google Sites) with just a few steps.
info
An updated version of this article is available on
this page
.
Prerequisite: Before beginning this tutorial, you should already have an existing app you can use. Learn more: Create your first app Awesome Table app.
1. Requirements to insert the app in your site
For this method to work, you need to have admin / editing access to the website since you'll be inserting HTML code and scripts.
2. Copy the HTML in your website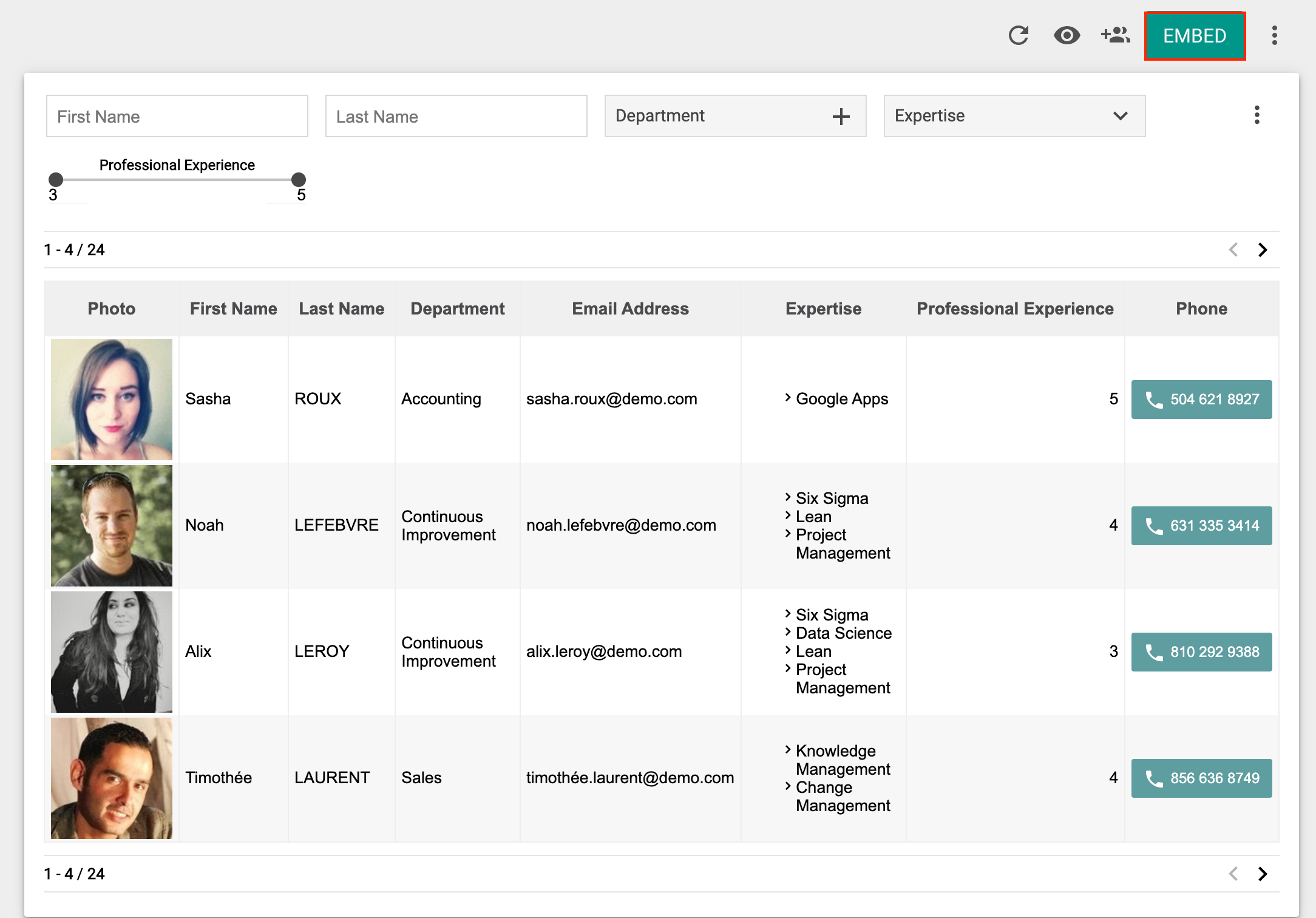 Select the Script tab: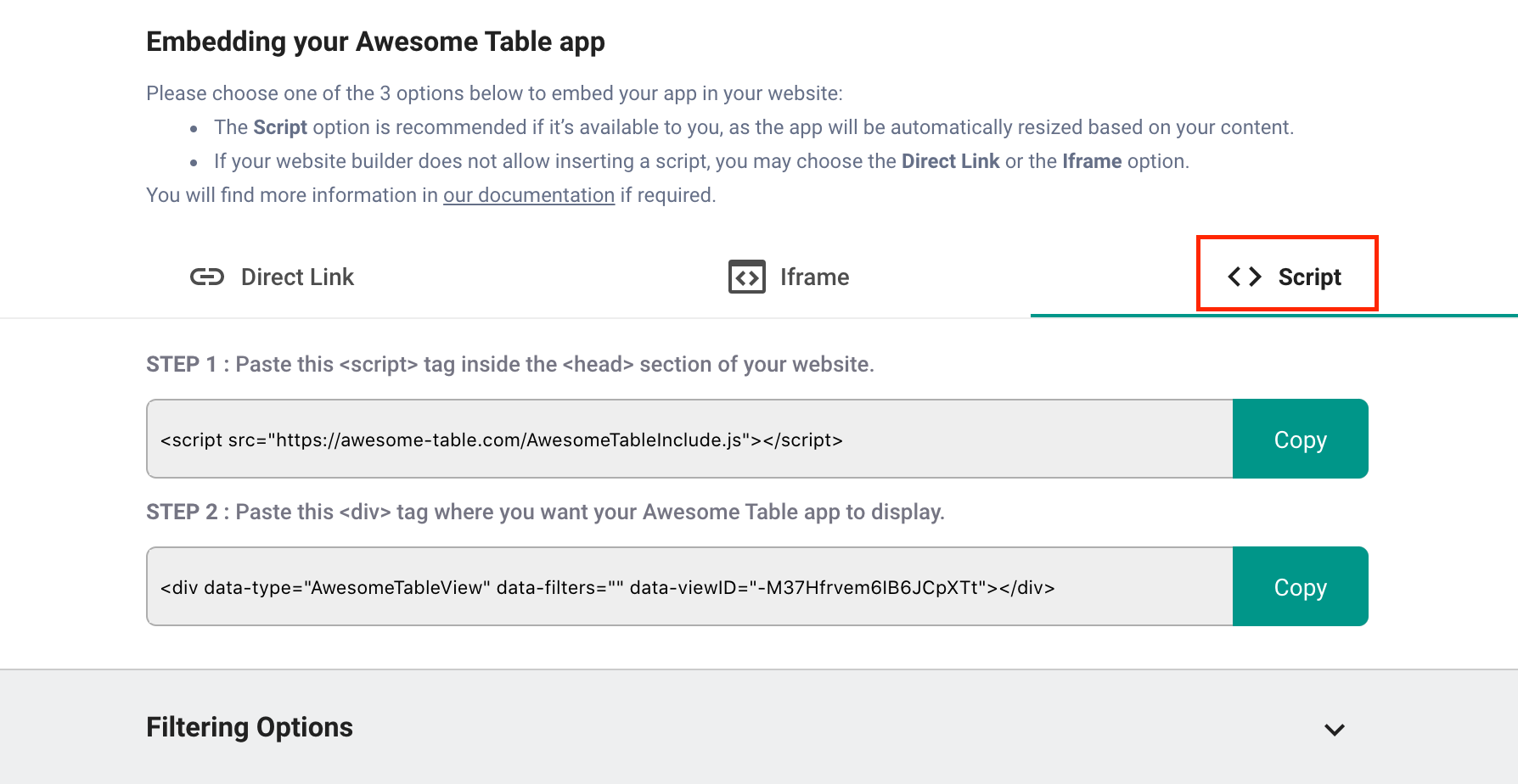 Copy the script under Step 1. Then, paste the <script> in the <head> of your website.

Under Step 2, copy and paste the <div> code where you want to display your app.

You can embed more than one Awesome Table app on the same page, but the script tag only need to be inserted once.

Do not use this in a Google Site. Read our documentation to include an app in a Classic Google Site or a new Google Site.