LumApps is a tool for creating and managing large corporate portals and a social intranet for employees to connect within their company. Recommended by Google for Google Workspace users, LumApps provides design and style customization for intranet websites. Learn more
Open Lumapps and log in to your account. Click News from the settings menu.

In your LumApps Dashboard choose the page where you'd like to add the Awesome Table widget.
Or click New > Start from empty template.

Choose the area where you'd like to embed the widget. Click the add icon.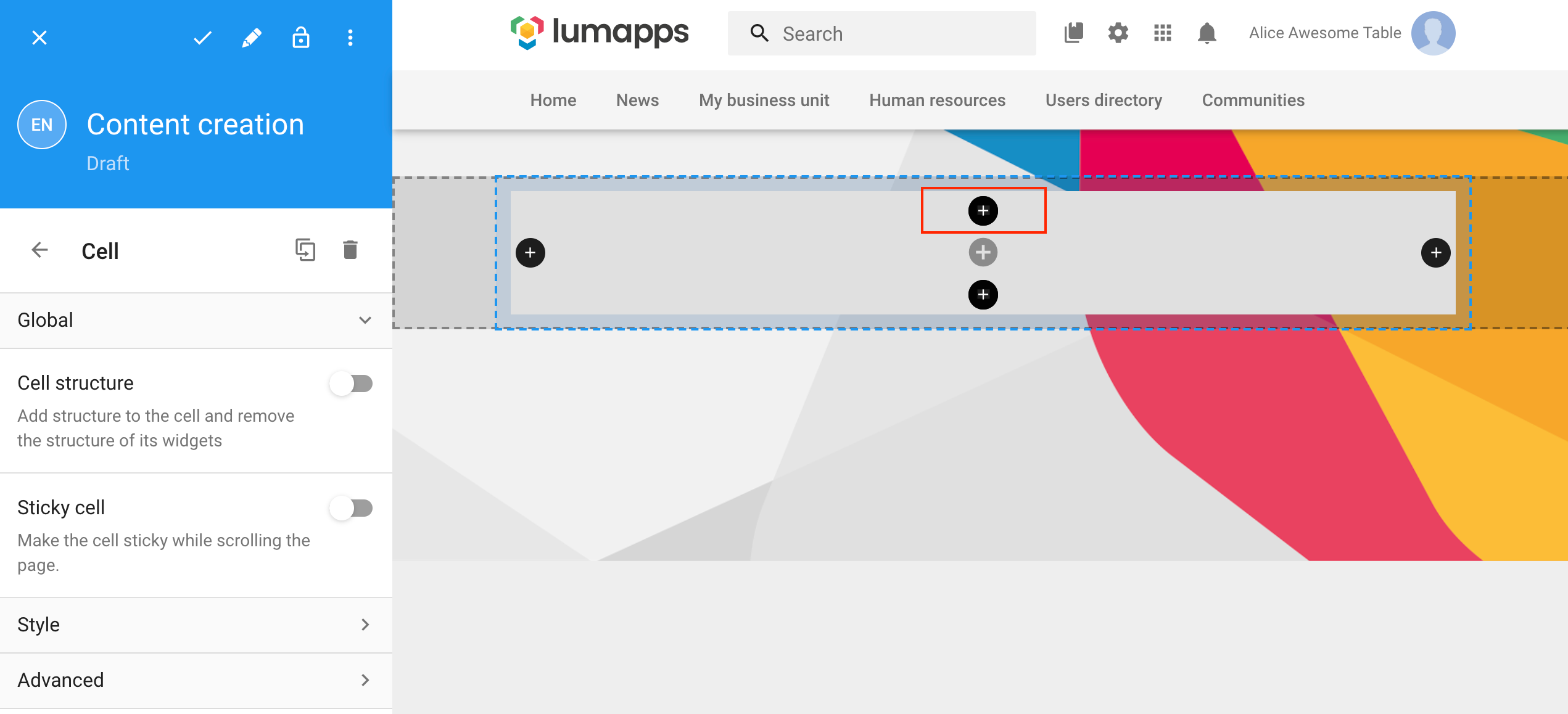 Click on the icon under Add widget above.
An Add widget pop-up appears. Choose Awesome Table. Then click Add.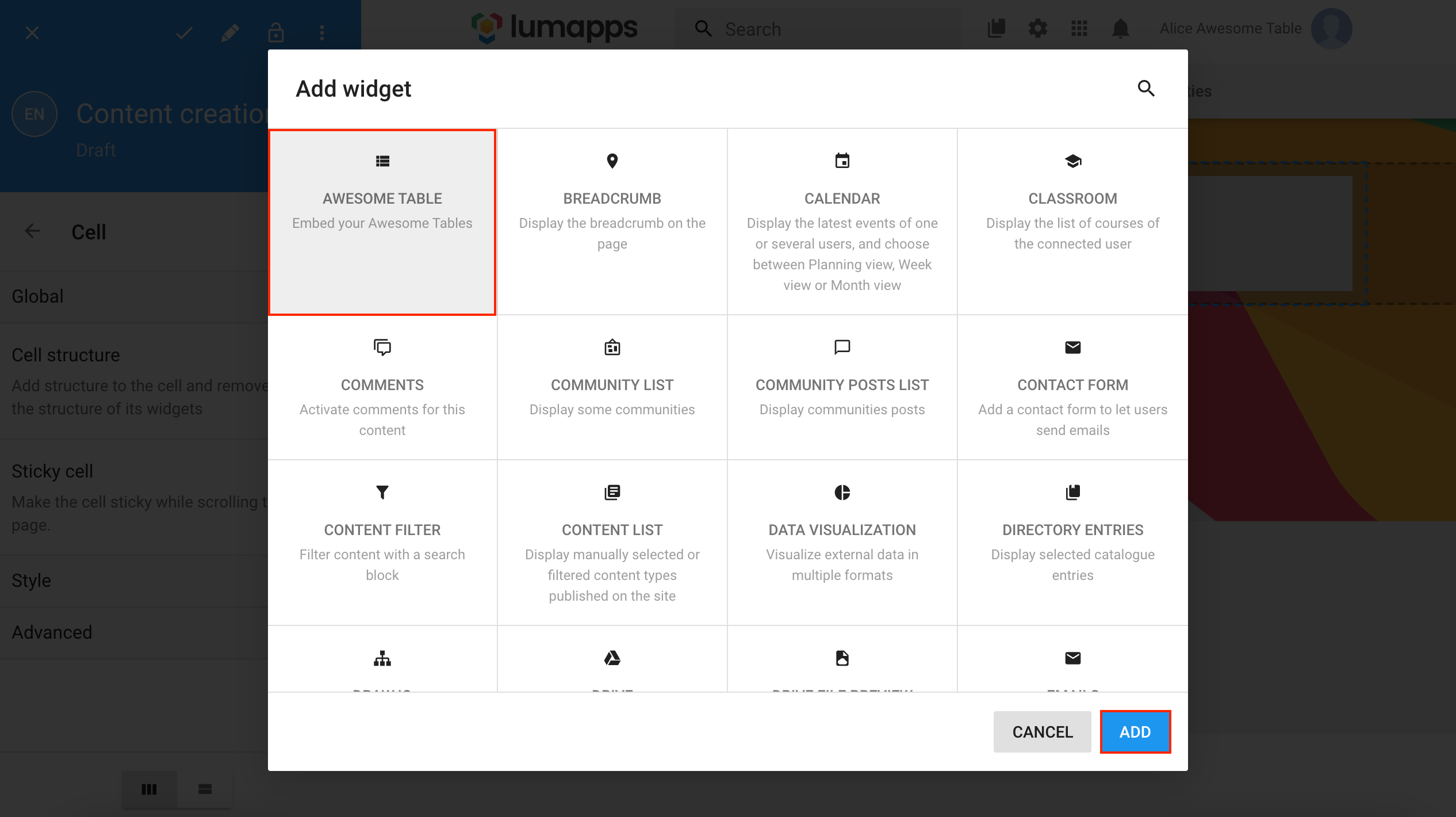 Click Select Table.

Choose the app you want to display in LumApps. Then click Ok.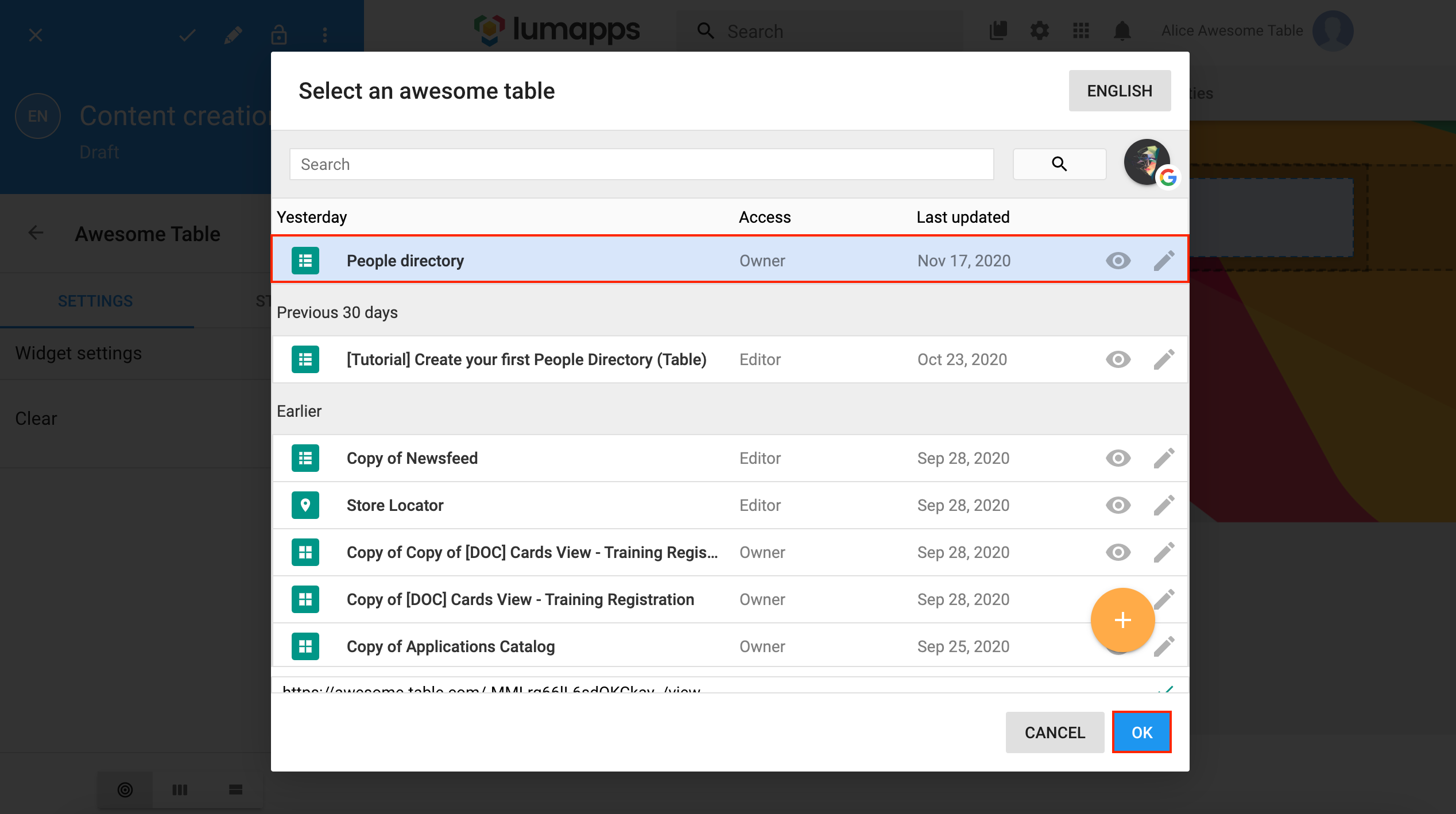 Click the check icon to save and publish. Then close this page.

done That's it! Your app is embedded in LumApps.