It's easy to use images stored from OneDrive for your Awesome Table app. Before doing so, you might need to sign in with your Microsoft account first.
info 
This article is only for Microsoft users.
This tutorial is recommended for Microsoft Outlook.com and Hotmail accounts. If you own a Microsoft Office 365 account which includes SharePoint in your plan, follow this tutorial: Display images from Microsoft SharePoint.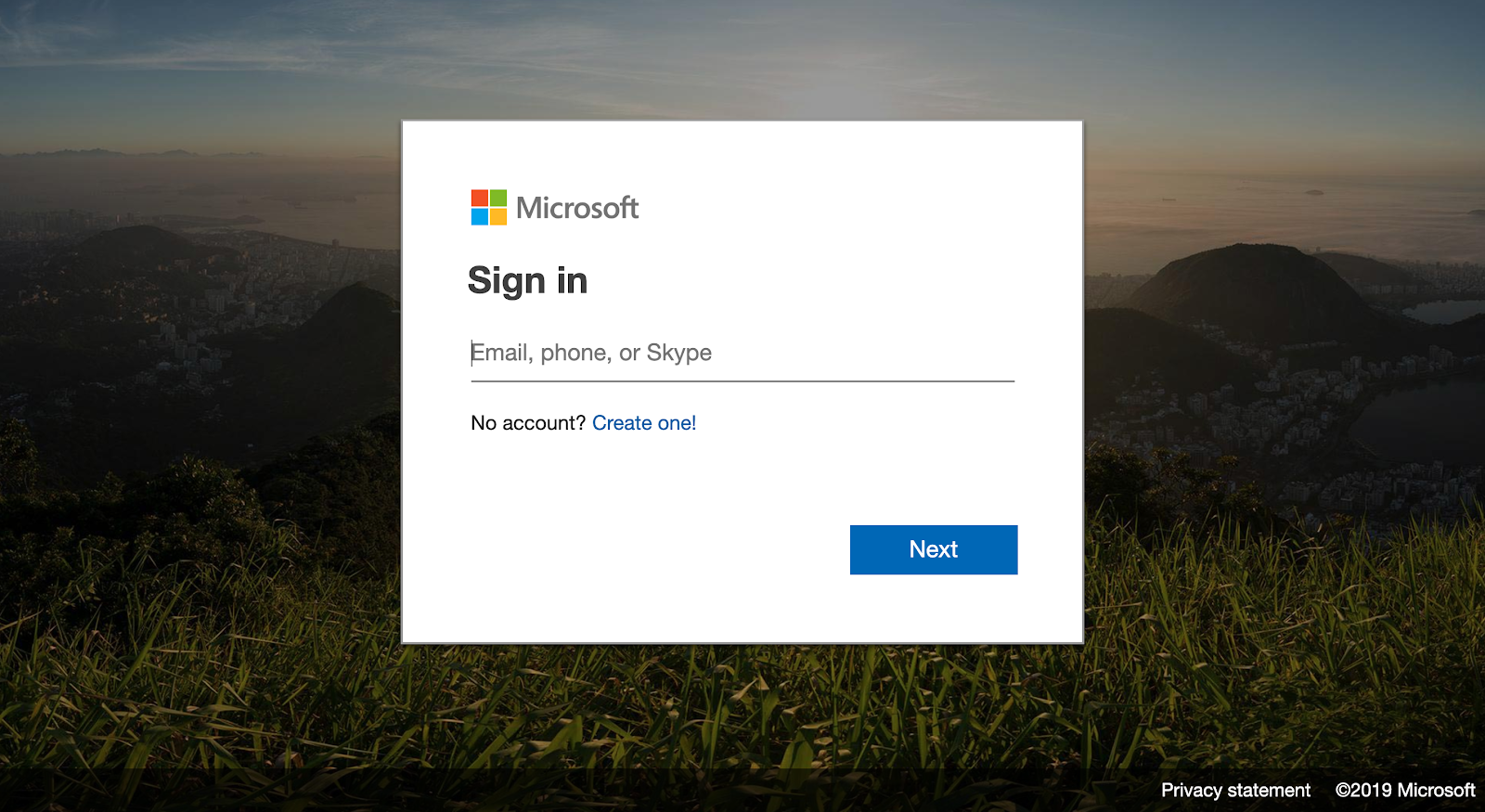 2. Select the image-folder
Click 'File' on the left sidebar. Then select the folder containing your images.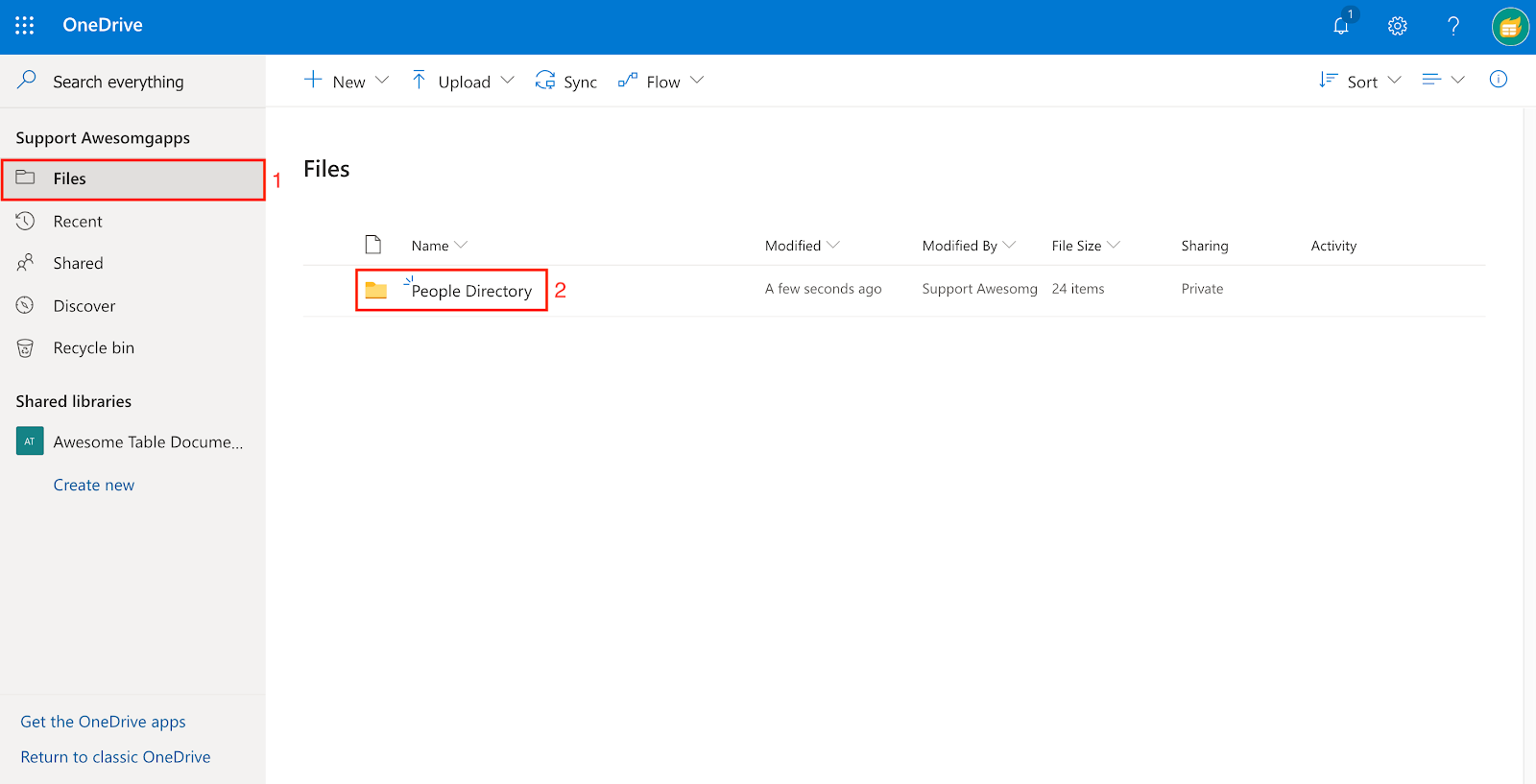 3. Select the image
Choose the image you want to embed by selecting the checkbox in the upper-right corner of the file or thumbnail.

4. Get the image-link or URL
Click 'Embed' at the top of the page.
Then click the 'Generate' button.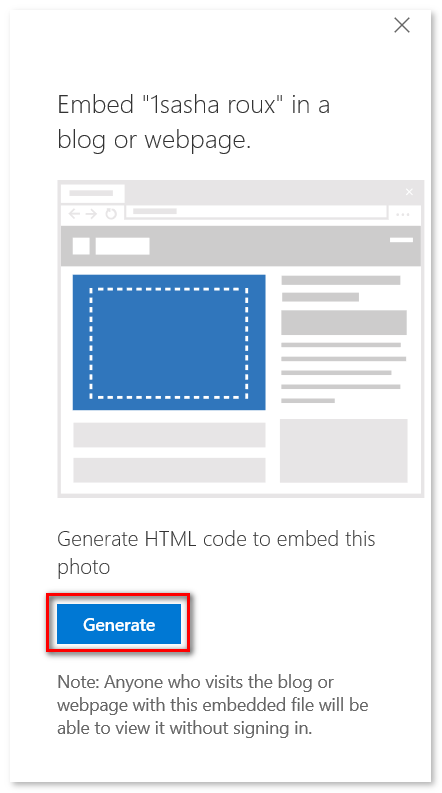 5 . Paste the image-link to your datasheet
Copy & paste the generated link into the appropriate cell in your Awesome Table datasheet.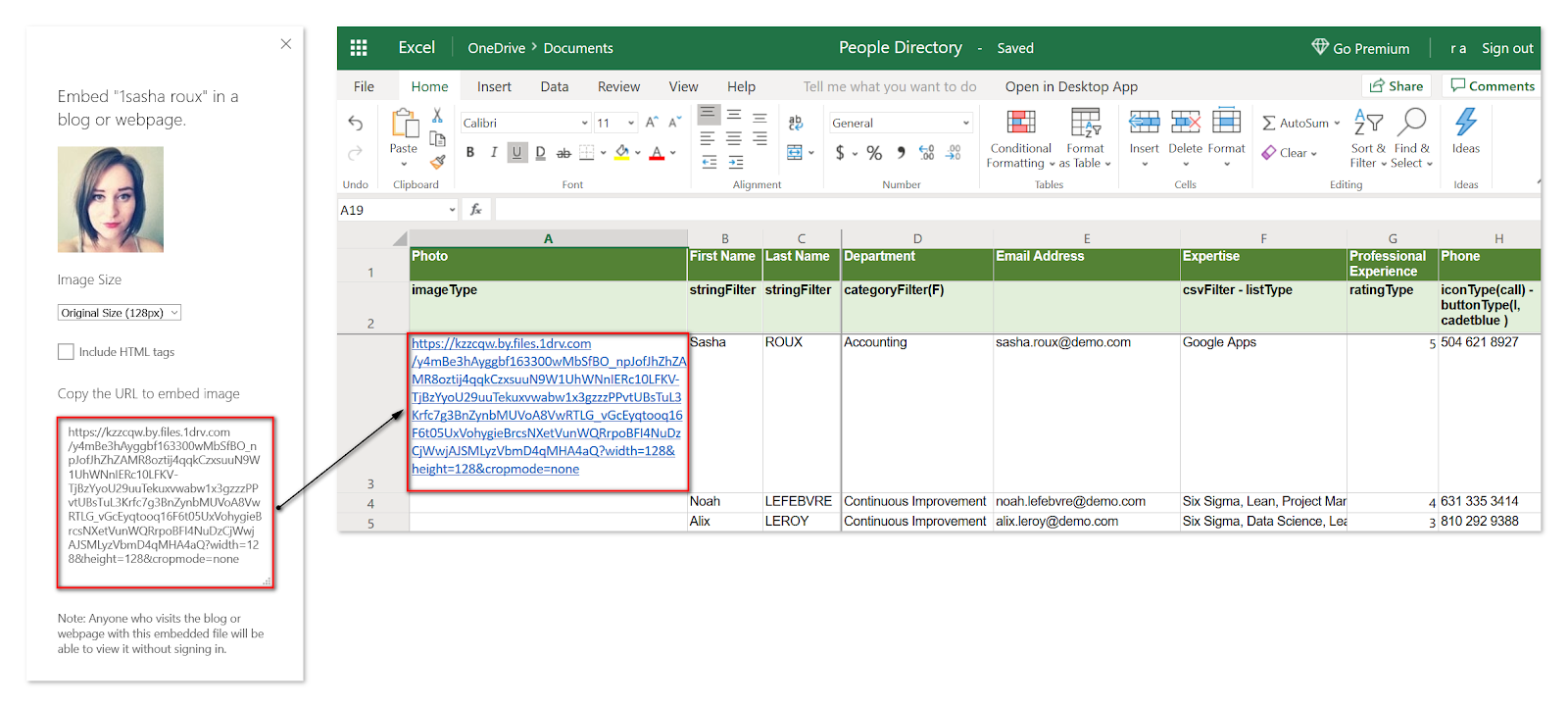 6. Apply the imageType keyword to your image-column
Add the appropriate keyword (imageType) to display your image in the second row of your Excel file.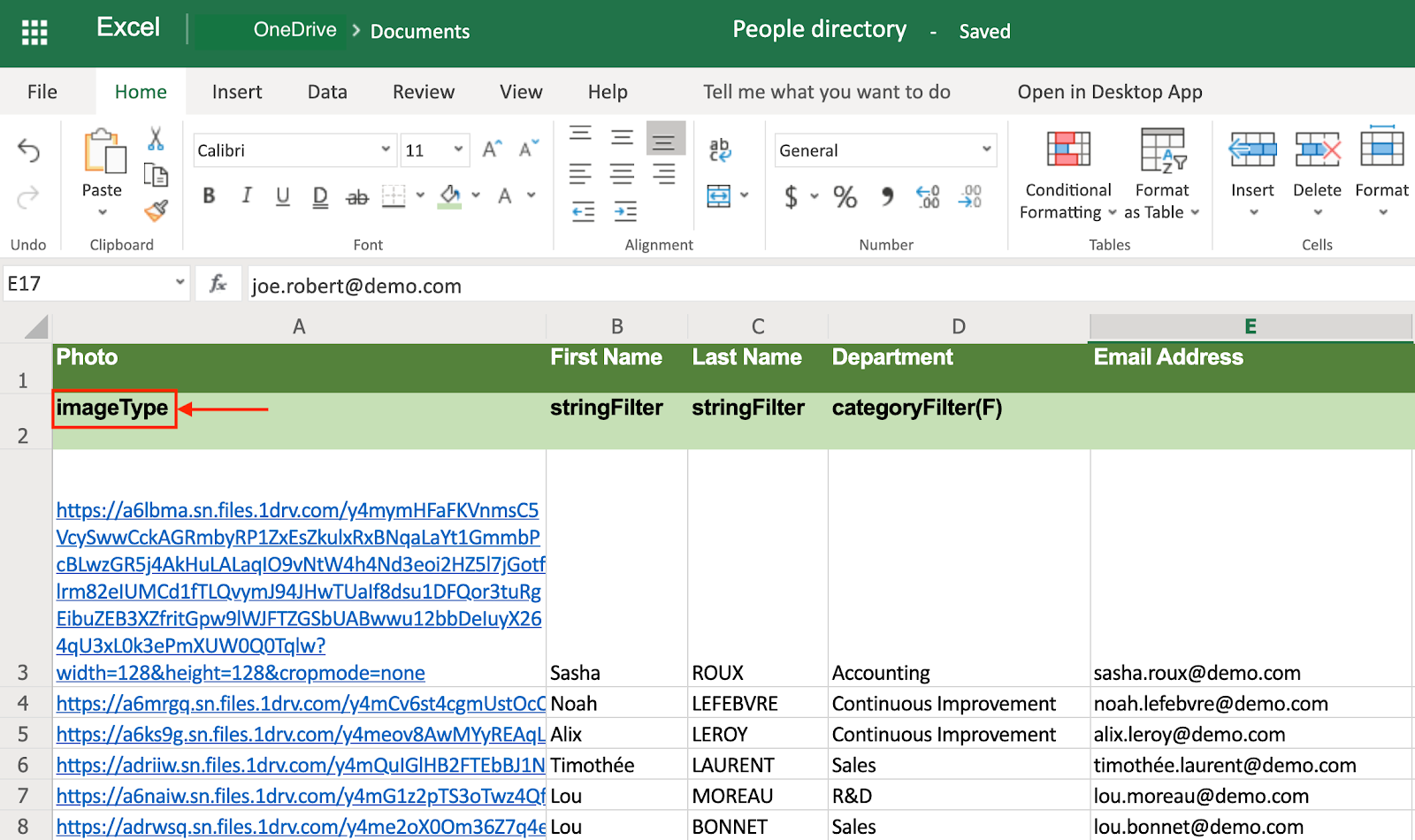 7. Refresh your app
Reload or refresh your Awesome Table app to see the image(s).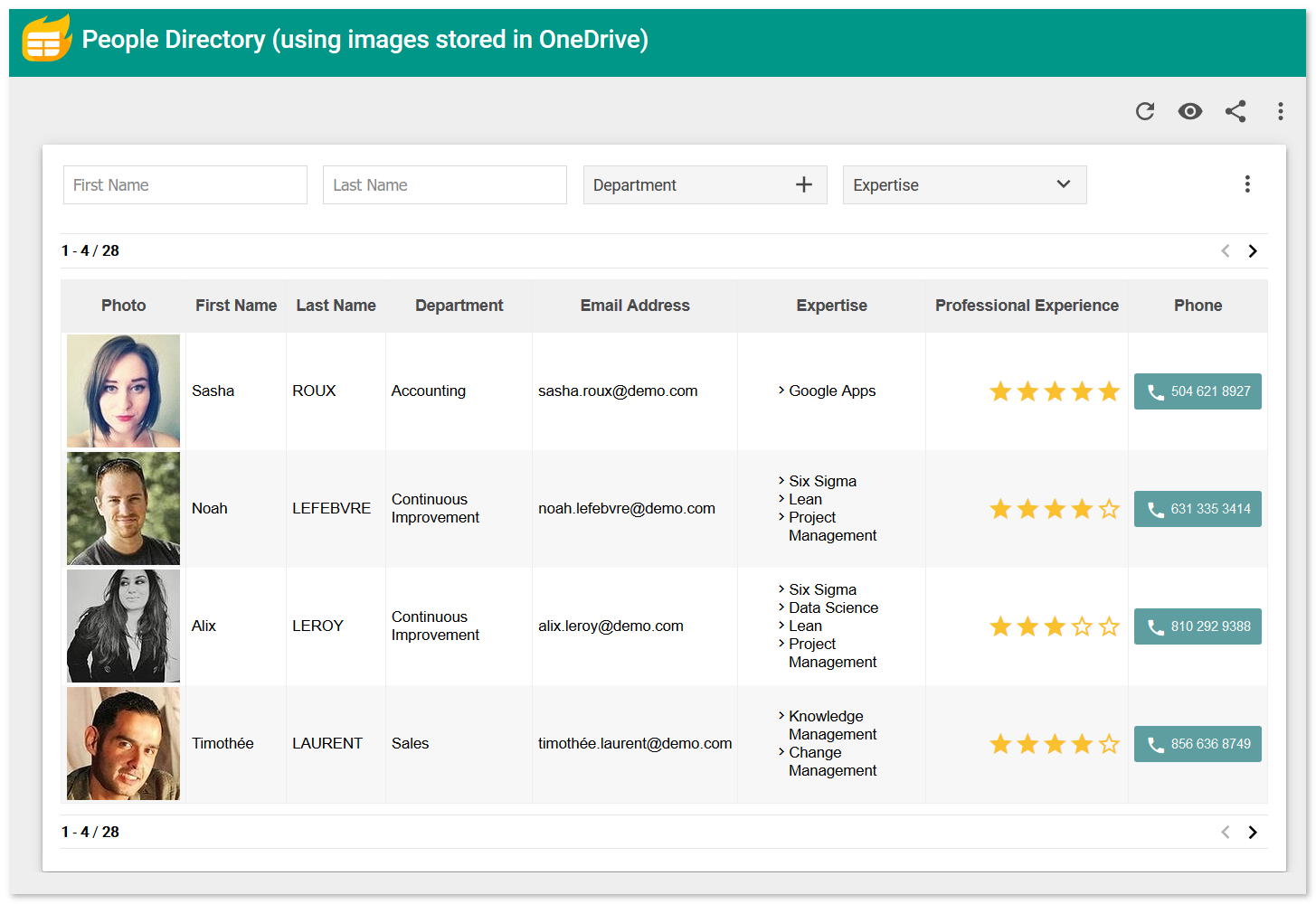 done That's it! Your images will be displayed on your Awesome Table app.
info If you want to Display your data from Microsoft Forms in an Awesome Table app with OneDrive we recommend clicking the link above.