In this article you will learn how to install the Geocode add-on for Awesome Table.
info
This article is only for Google users.
If the GeoCode add-on is already installed, you can skip this part and proceed to the
next tutorial
.
1. Initialize the installation process
Go to Google Workspace Marketplace to install the Geocode add-on. Click the Install button once there.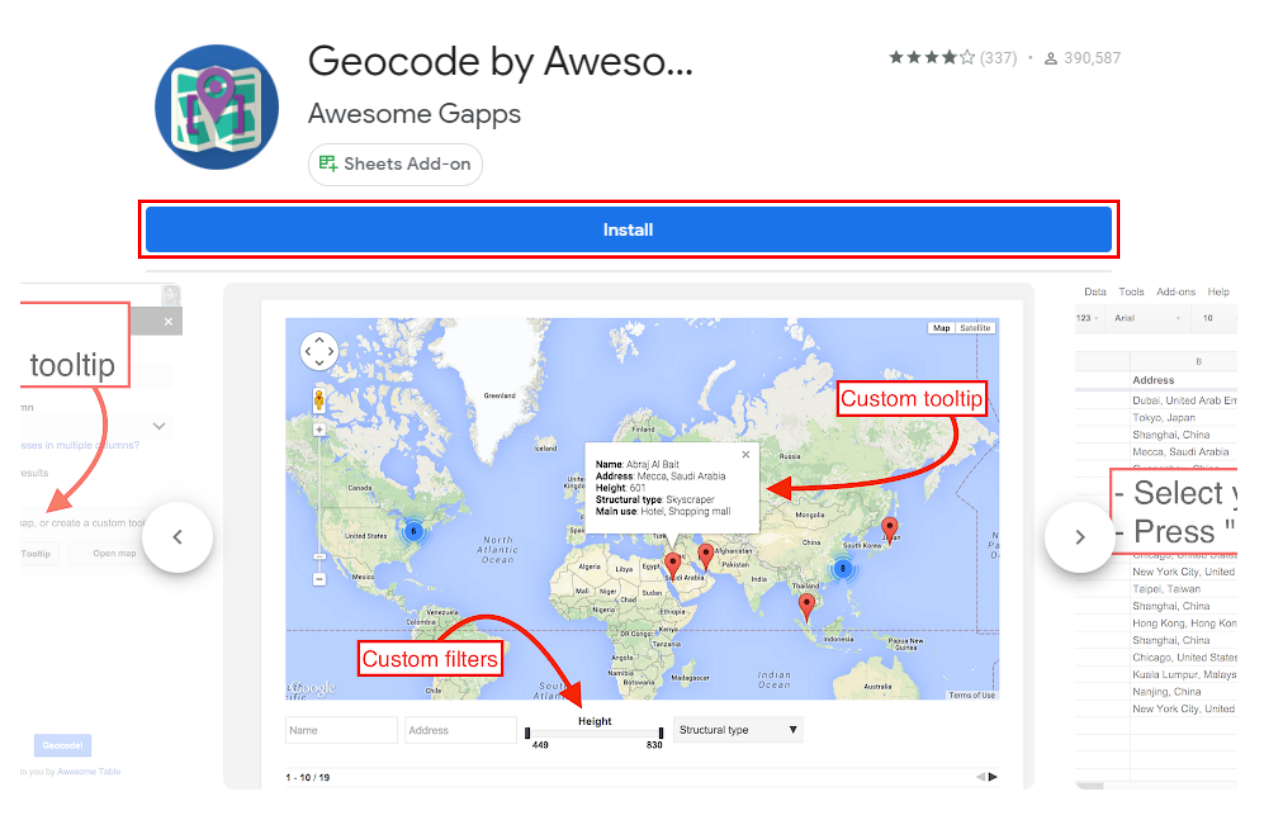 2. Proceed with the installation
Click Continue to proceed with the setup.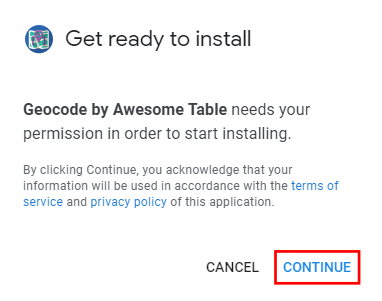 3. Choose the pertinent account
Choose a Gmail / Google Workspace account to be used for this add-on.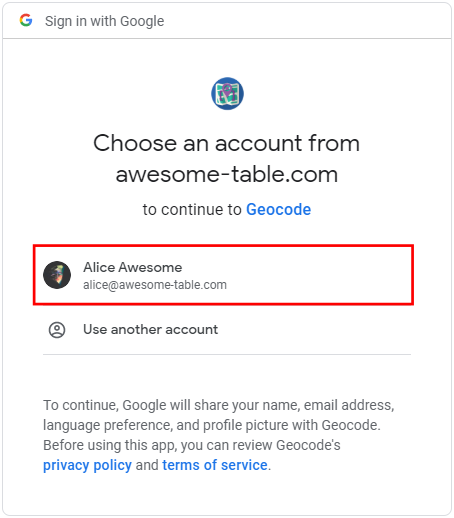 4. Accept the authorizations
Click Allow.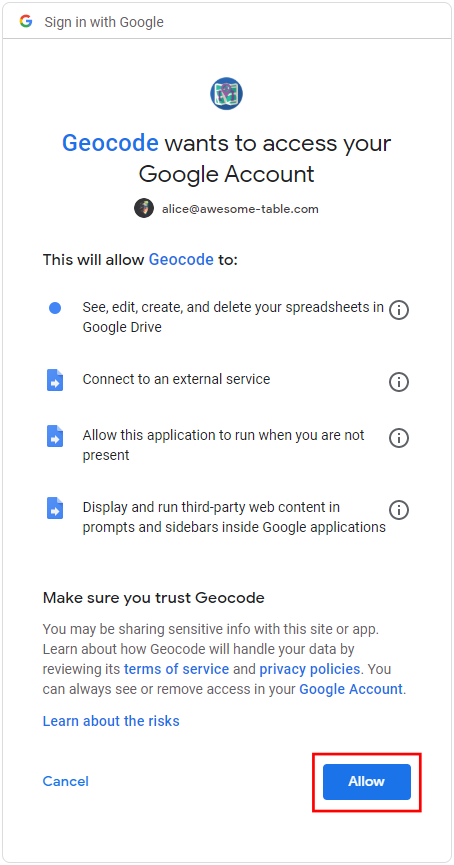 5. Installation successful
The Geocode add-on is now successfully installed for Google Sheets. Click Done to close the setup window.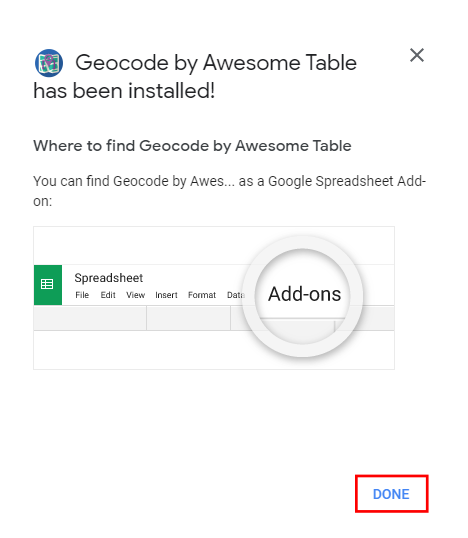 In this tutorial, you learned how to install the GeoCode add-on for Google Sheets. In the next tutorial, you'll learn how to use the GeoCode add-on to transform postal addresses into coordinates.