In this article, you will learn how to insert an Awesome Table view in a Classic Google Site using Awesome Table's gadget.
1 - Add the gadget to your Google Site
Open the Google Site Page where you want to add the gadget.
Edit the page and click on menu Insert > More gadgets.
Find Awesome table's gadget
In the search bar, write "Awesome Table" and click on "Add".
If you are not already connected or if you never logged to Awesome-Table.com before, you will be prompted to log-in the web application
Awesome-Table.com
: 
If you are accessing the application for the first time, you will be asked to accept the authorization Awesome-Table.com need to work.
info These authorizations are subject to changes without warning to adapt the application evolution. If that is the case, you will be prompted again with the new scopes.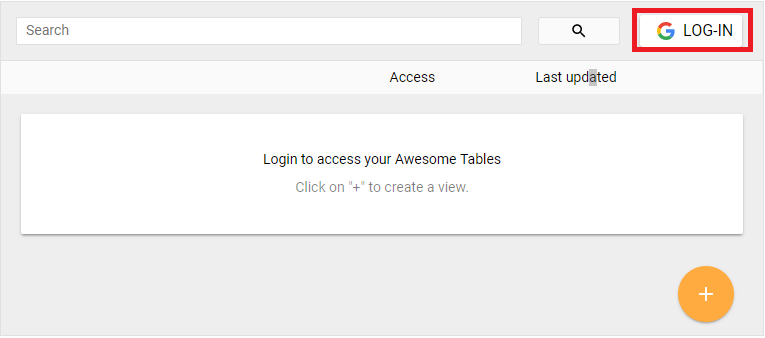 2 - Managing your Awesome Table views
Creating or editing a view : 
You can access all of your existing Awesome Table views within the gadget's user interface. You can choose to edit one of your views by clicking on the pen icon or create a new one by clicking on the + button.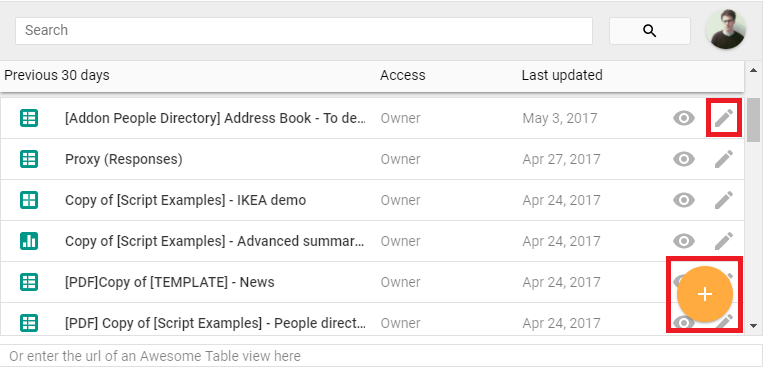 Inserting an Awesome Table view :
Click on a view in your list and press the OK button.