Learn how to buy licenses and activate them in Awesome Table.
With a free license, you have a lifetime total of 500 pageviews per app. If you've used all your quota, you can either:
Buy licenses
From the billing page, click Upgrade.

Select:
whether you want to pay monthly or yearly
whether to pay in US dollars or Euros
how many apps you want for each plan
An automatic renewal is set up on your account which means that, from the date you make the purchase, your license will be renewed automatically either every month or every year.
Click Proceed to checkout.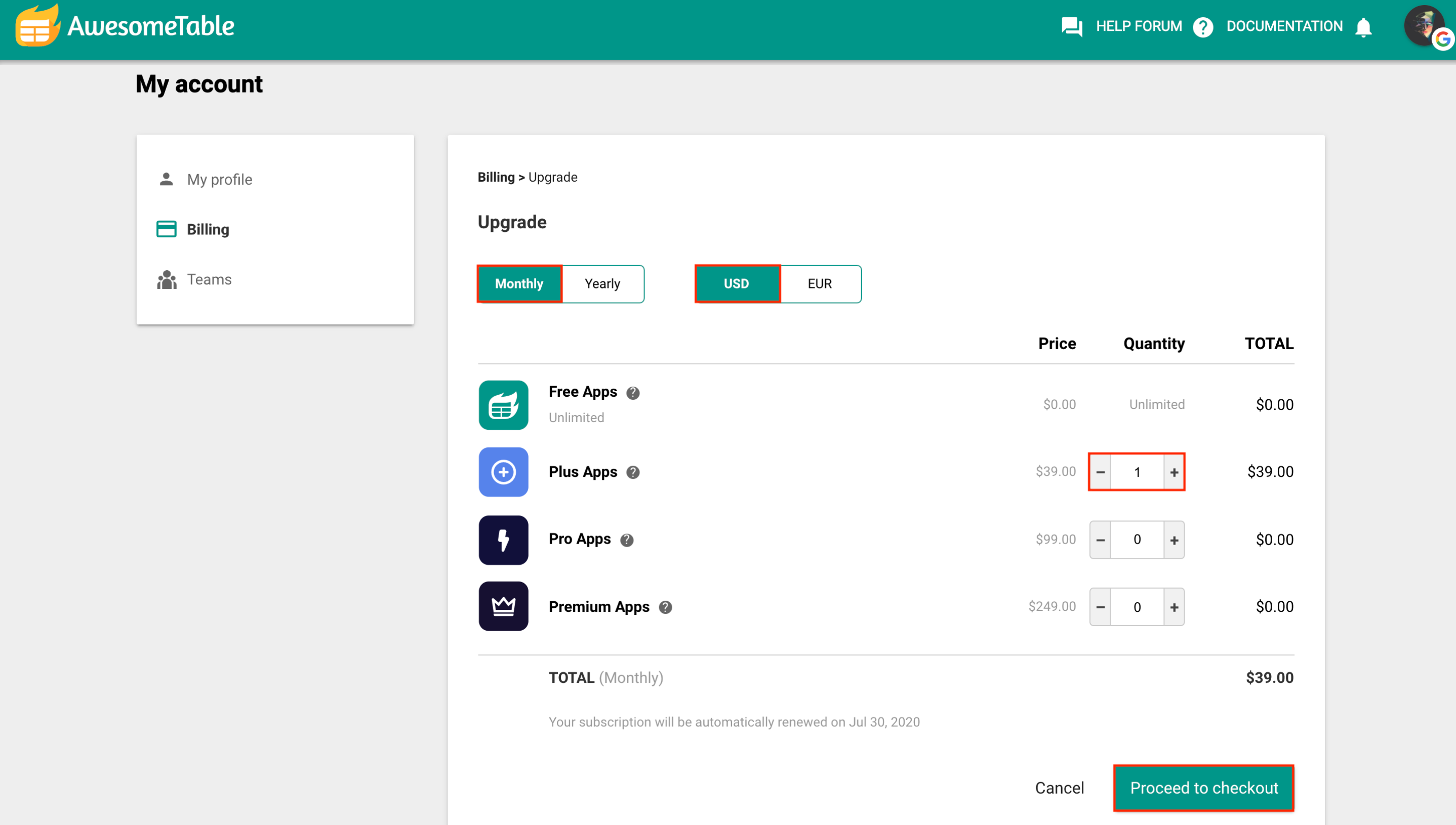 Check that the summary is correct.
Enter your payment information, then click Subscribe.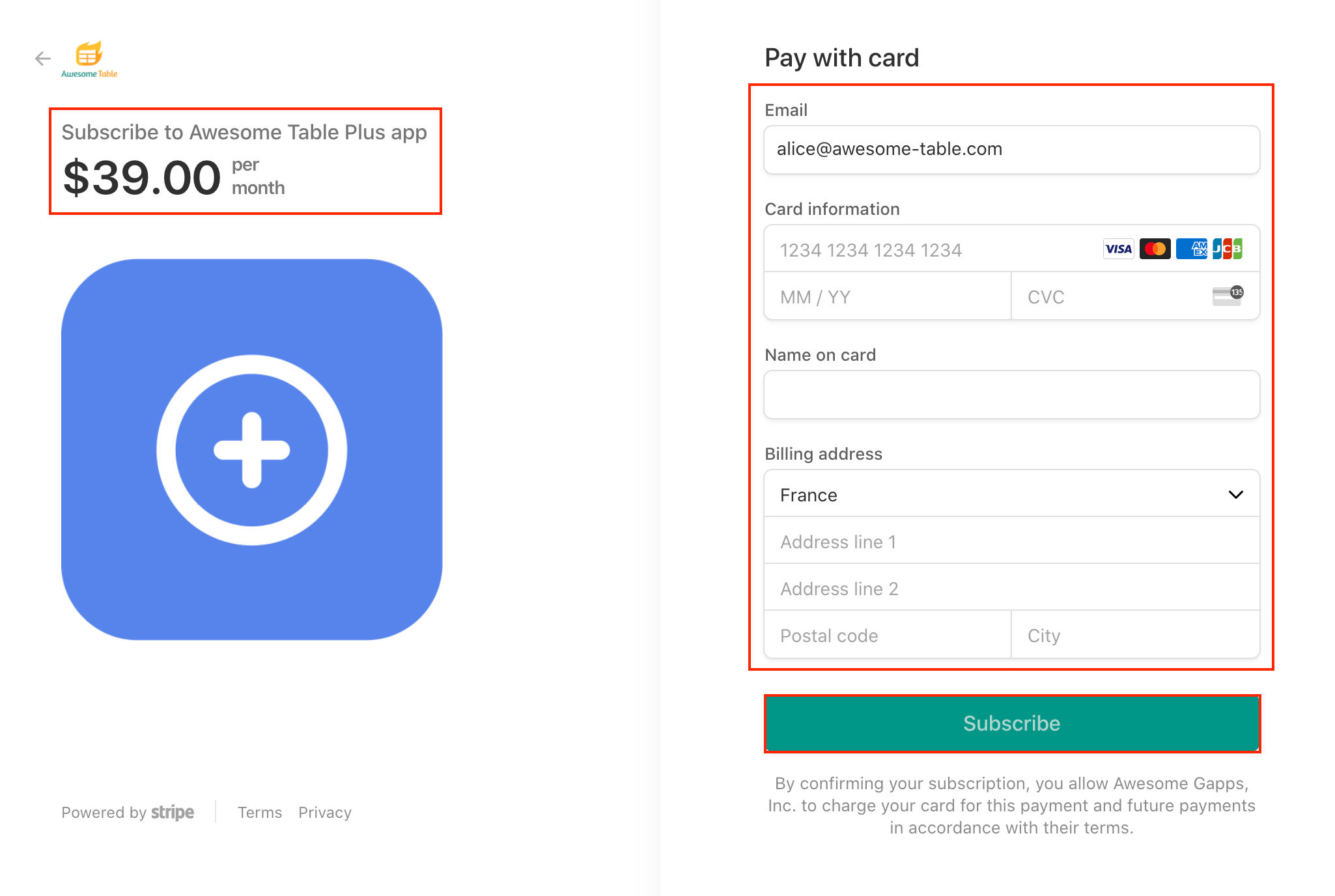 A message opens, to confirm that your subscription has been activated.
From the billing page, under Subscription details, you can see the summary of the licenses you purchased and the number of apps available for each subscription plan.

You want to buy more licenses or change app tier? Learn how to manage your subscription.
Activate a license in your app
Open your app in Awesome Table.
In your app, select Pricing plan and then click Change.
A pop-up appears. Select the license you want to activate, then click Save changes.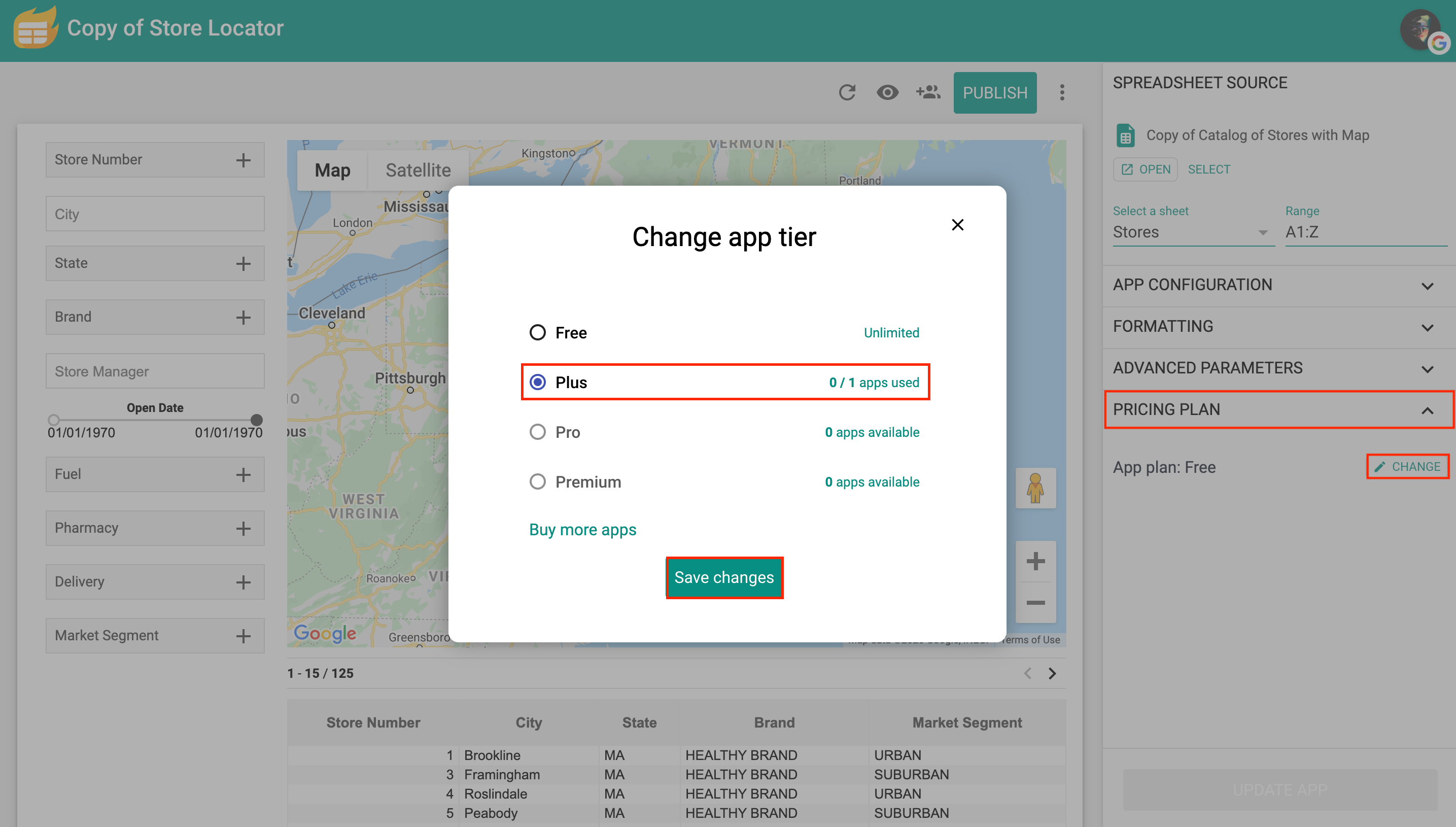 Tip: Click Buy more apps to return to the billing page.
done That's it! Your license is now activated in your app.