Assigns the marker size relative to the other marker sizes.
Datasheet: Number
If this column is not present, all the circles are of the same size and color.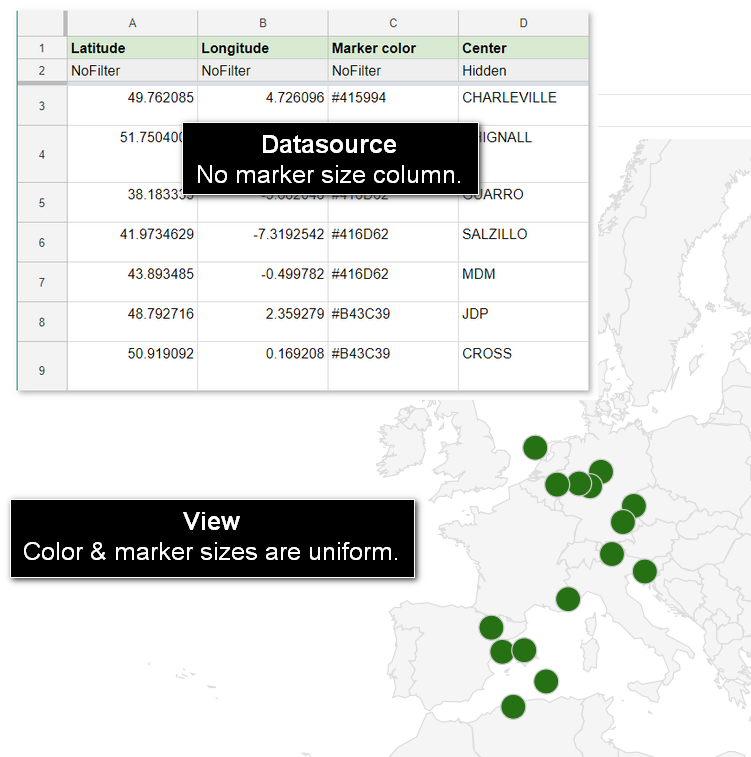 If this column is present and there are null values, a default size is assigned by the Google Maps API for each blank entry.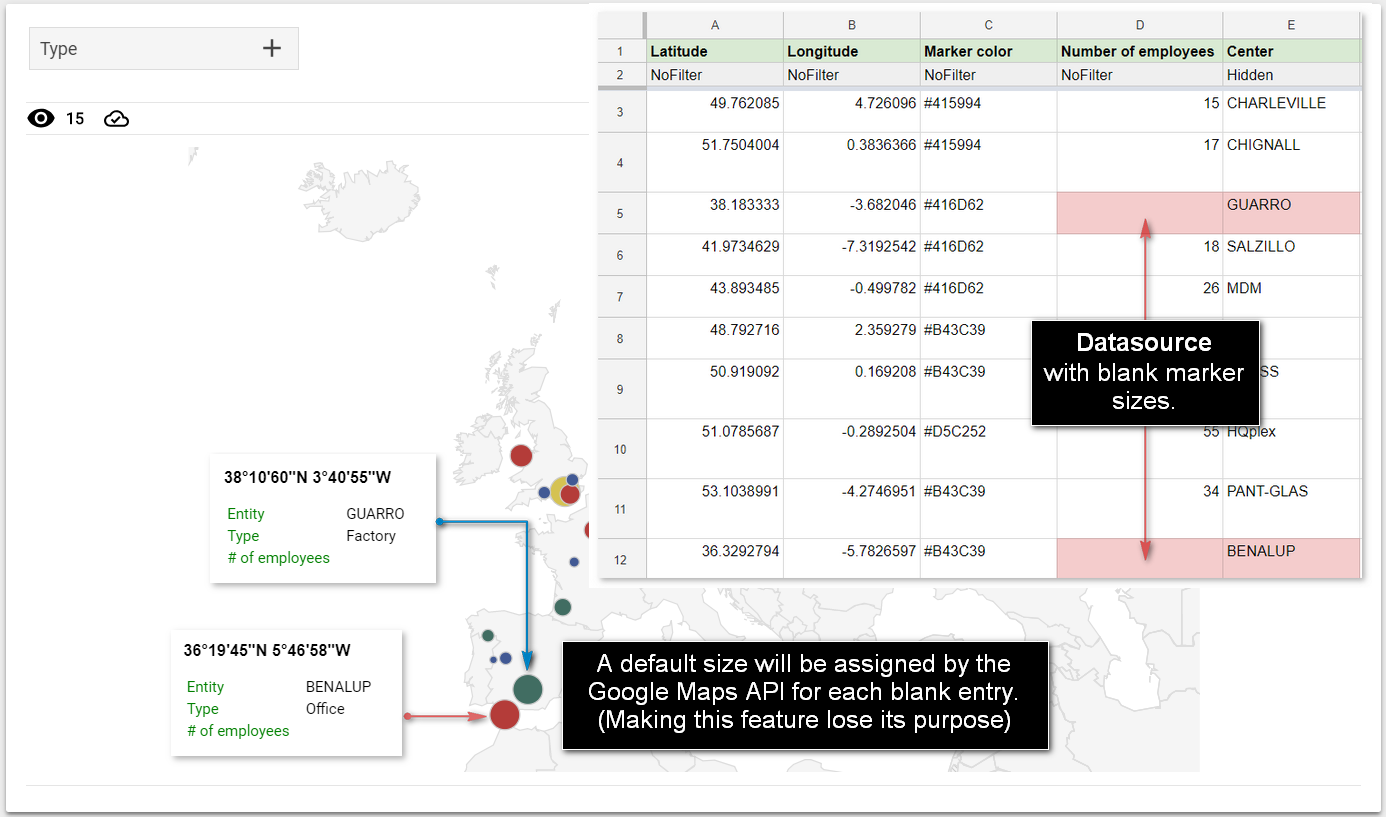 Learn more about Geochart.