What is a JavaScript template?
A JavaScript template allows you to add sophisticated behaviors or actions on your Awesome Table view. Common examples are:
Including dynamic changes or update to your content.
Manipulating and/or animating images and other HTML elements.
Performing operations or form validation.
Live example:
Create and set up your JavaScript template
1- Create the template sheet
Click the Add Sheet icon (+) on the bottom-left of the status bar to insert a blank sheet. Then rename as needed (Template in our example).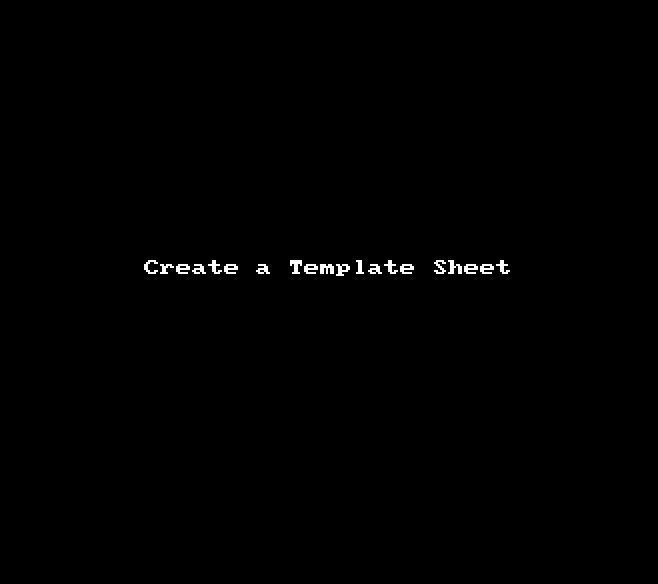 2- Set up the JavaScript template 
Add a new column for the JavaScript template. You can specify what columns of your template sheet will hold the JavaScript template by having <script> as the column's header.

warning
Make sure that the Awesome Table editor's
Templates range is updated
when new columns are added in your template sheet. In our example, the
Templates range
should indicate "
Template!A1:C2
". Always click the active
UPDATE VIEW
button for the changes to take effect.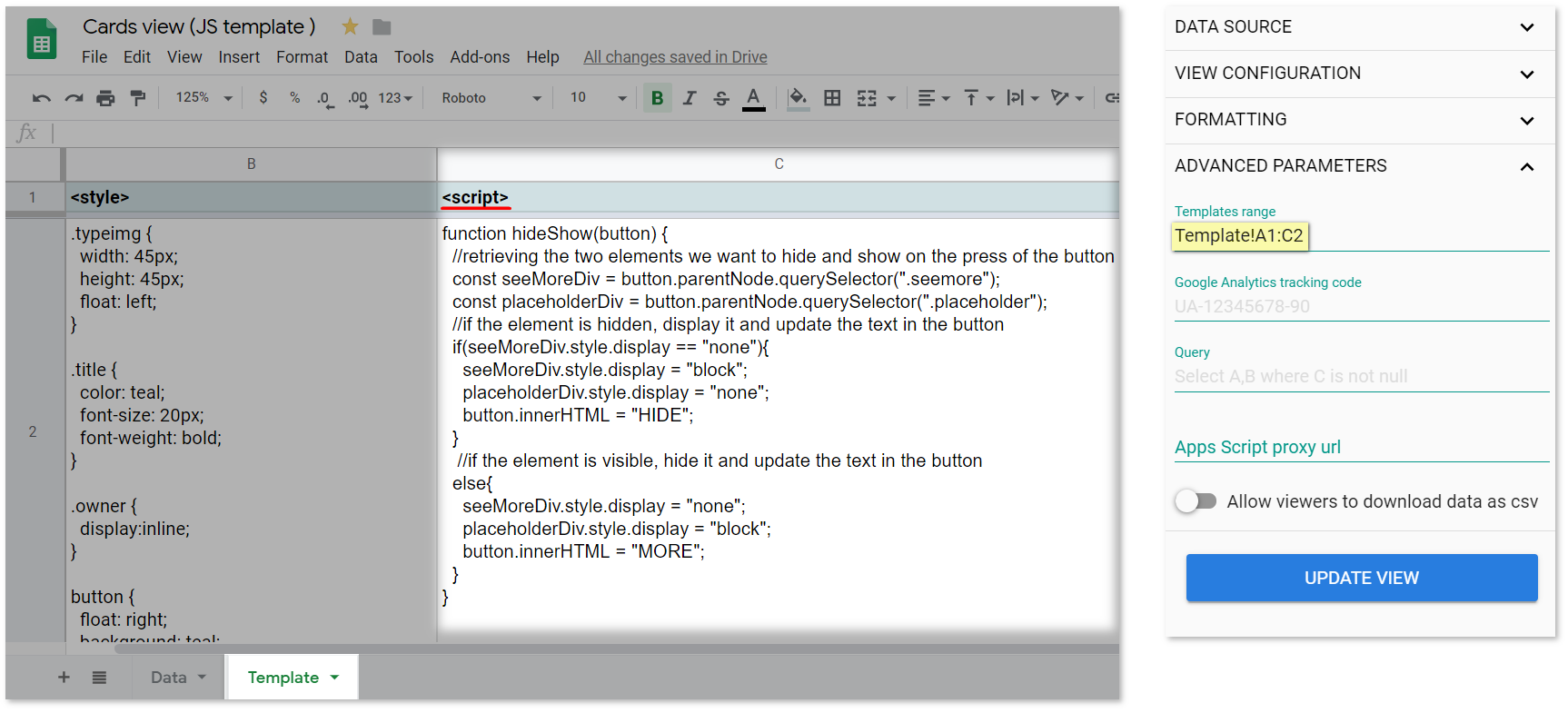 You can try this with our example by copying and pasting our JavaScript code below (in cell C2):
function hideShow(button) {
 //retrieving the two elements we want to hide and show on the press of the button
 const seeMoreDiv = button.parentNode.querySelector(".seemore");
 const placeholderDiv = button.parentNode.querySelector(".placeholder");
 //if the element is hidden, display it and update the text in the button
 if(seeMoreDiv.style.display == "none"){
 seeMoreDiv.style.display = "block";
 placeholderDiv.style.display = "none";
 button.innerHTML = "HIDE";
 }
 //if the element is visible, hide it and update the text in the button
 else{
 seeMoreDiv.style.display = "none";
 placeholderDiv.style.display = "block";
 button.innerHTML = "MORE";
 }
}

The JavaScript code above allows you to show or hide the Summary section and toggles the text inside the button accordingly.