In our template gallery ou can see different templates created by users and our team than you can easily copy and use them.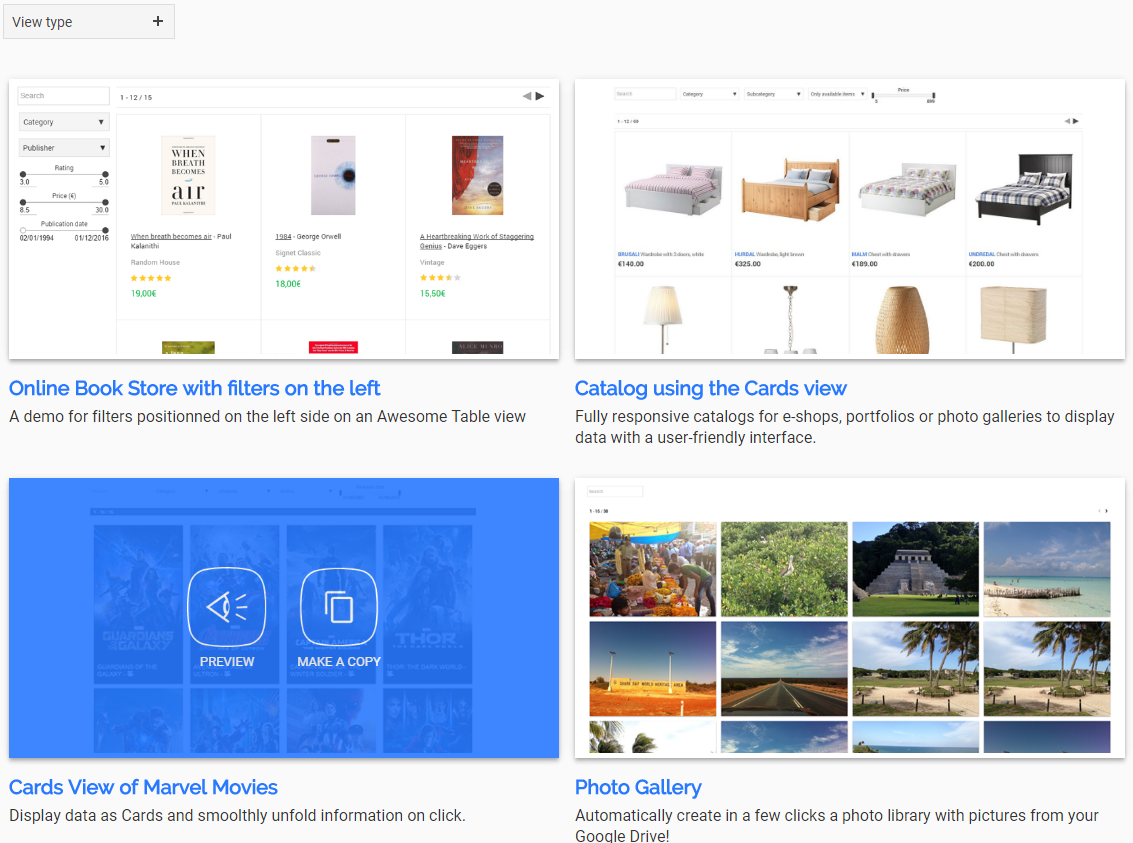 Hover the desired template
Click on make a copy
Click on Open view
That's it, your view is created in your Awesome Table account, and a spreadsheet containing dummy data is created in your google drive.
You can now edit the view and the spreadsheet fully.