When creating an Awesome Table view from scratch, it is sometimes useful (and easier) to use a prefabricated template that can be customized at a later time according to your needs. In awesome-table.com, there are over 20 templates available for you to choose from using a variety of views for specific use case (tables, card views, maps...).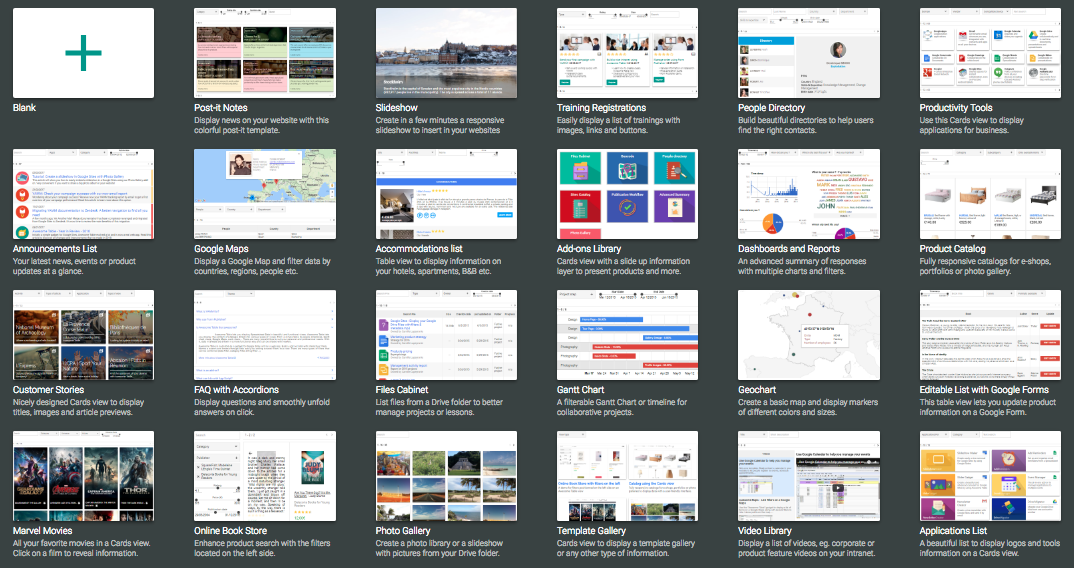 In Awesome Table's website, you'll see a template gallery at the top of the homepage. Click the arrows to expand the selection and display all available templates.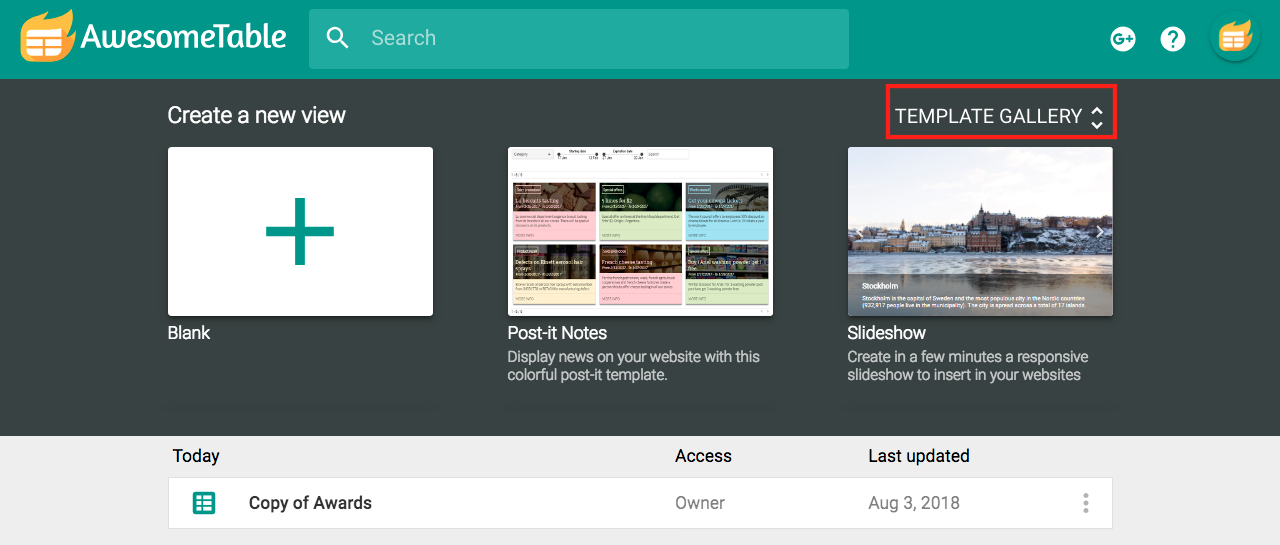 Once you've selected a template, click a template and you'll be redirected to the template page.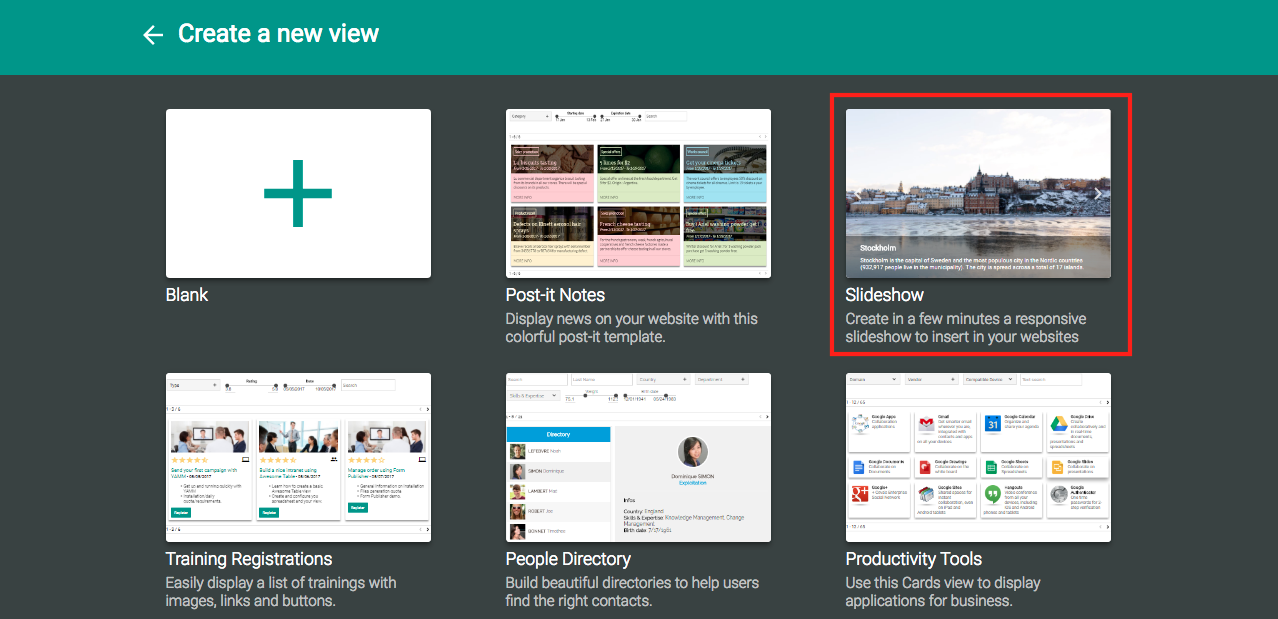 Once there, click "Use Template" to get a copy of the template along with a spreadsheet with dummy data (which you can later customize).