1 - GSuite Marketplace
To install the add-on, click the install button on People Directory's GSuite Marketplace page.

2 - Granting permissions
After clicking this button, an authentication pop up will appear. Select the relevant account to install the add-on.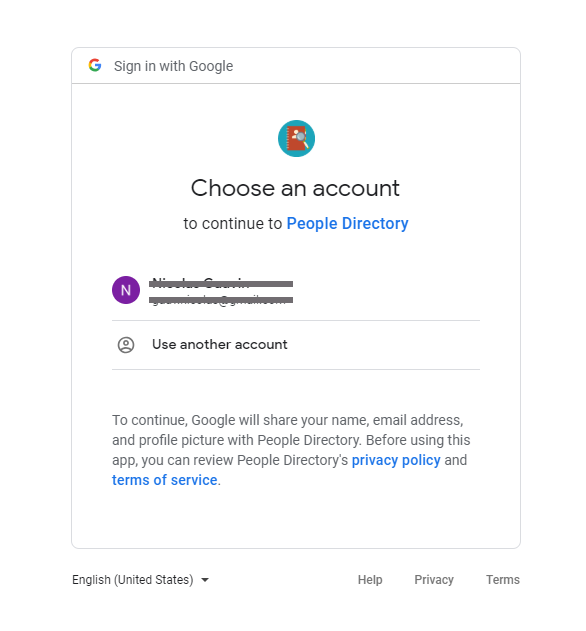 Once selected, you will be prompted to grant permissions to People Directory. Please do so to complete the installation.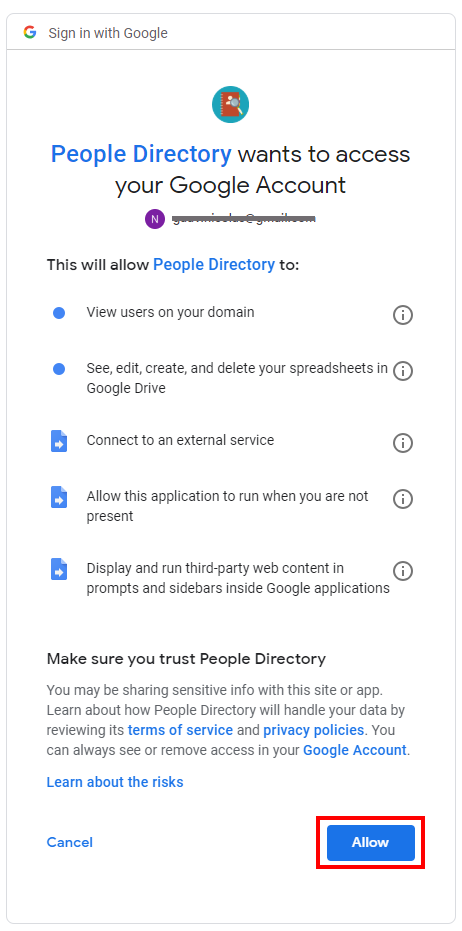 3 -
Installation Successful
The People Directory add-on is now successfully installed in Google Sheets. You should be able to see People Directory by Awesome Table under Add-ons.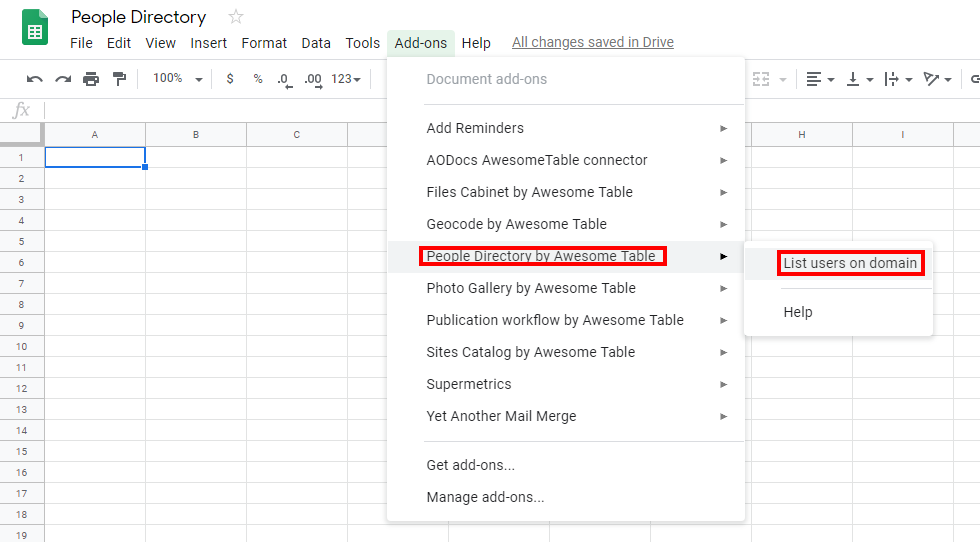 In this tutorial, you learned how to install the People Directory add-on for Google Sheets. In the next tutorial, you'll learn how to use the People Directory add-on to create your own dynamic view listing users from your Gsuite domain.