This article explains how to install the Publication Workflow add-on for Awesome Table.
info This article is only for Google users.
1. Initialize the installation process
info
If the Publication Workflow add-on's already installed, you can skip this part and proceed to the
next tutorial
.
Go to GSuite Marketplace to install the Publication Workflow add-on. Click the Install button once there.

2. Proceed with the installation
Click Continue to proceed with the setup.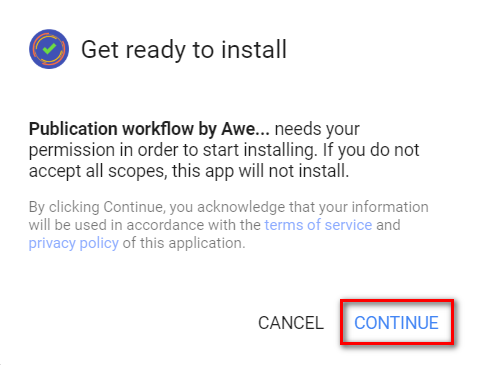 3. Choose the pertinent account
Choose a Gmail/GSuite account to be used for this add-on.
info
Proceed to
Step 4
if you're already logged in.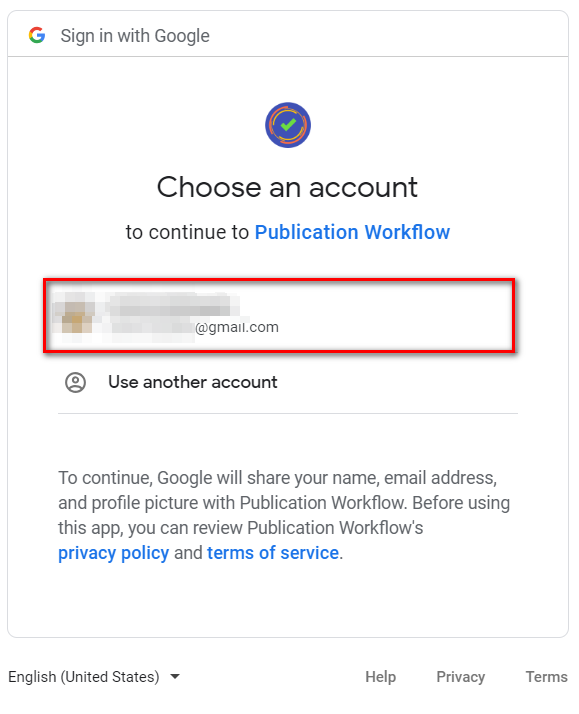 4. Allow all permissions
The permissions will be presented one by one. All permissions need to be allowed for Publication Workflow to run optimally.

5. Confirm your choices
Make sure that all boxes are checked for the add-on to work optimally. Then click Allow.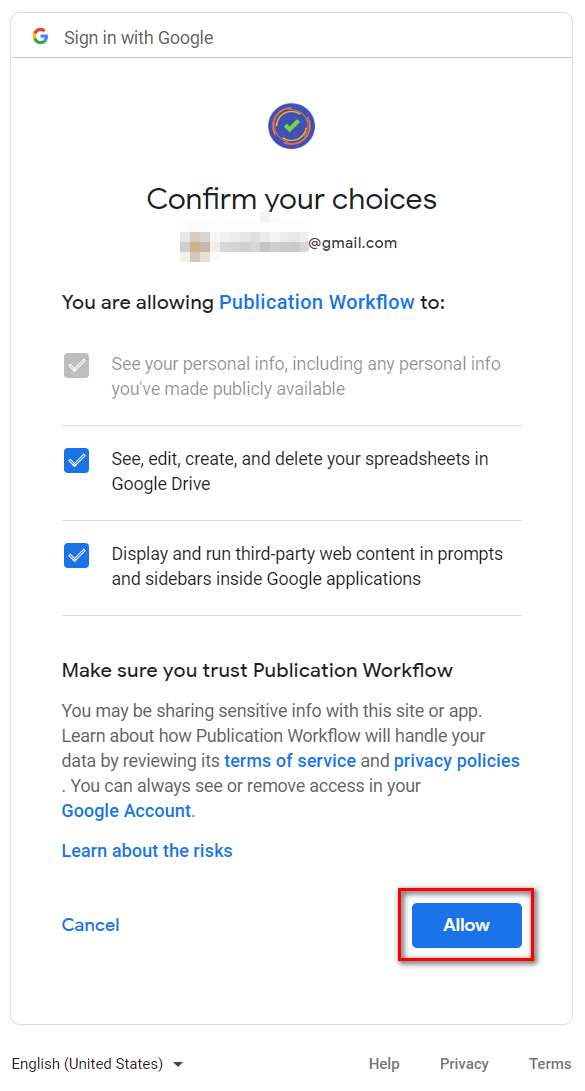 6. Installation successful
The Publication Workflow add-on is now successfully installed for Google Sheets. Click Done to close the setup window.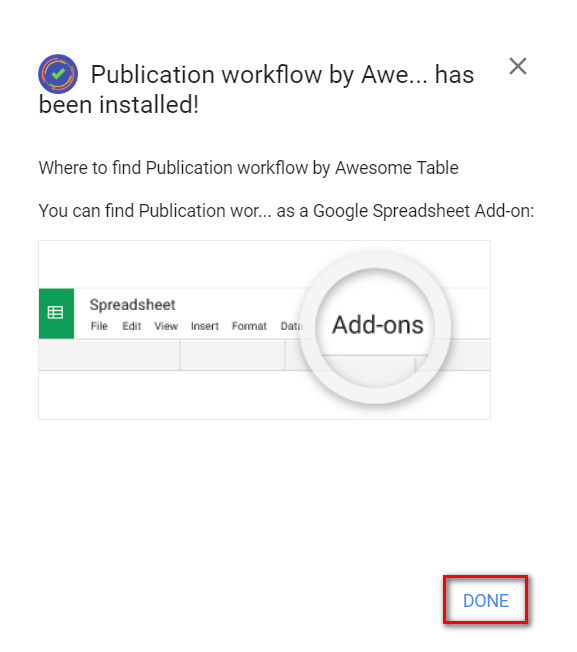 In this tutorial, you learned how to install the Publication Workflow add-on for Google Sheets. In the next tutorial, you'll learn how to use the add-on to easily create your own automated suggestion box using various Google apps.