1 - Initialize the installation process
Go to GSuite Marketplace to install the Publication Workflow add-on. Click the Install button once there.

2 - Proceed with the installation
Click Continue to proceed with the setup.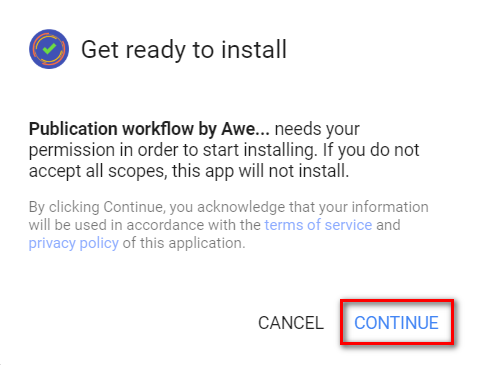 3 - Choose the pertinent account
Choose a Gmail/GSuite account to be used for this add-on.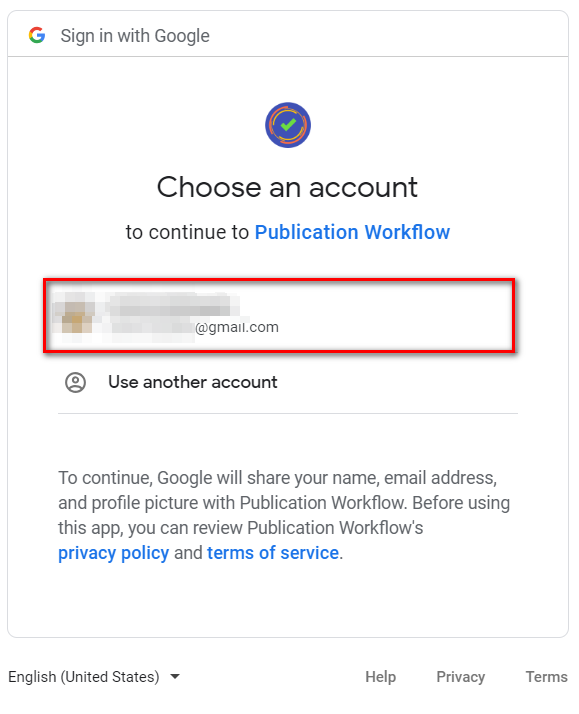 4 - Allow all permissions
The permissions will be presented one by one. All permissions need to be allowed for Publication Workflow to run optimally.

5 - Confirm your choices
Make sure that all boxes are checked for the add-on to work optimally. Then click Allow.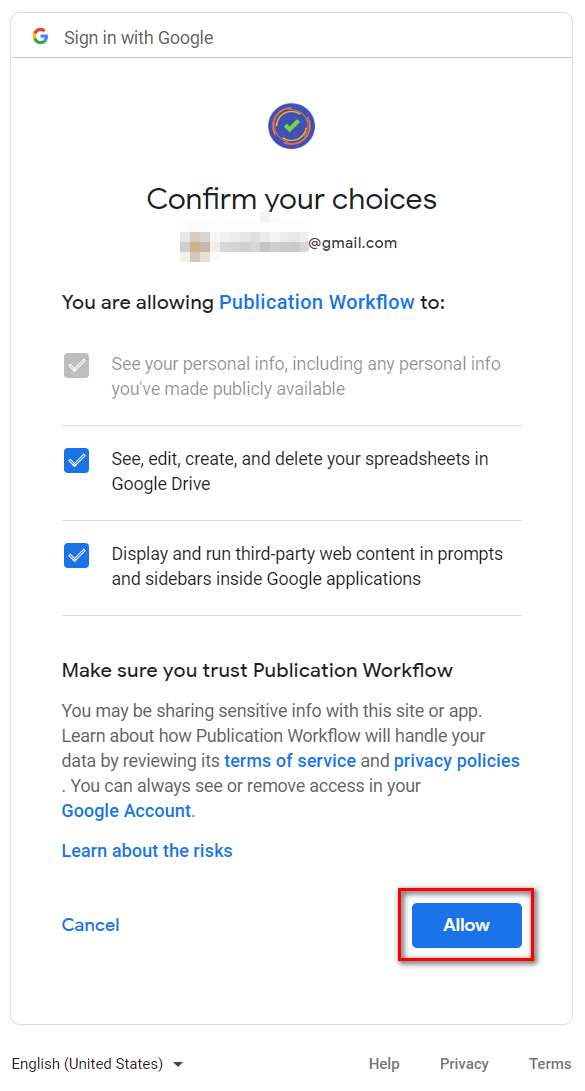 6 - Installation successful
The Publication Workflow add-on is now successfully installed for Google Sheets. Click Done to close the setup window.