This article presents the basics of the Advanced Summary add-on for Google Forms. To learn more, check out the other articles in this section.
info This article is only for Google users.
Create an analytics dashboard for your Google Forms responses
timer 10 min.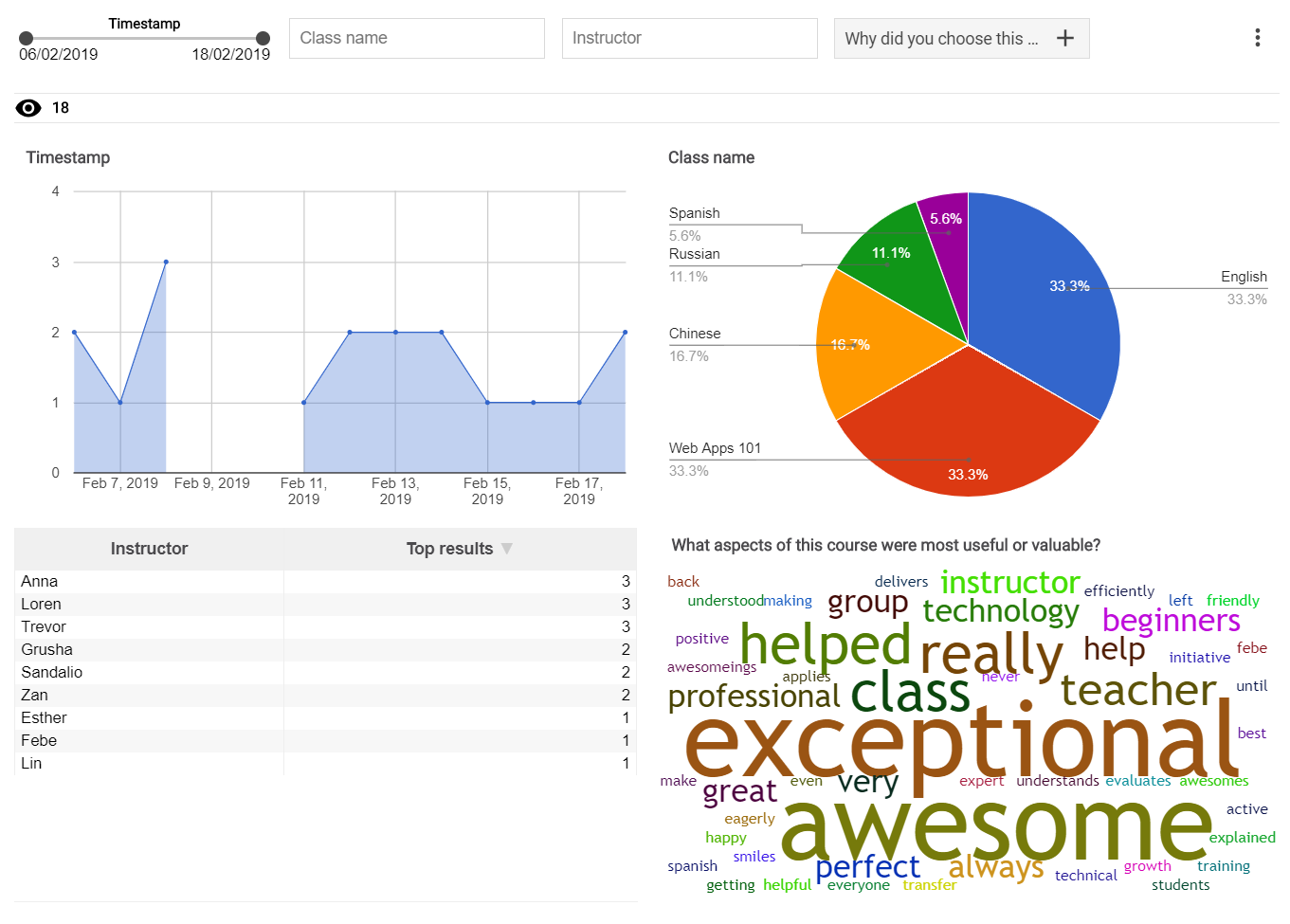 stars What you'll learn
What the Advanced Summary add-on is
Install the add-on
Create your very own analytics dashboard
Update your dashboard's filters and charts
check_circle Prerequisites
mode_edit What you will build
You will create your own analytics dashboard.
Advanced Summary is a Google Forms add-on by AwesomeTable that lets you effortlessly create analytics dashboard from your form responses. Our add-on enhances the functionality further by applying Awesome Table's powerful filters and keywords - allowing you and your users to quickly isolate and analyze subsets of your form responses.

 
Why use Advanced Summary?
Simple yet powerful: Data visualization made easy
Our Advanced Summary add-on gives you the ability to create interactive dashboards in a snap. Simply select the fields or columns you want to analyze. This ease of use allows you to quickly analyze collected data that's actively linked to Google Forms (with automatic updates).
More features & better functionality
Google Forms offers a quick overview of your collected data via the Responses section where it displays summarized graphs and answer items. However, you will often be needing a lot more than quick summaries. Perhaps, you want to create a customized analytics dashboard where you can specify various chart-types and apply different filters so you can further drill down and analyze subsets of your form responses. Advanced Summary also allows you to insert your dashboards in any website or intranet.
Different applications for your specific needs
Our Advanced Summary add-on can be used or applied in (but is not limited to):
Education for statistics or data visualization lessons
Business for consumer research
Training & Development for analyzing trainer-performance
Live example: