If you want to follow this tutorial step by step,
here
is a spreadsheet with example data.
1 - Change view type
When you create a new Awesome Table view from scratch it will be,by default , a table view. To change the view type to a card view you will need to go to VIEW CONFIGURATION > Visualization Type :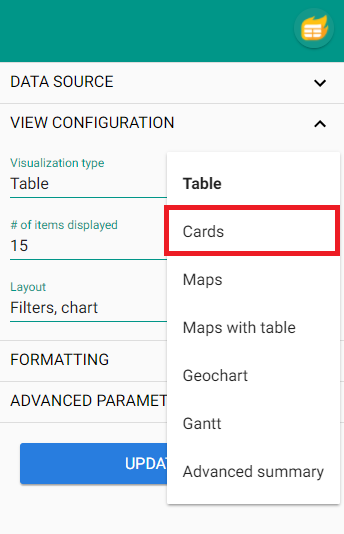 2 - Set the content of the card
A card view will always display one column. This column is by default the first one in your sheet. You can choose what column you would like to display by adding "cardsContent" in the second row of the relevant column. It will be especially useful later in this tutorial to display our template column.
3 - Cards view settings
When "Cards" is selected, Awesome Table will display some card view specific settings. In our example, we will want to set the following settings in this way :
# of columns : 2
# of rows : 3
Min ward width : 160px
Max card width : 300px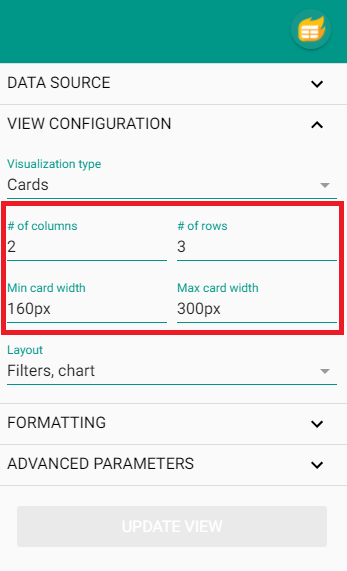 navigate_nextNext article :
In the next article of this tutorial we will learn how to set up a template from the spreadsheet to Awesome Table's settings.