1 -
Connect to the web app
First, you need to create an Awesome Table account using your Google account.
To do this, simply click "LOG-IN" or "LOGIN WITH GOOGLE", choose the relevant account and accept permissions.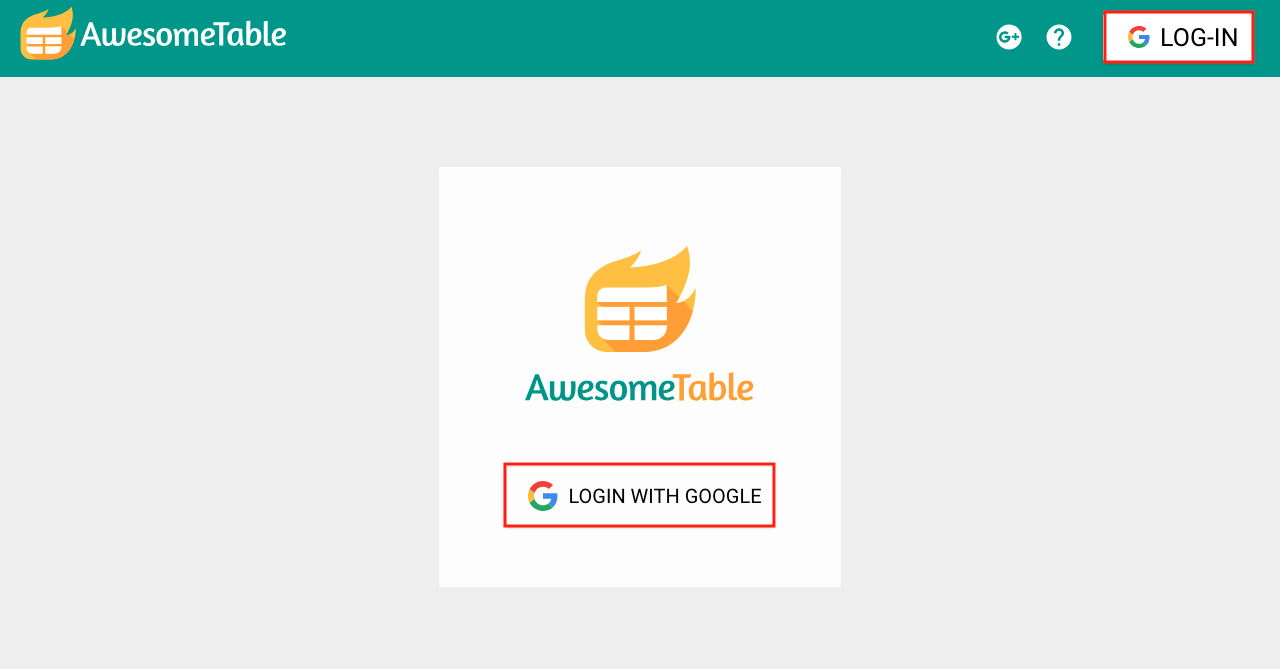 2 -
Create a new Awesome Table view
It is possible to use one of our templates but in our case, we want to create a view from scratch, so we will skip the template gallery for now.
To create a view from scratch, you just need to click on Blank.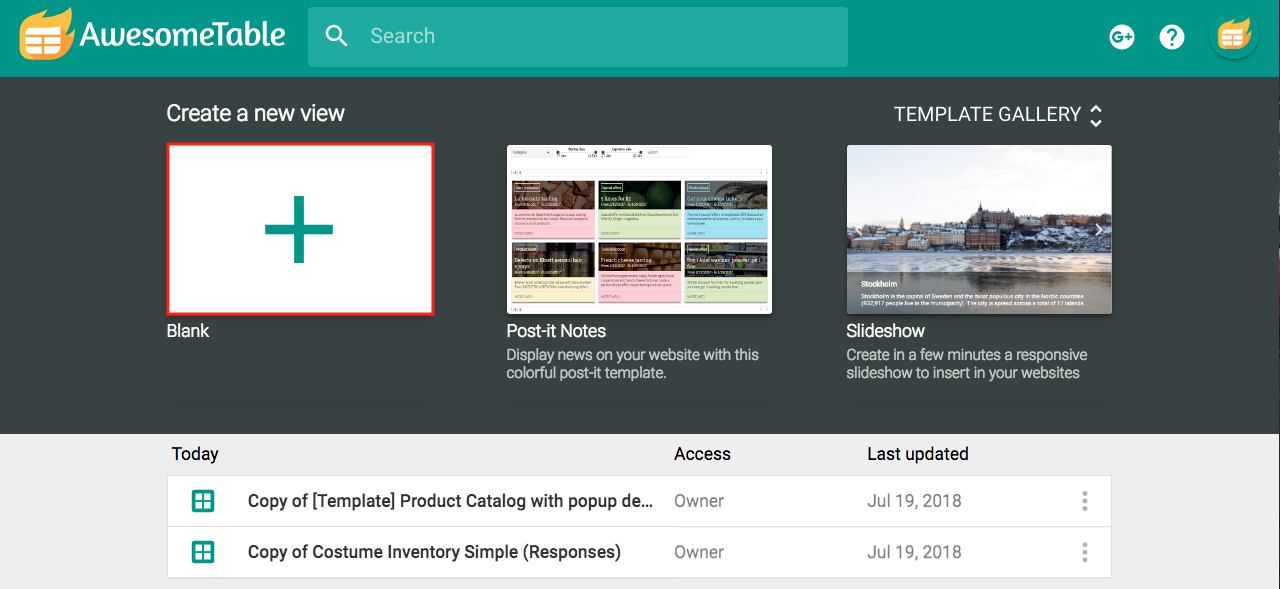 3 -
Select your spreadsheet as data source
To choose your data source, click on Select a spreadsheet:

Then pick up your spreadsheet and click on Select: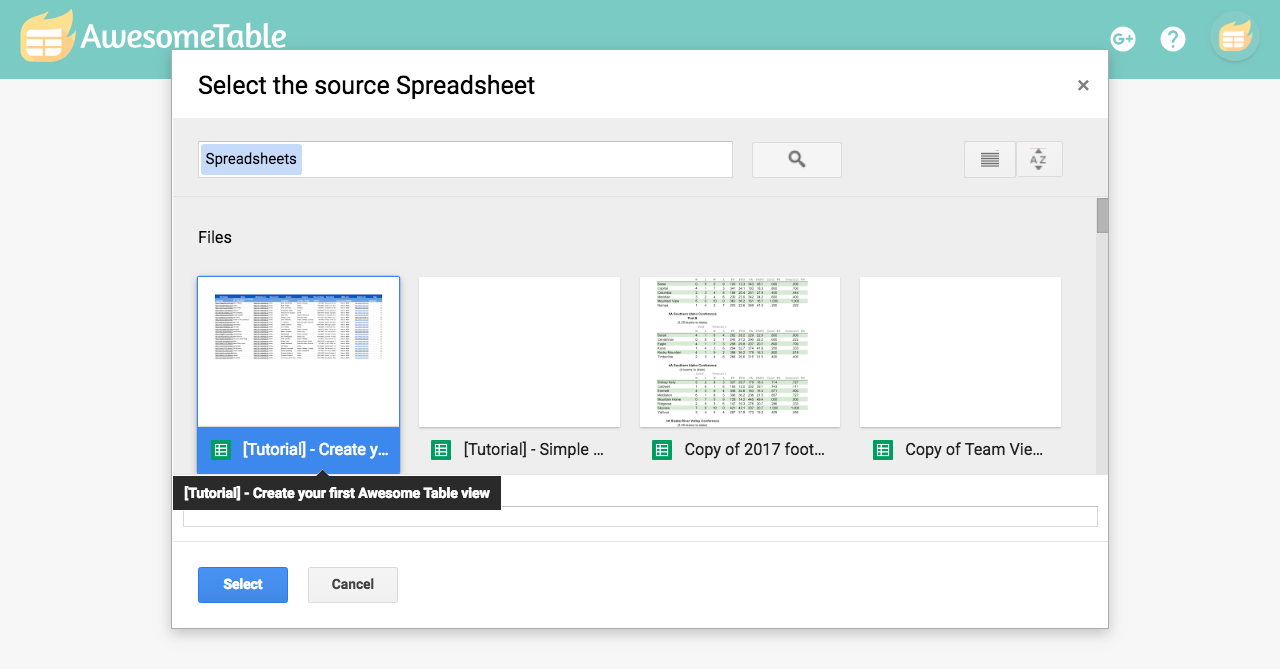 It is also possible to use the search bar to find your spreadsheet, or directly paste your spreadsheet URL.
4 - Select the relevant datasheet
Finally, select the relevant datasheet (the tab or sheet containing all your data to be viewed in Awesome Table) and make sure that the default data range includes all the columns needed for your view.
Your spreadsheet can contains several sheets but you can only use one as a source of data.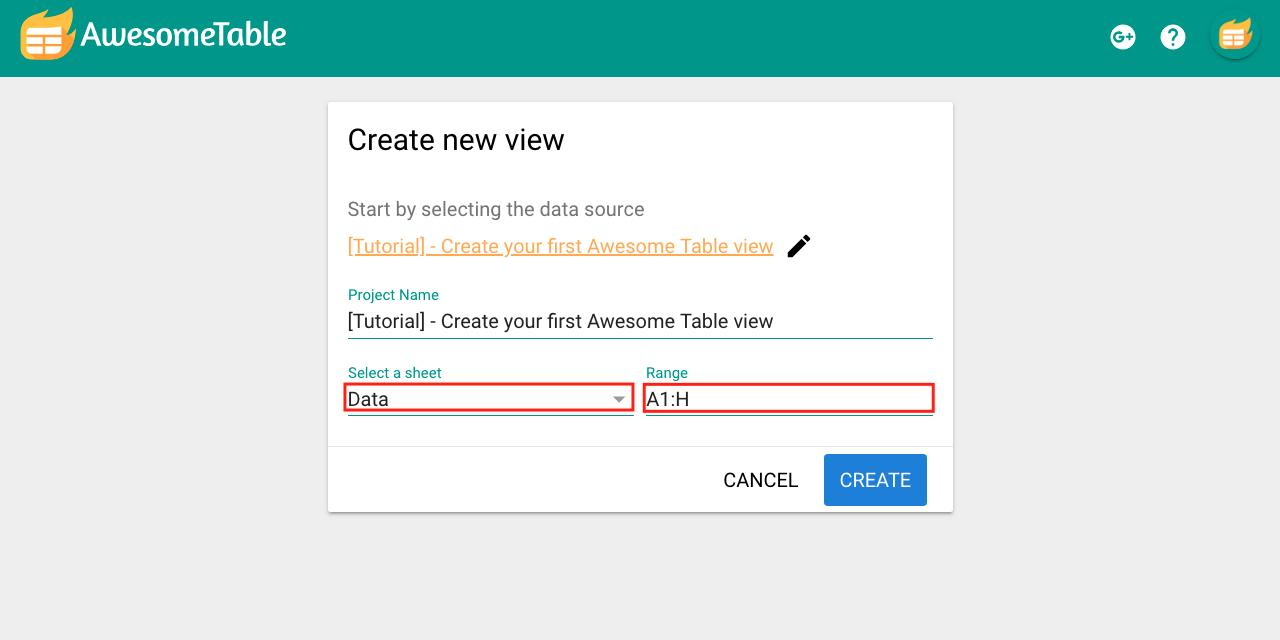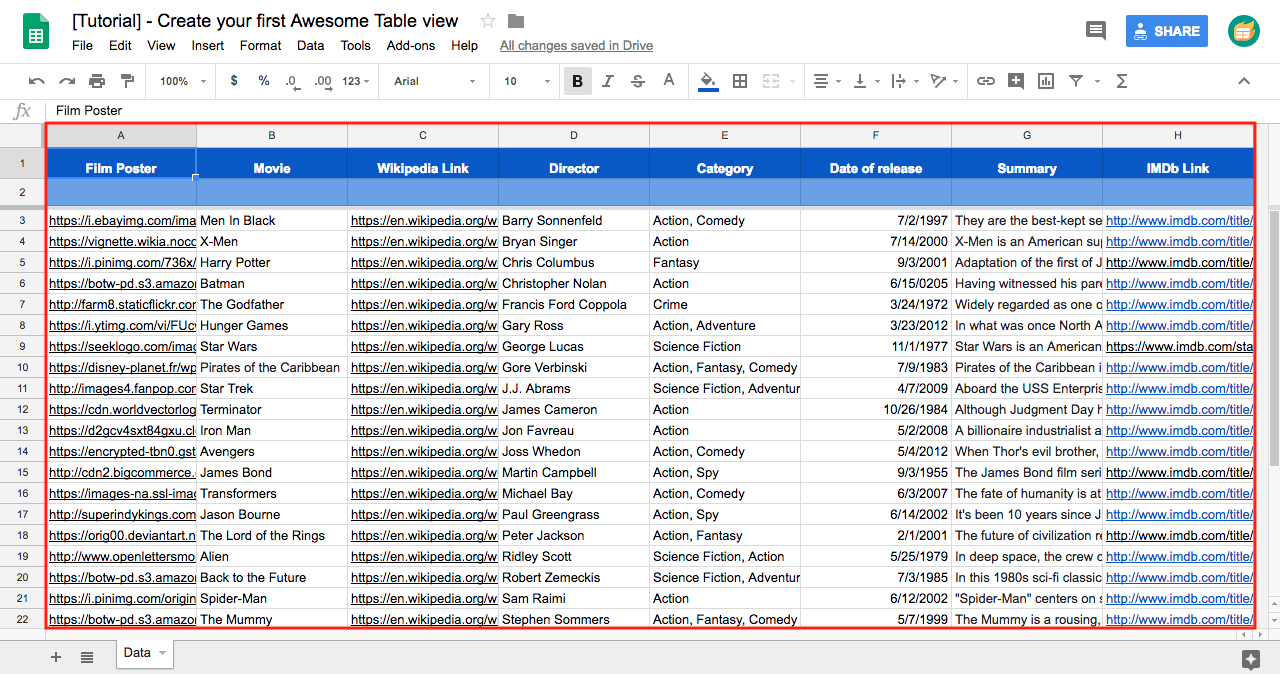 The data range corresponds to the cells of the sheet filled with data.
Once you've selected the datasheet, the range should automatically detect the filled columns correctly. Normally, your range always looks like  A1:yourLastColumn .
not_interested If you add new columns, your data range will not be automatically updated. You need to manually adjust your data range. You also need to click UPDATE VIEW for the changes to take effect.
For now, your view should ressemble the image below. It doesn't look like our end-product yet. But all of these will change in our next tutorial.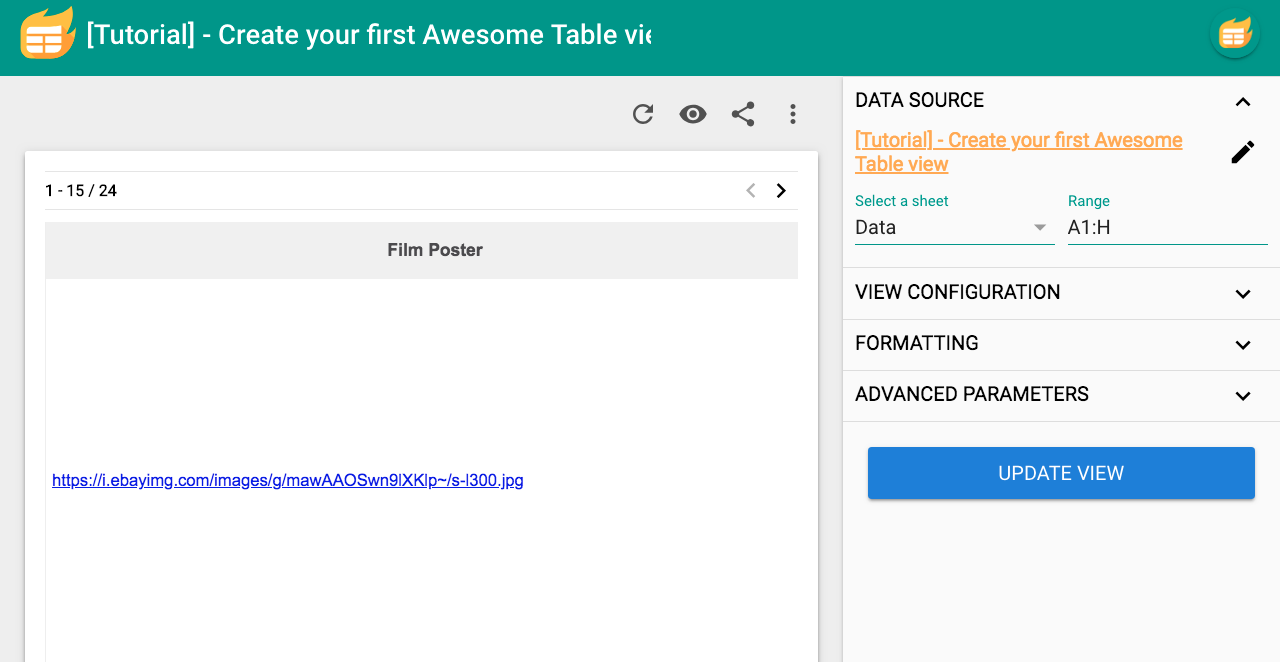 In the next article of this tutorial we will discover the power of Filters and Keywords that will significantly improve the look and functionality of your view.