ButtonType is a keyword that will help you to display buttons to redirect your users to a desired link. Simply add this keyword in the text column (the text that you want to display in your button) and reference the index of the link column.
info Please note that this article applies to both Google and Microsoft users.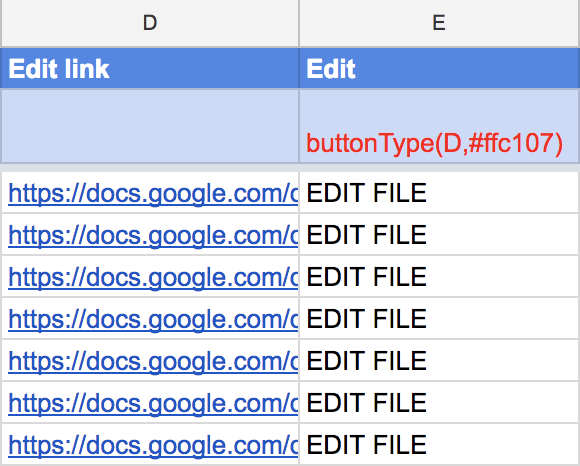 Tip: You can enhance your simple ButtonType by pairing it with iconType keyword.
You can also specify the color of the button in two ways :
(1) After the link column index, simply add the color (can be a hex code or a classic color like green, white or pink)
(2) If you want to have different buttons colors depending on the row, you can also reference the index of a column containing colors (hex code or classic colors)