It's now easier to add an Awesome Table view in the "New" Google Sites.
info
 Before beginning this tutorial,
you should have already created the view you want to display
. To learn how to create a view, please read our 
basic configuration sectio
n.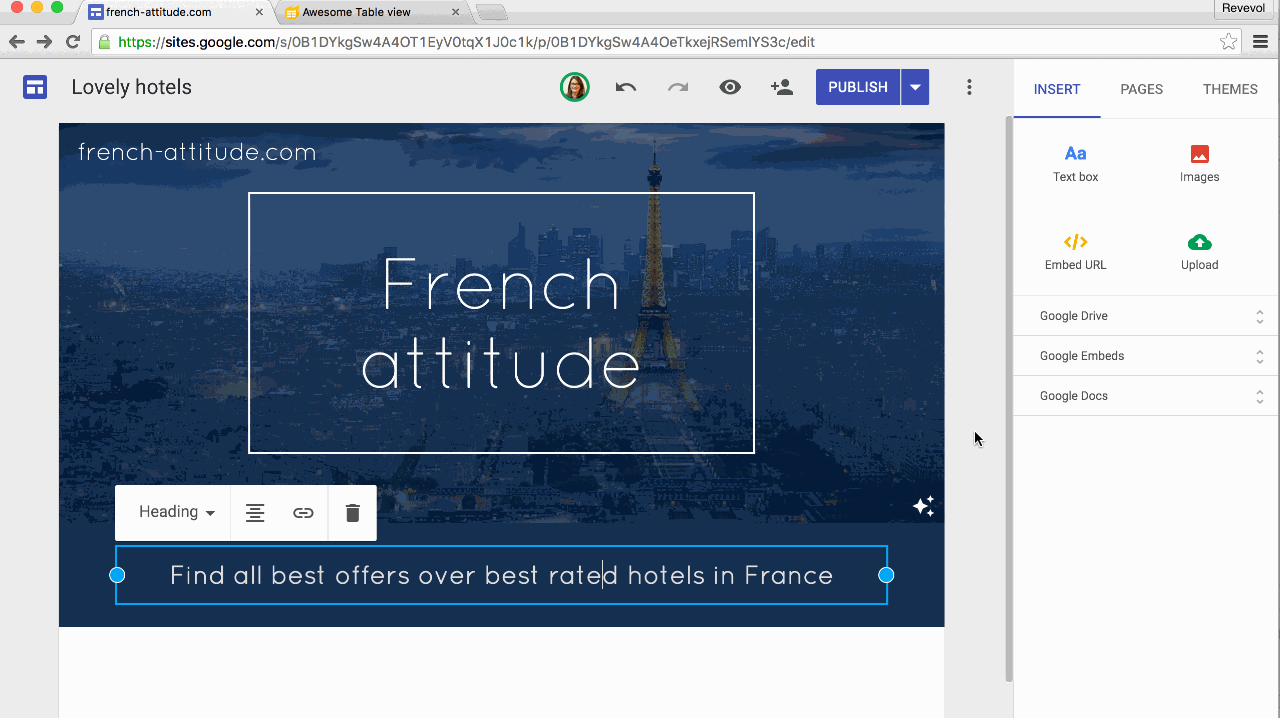 Go to your Awesome Table view and click on the share button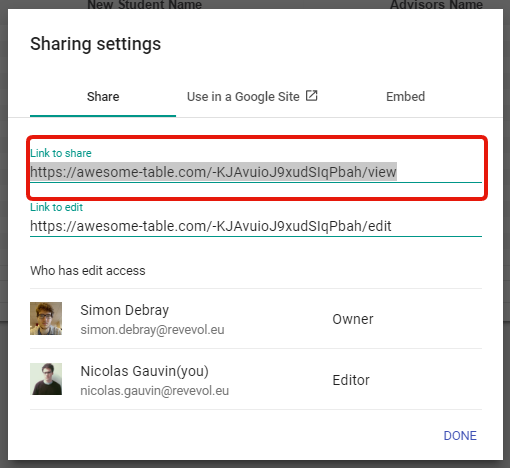 Go to your Google Site on edit mode, than click on "Embed Url".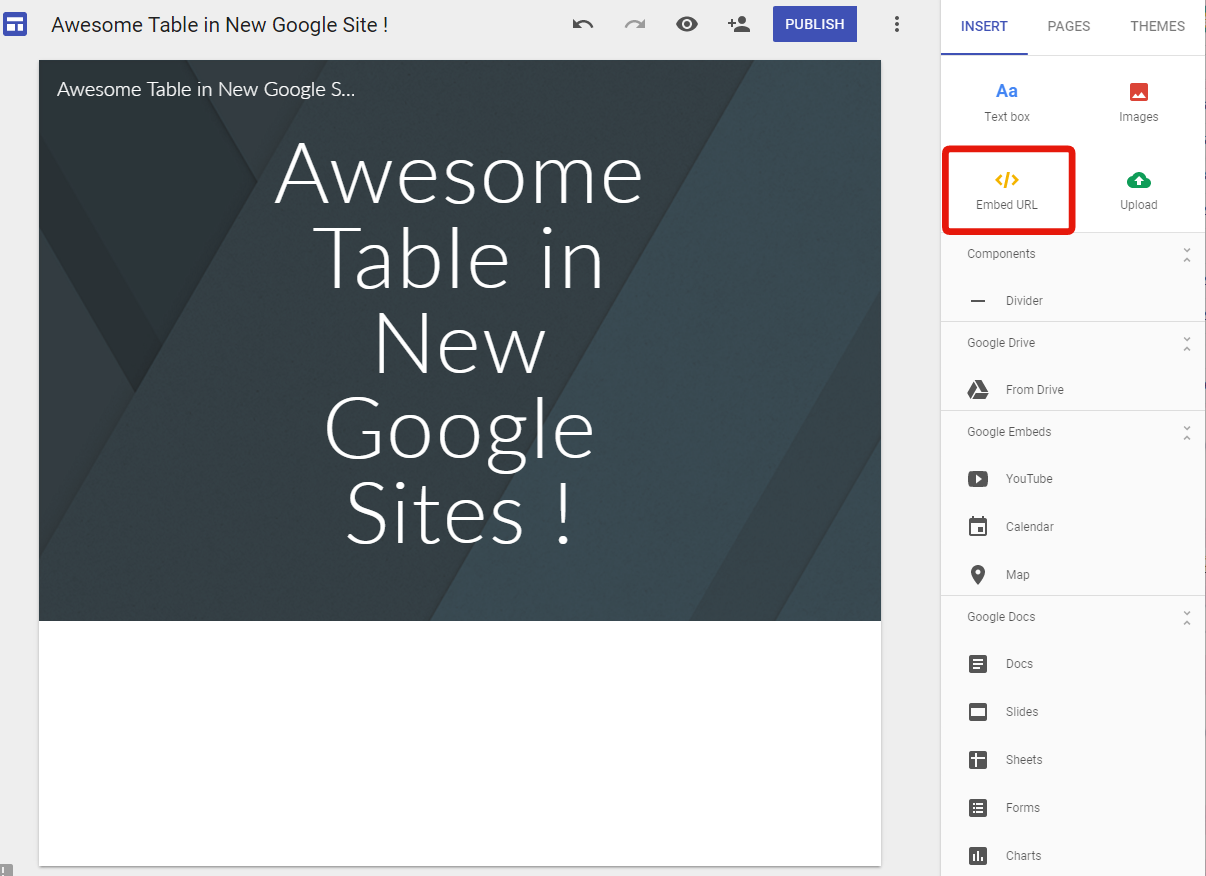 Paste the link inside "Embed Url"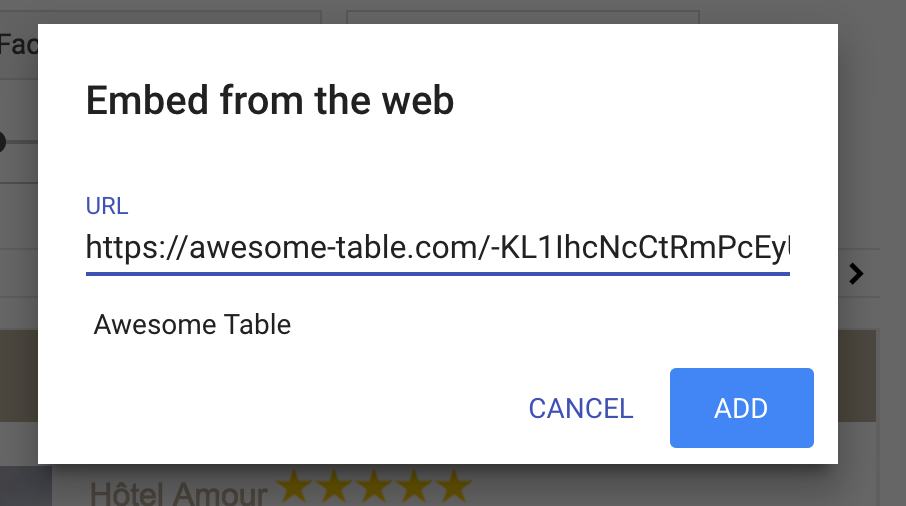 Click on "ADD", and adjust your Awesome Table