This article describes how to insert your Awesome Table as a gadget in the Classic Google Sites. You can learn more about the difference between the Classic and New Google Sites here.
info This article is only for Google users.
Before you begin this tutorial, you need to log in to Awesome Table (via your Google account) and have an existing app that you can use.
Please note that it's no longer possible to embed a pre-filtered URL in the Classic Google Sites due to their new referrer policy.
Add the Awesome Table gadget
Navigate to the Classic Google Sites page.
Click the relevant site where you want to embed your Awesome Table app. The site opens in a new tab.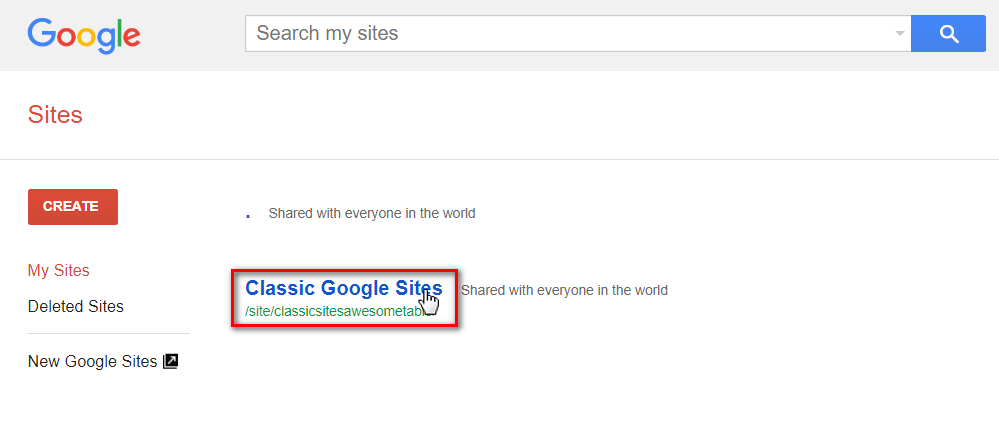 Click the Edit page icon.

Click Insert > More gadgets.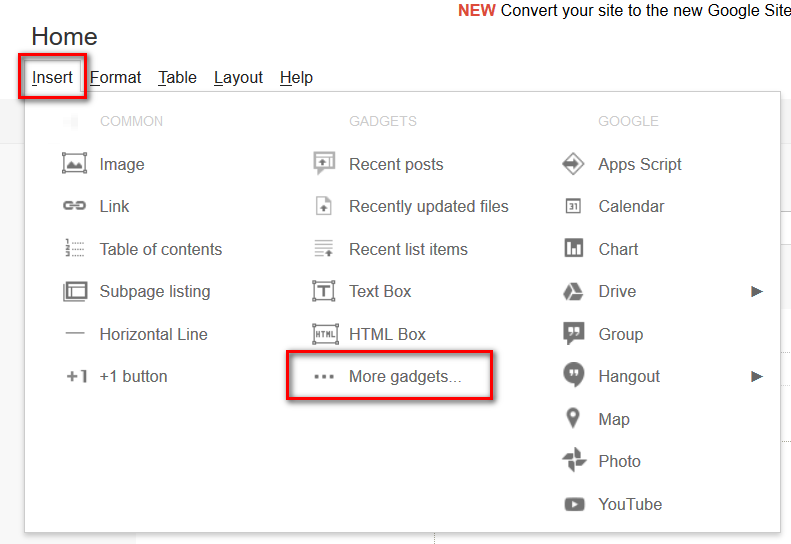 The Add a gadget to your page screen appears.
Click Add gadget by URL on the left sidebar. Copy and paste the following URL: https://app.awesome-table.com/awesome-table.xml
Click Add.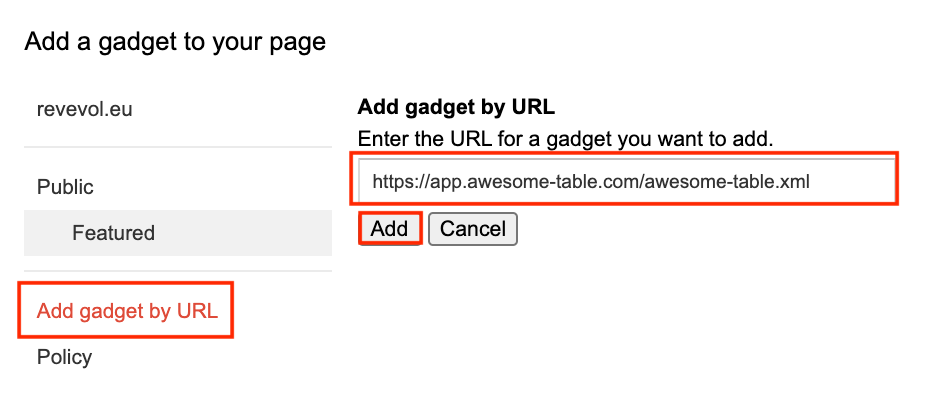 Select the Awesome Table app you want to use
Select the app that you want to use. You can either:
Enter the file name (or key phrases) of the app

Or select an app from the list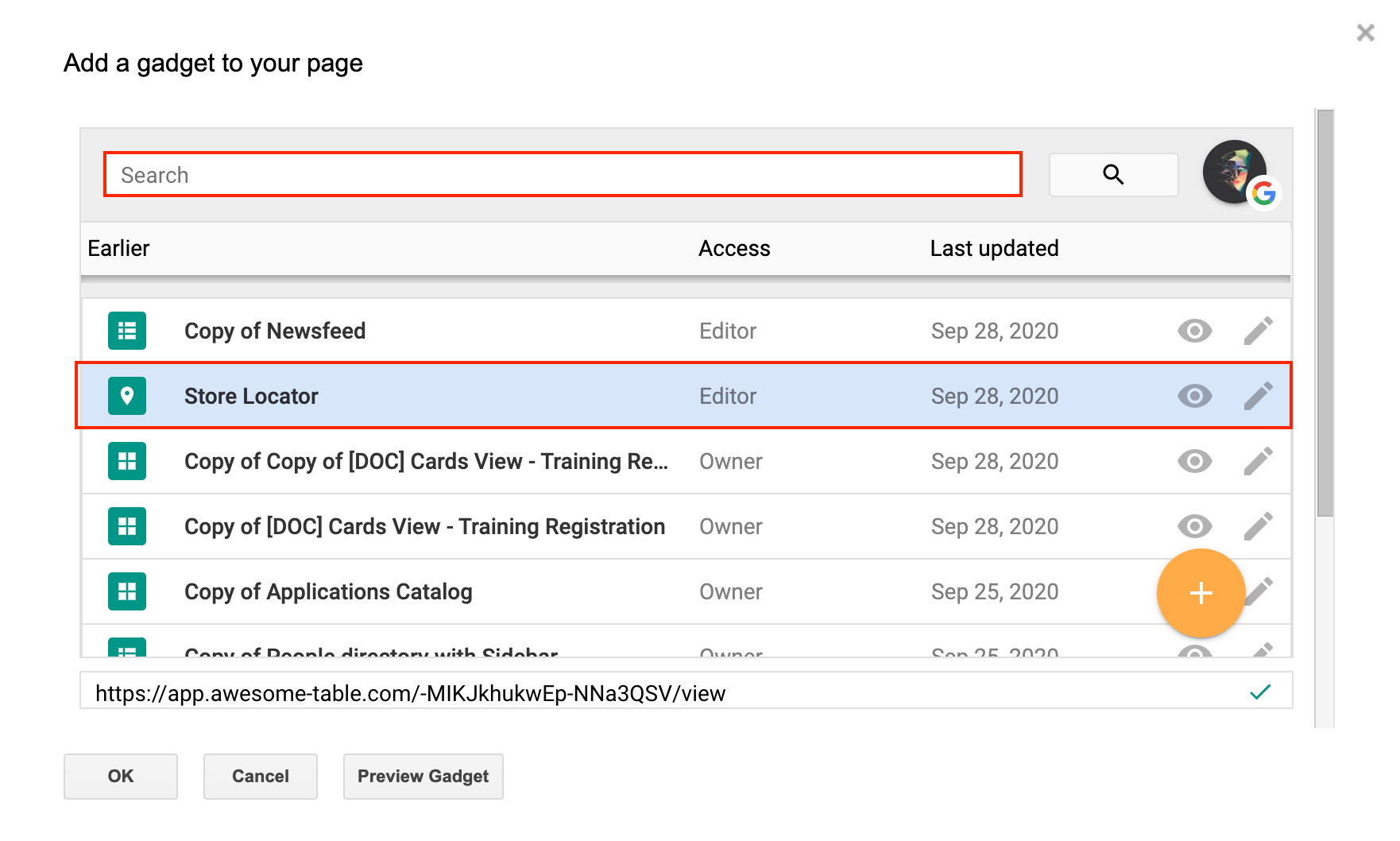 At the bottom of this page, you can configure the display settings of your app:
Width

Height
Select the checkbox if you want to include a scroll bar on the gadget
Select the checkbox if you want to include a border around the gadget
Select the checkbox if you want to display a title on the gadget
Click OK.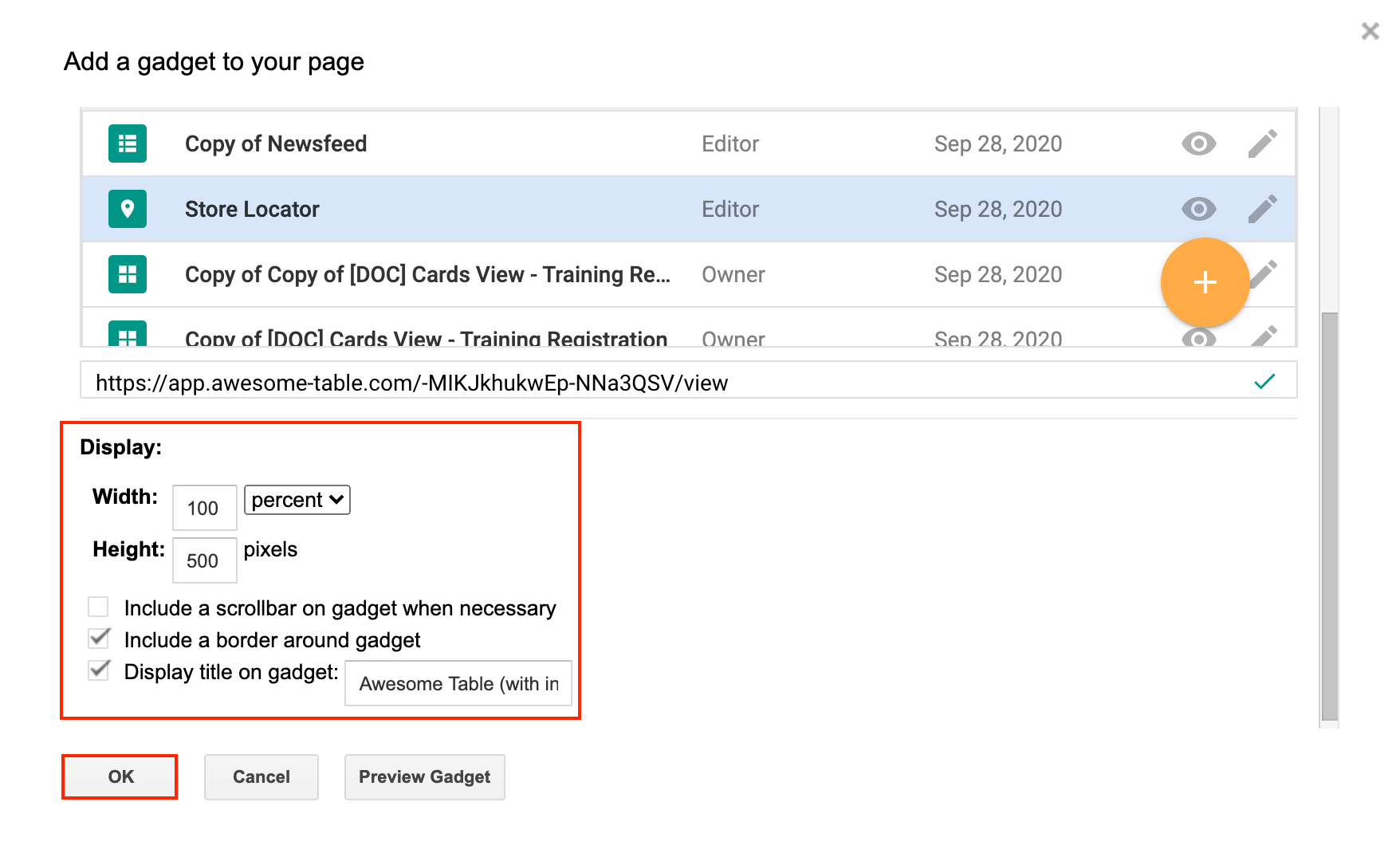 Embed your page
Click Save to embed your Classic Google Sites page with the Awesome Table app gadget.

Awesome Table app gadget inside a Classic Google Sites.
done That's it! Your Awesome Table app is now correctly displayed in your Google Sites.
info
If you have any questions related to
Classic Google Sites
we recommend reaching out directly to their
Forum
for your
Classic
Google Sites-related concerns.