In the case of G Suite domains, we recommend centralizing all your apps under a single G Suite account for easier management. If you have created an app with a gmail.com account but are using it within the intranet of a G Suite domain, it's preferable to transfer ownership to an account on the domain.
Independent contractors (freelancers) can also use this feature to transfer the app ownership to their client at the end of the project.
In this article, we will guide you through the steps needed to successfully transfer the ownership of your app.
1. Add the future owner as an editor to your app
Initially, when you create an app, you are the owner of that app. You cannot immediately assign another owner. You need to invite them to be an editor first and then transfer the ownership.
2. Transfer your app's ownership
Now the future owner is an editor, you can delegate them as the owner.
Click the share icon.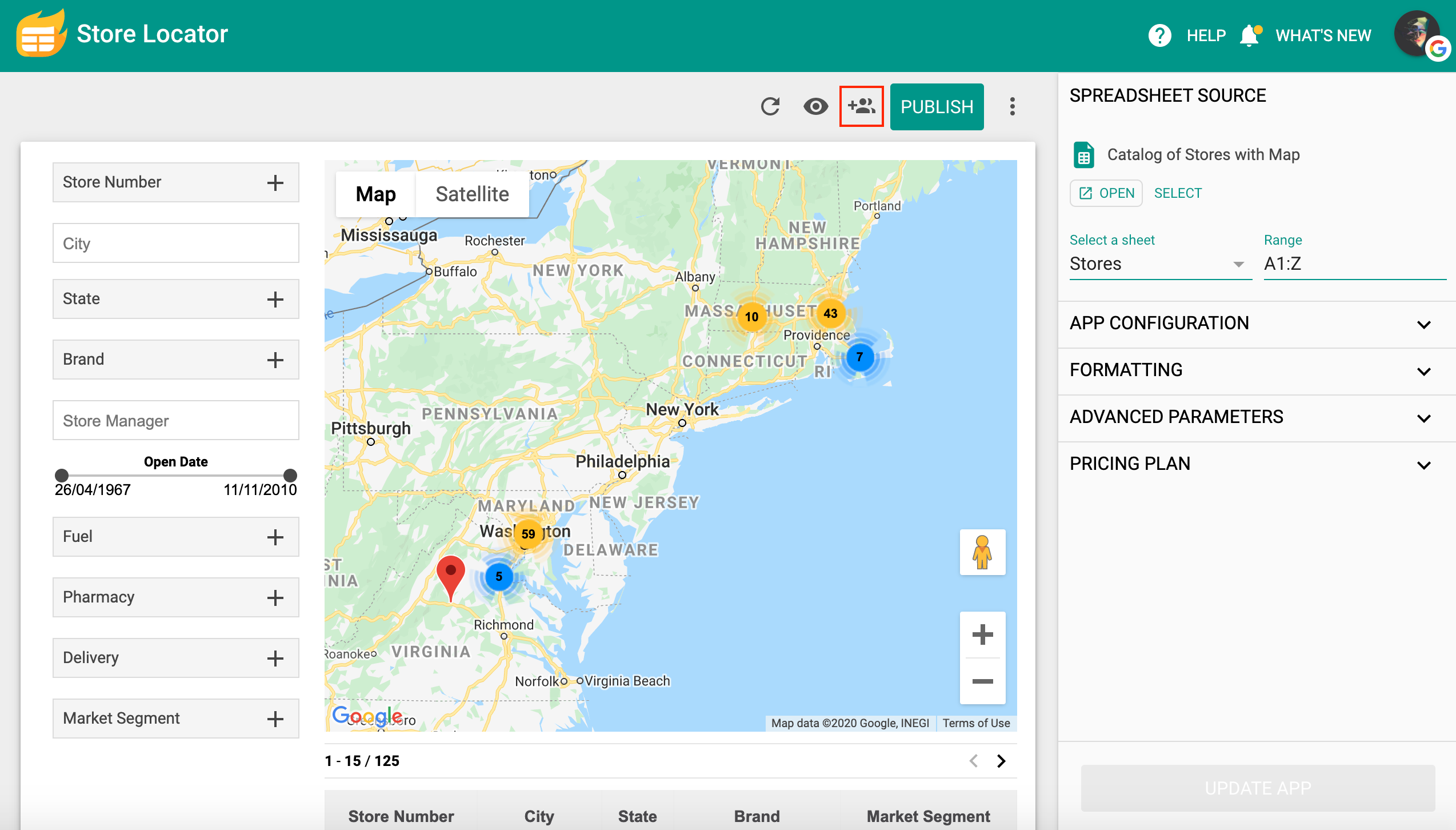 Select Owner next to to the profile you want to transfer the ownership.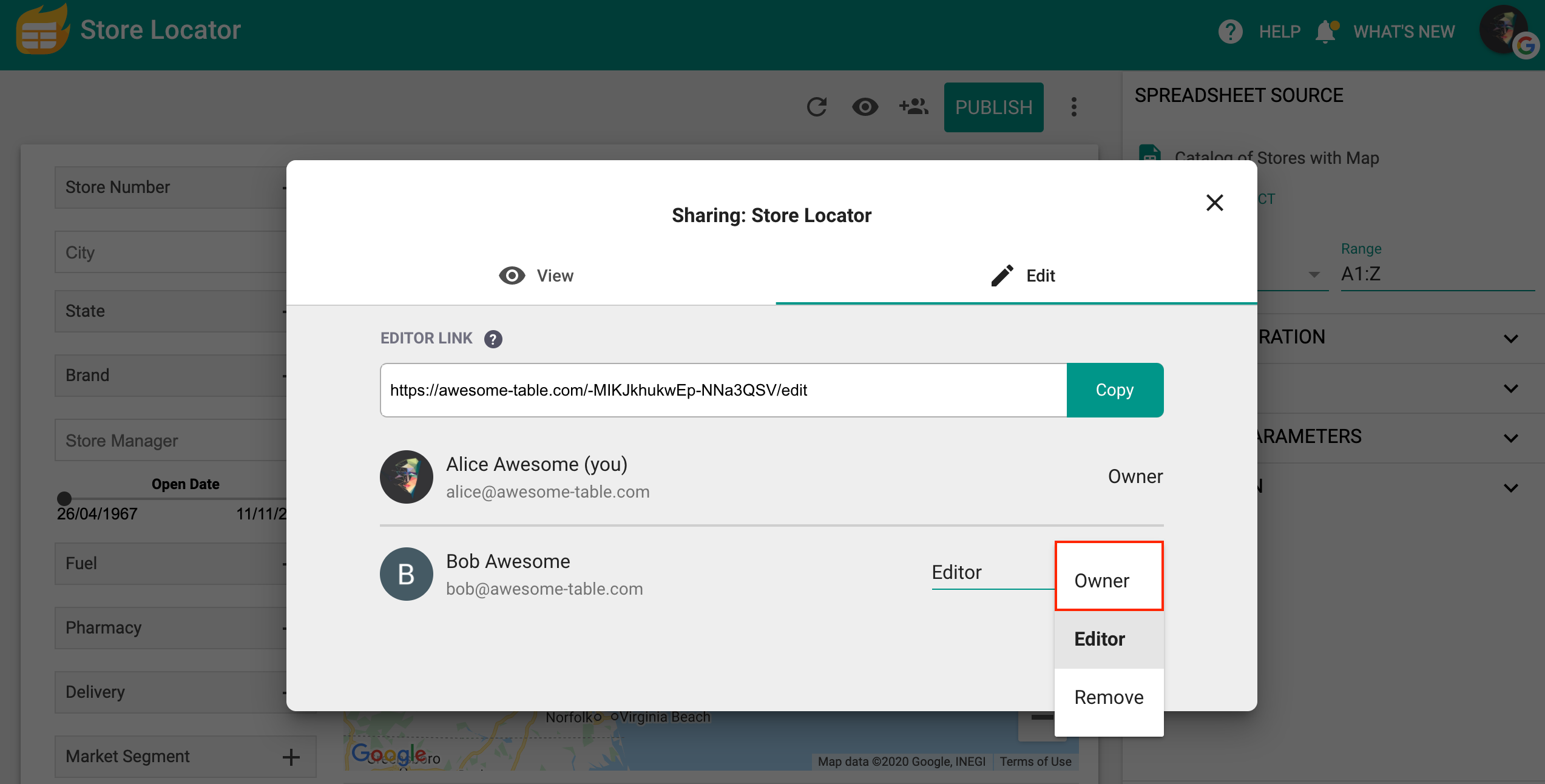 info Your account access switched automatically to Editor.
Click Save Changes.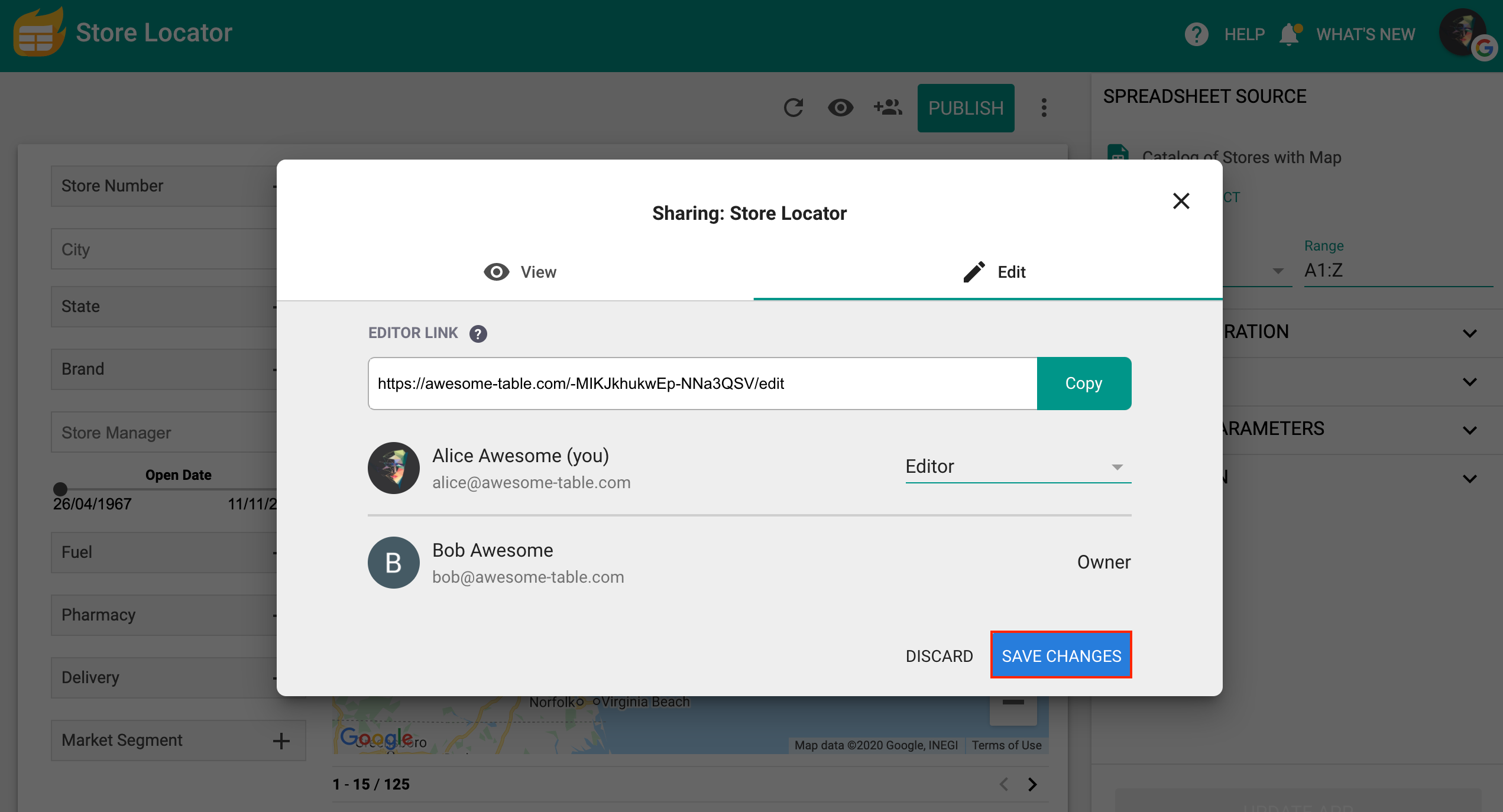 The ownership is transferred when the editor open the email and accepts the ownership.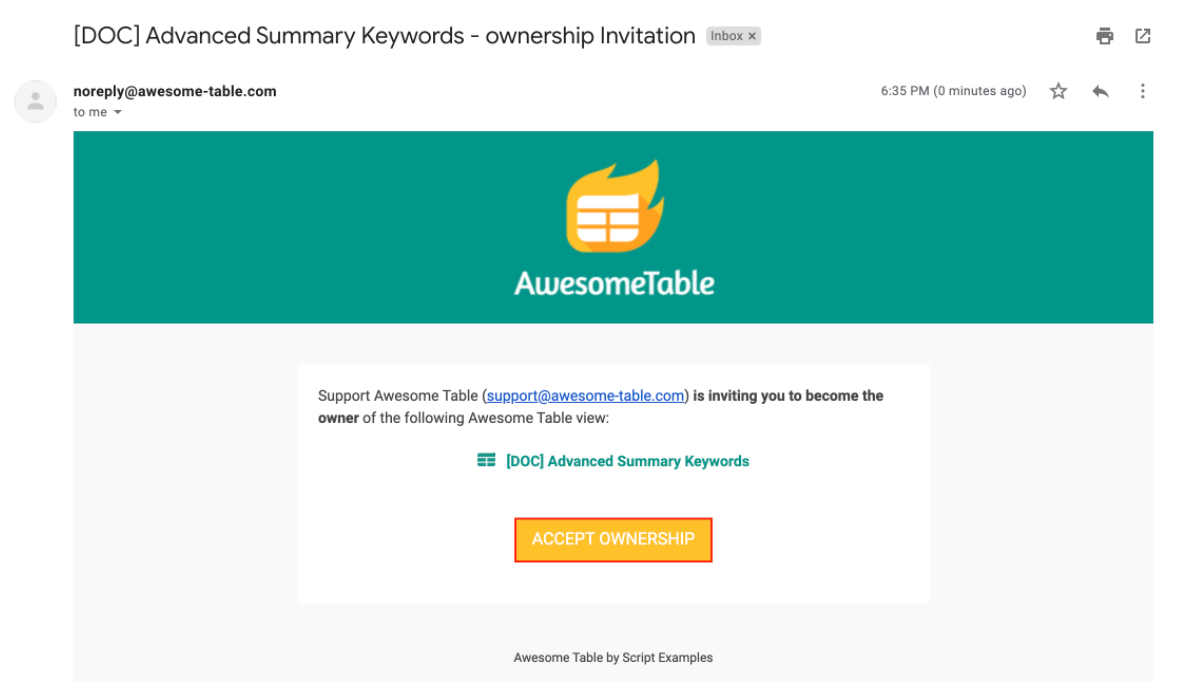 This email is sent only if you transfer the ownership to someone who is not on the same domain or is using a public domain.
info You will still have access to the Awesome Table app as long as you have access to the spreadsheet.
3. What about my datasource?
Once your app is transferred to the new owner, you still remain the owner of the datasource since you are the one who created the Google Sheets datasource of the transferred Awesome Table app.
At this point, the new owner of the Awesome Table app can either:
Request from you to have edit access to the datasource so they can make changes as needed
Ask you to transfer the ownership of the datasource to them if you're in the same domain
info
-
You can transfer ownership of a spreadsheet from Gmail to Gmail or within the same G Suite domain. Learn more about
making someone else the owner of your Google Sheets file
.



- You can't transfer ownership of a spreadsheet between domains (from one G Suite domain to another; or G Suite to Gmail or vice versa). We recommend that the new owner of the app makes a copy of the Google Sheets datasource and uses this copy as the new datasource.