If you work in a company or organization it can be useful to add collaborators to your Awesome Table app to allow them to modify it.
info If you have a Microsoft Outlook.com (or Hotmail) account and can only store files in OneDrive, you can't share your Awesome Table app with anyone else. In this case, you can use Awesome Table for individual needs only.
1. Invite to edit
When you create an app, you are the only editor. So first, you have to share the app edit link with your collaborators.
Click the share button.

In the Edit tab, copy the link under Editor link.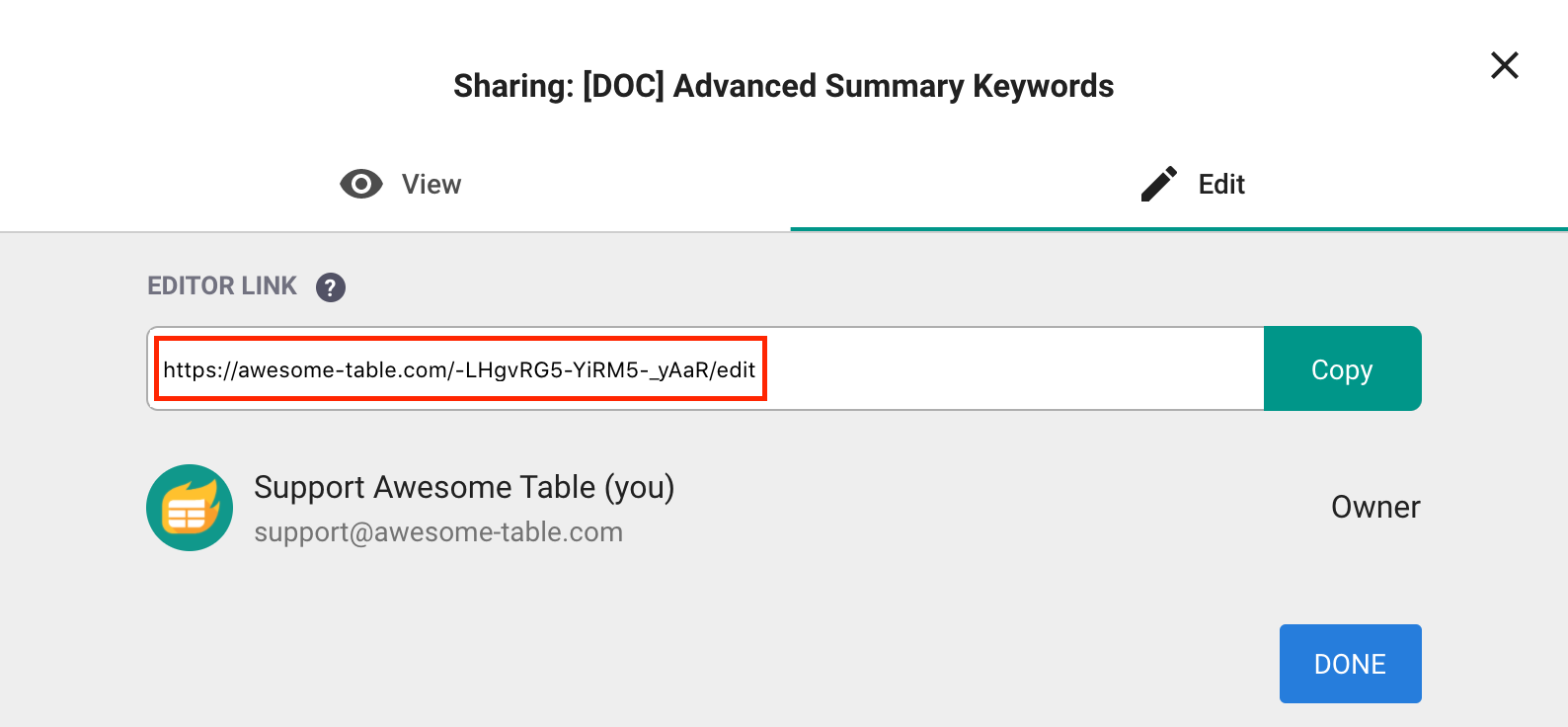 Send the link to your collaborators.
They follow link and click the Request Access button under the share menu.

2. Give edit access
You will receive an email from noreply@awesome-table.com. Click the Give edit access button in the email.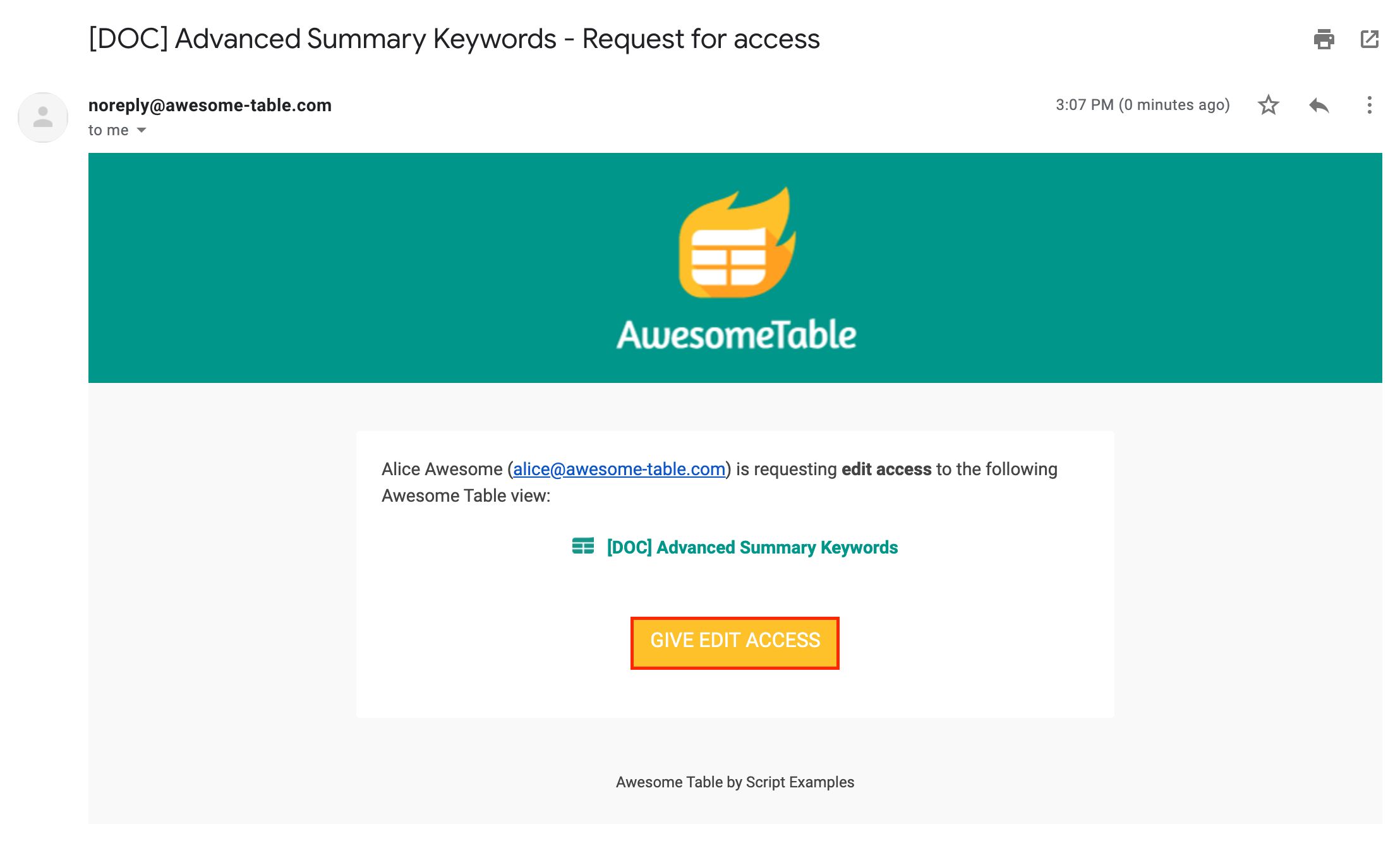 You are redirected to the Awesome Table website. A dialog opens. On the Edit tab, click Confirm.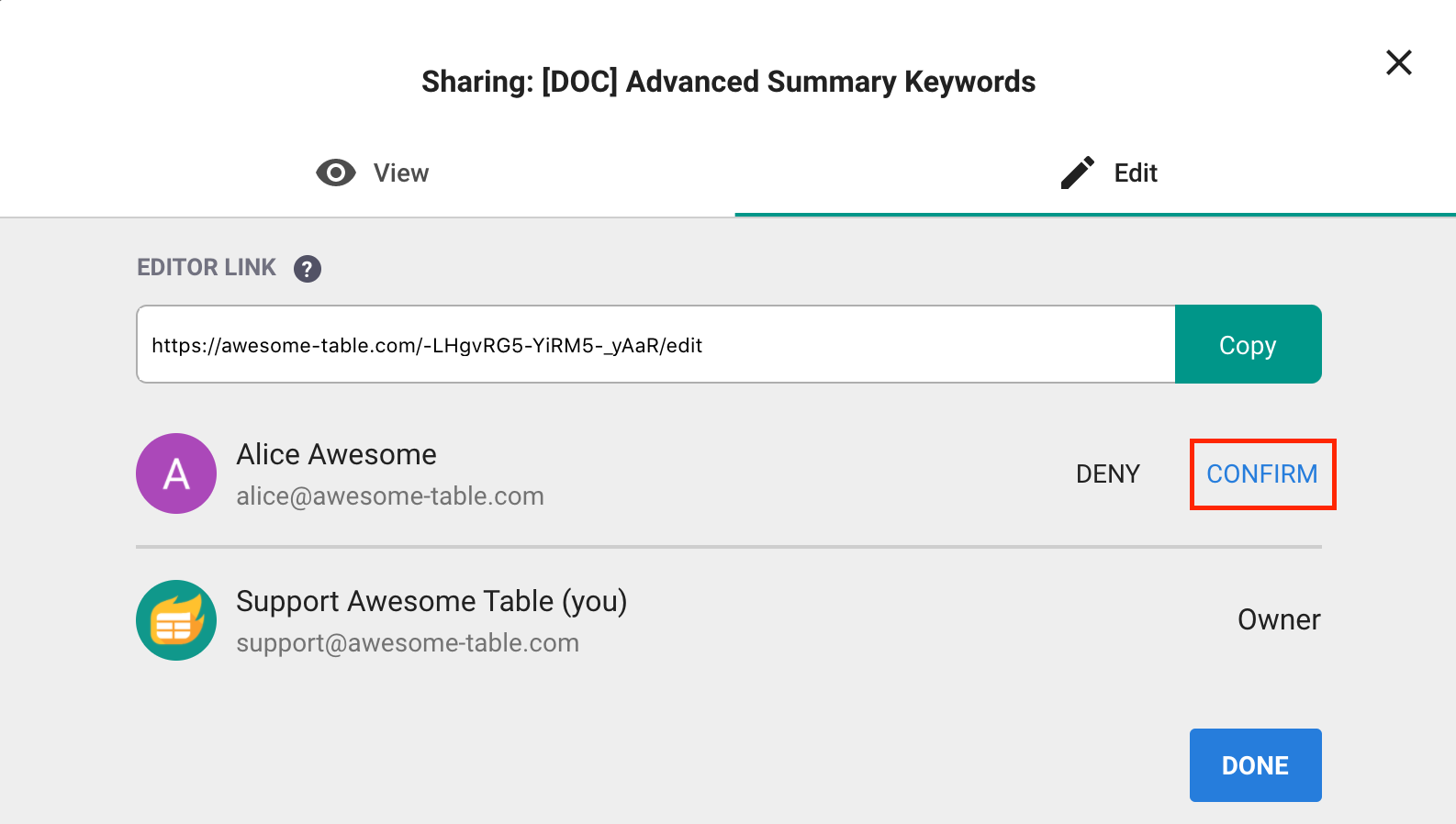 By default, Editor appears next to the collaborator's profile. Click Save changes.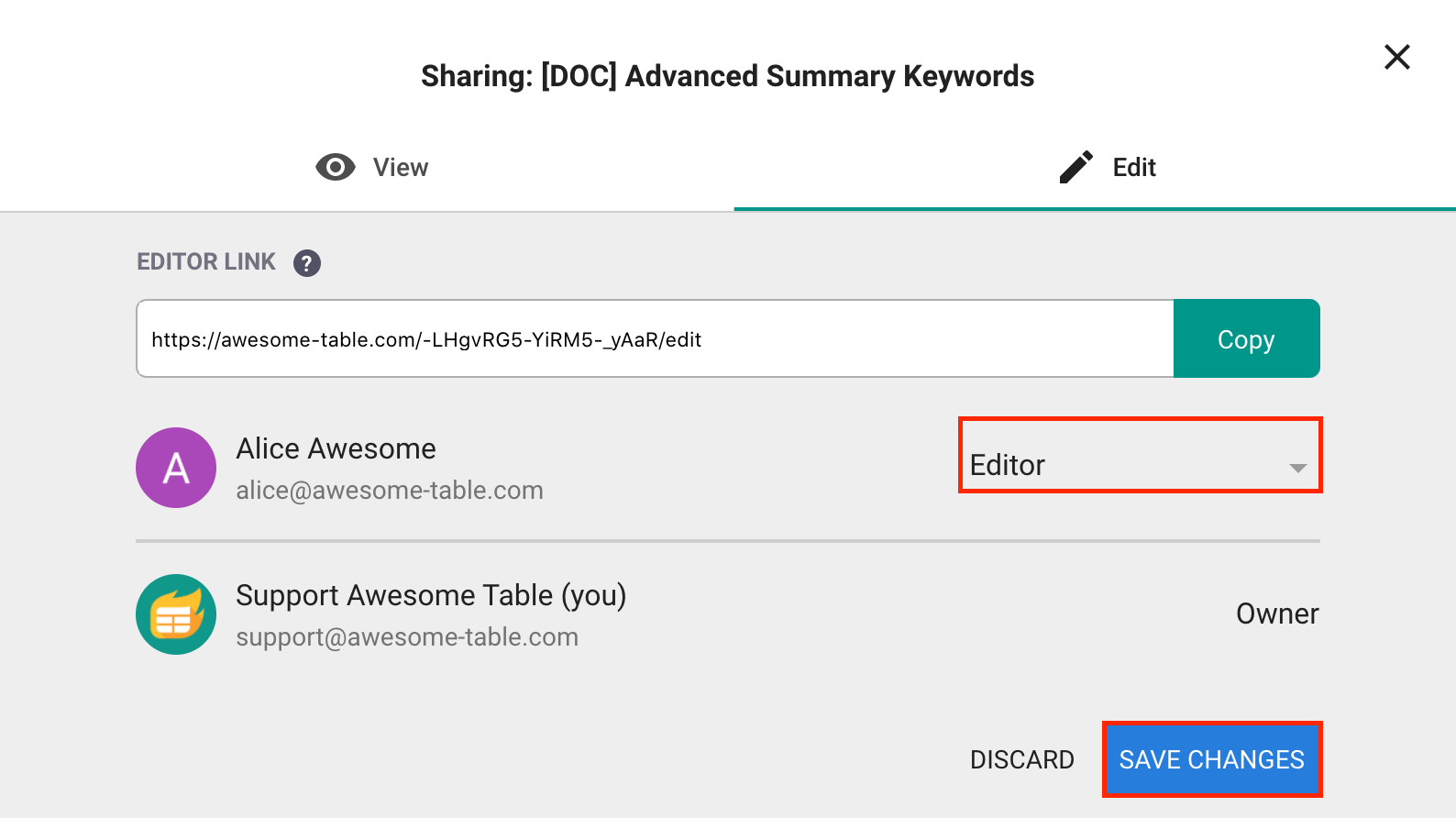 Edit access has been granted for the account alice@awesome-table.com