Use the Awesome Table Connector to quickly import historical protocol TVL data from DefiLlama and add a chart in Google Sheets to review historical changes to the protocol total liquidity over time.
Procedure
In the Awesome Table add-on, click the DefiLlama connector.


From the Data drop-down menu, select Historical protocol TVL.


Click the Refresh button under Protocol to get the list of available protocols from DefiLlama.


From the Protocol drop-down menu, select Curve (CRV).


Click Run query.
Result
The DefiLlama data for historical protocol TVL is imported.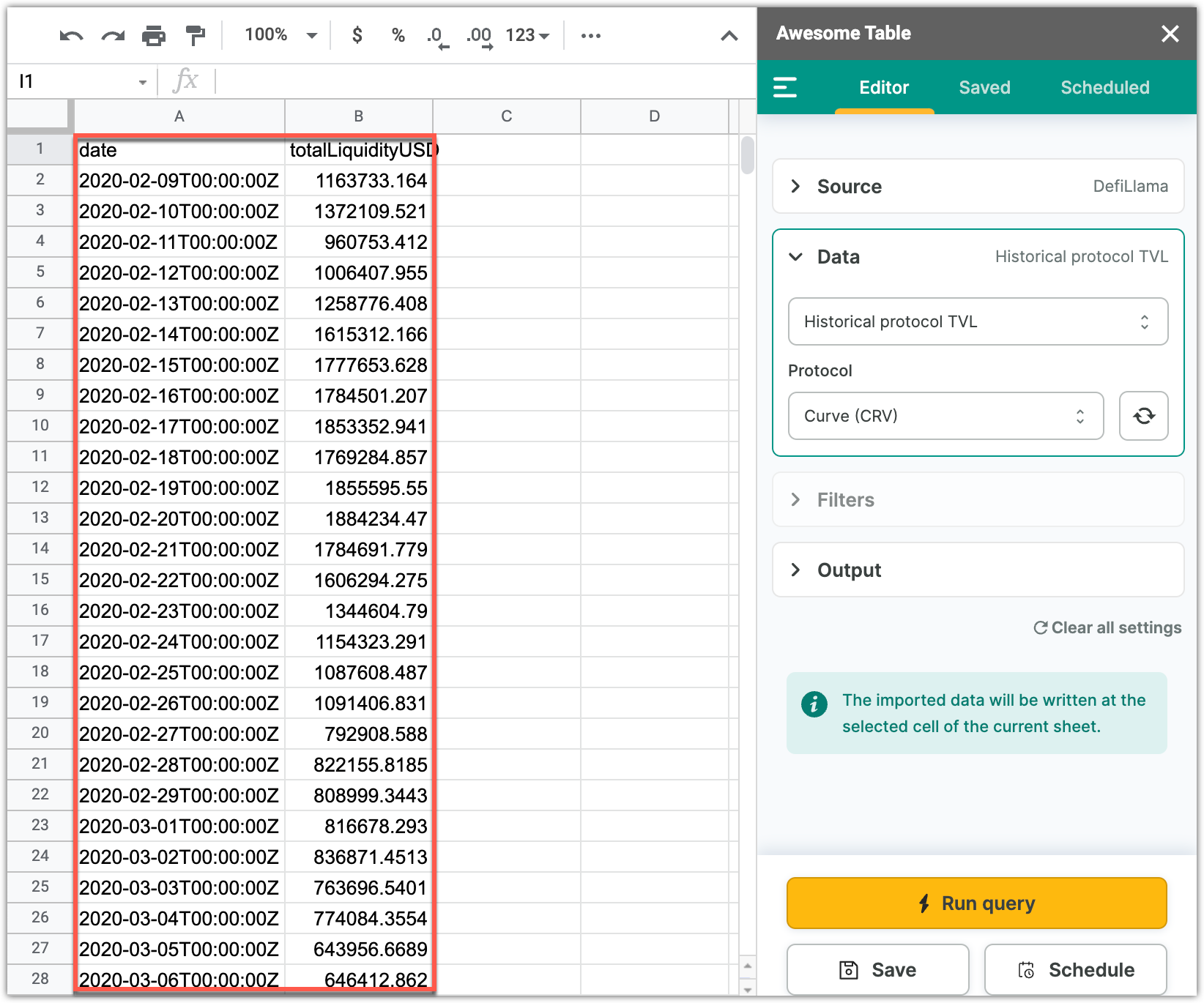 What's next
You can add a chart to visualize the changes in the total liquidity value over time.
In Google Sheets, select all columns with imported data and select Insert > .