From now on, if you try to access Awesome Table with the URL https://awesome-table.com, you'll be redirected to our marketing website.
The dashboard and edition interface has moved to https://app.awesome-table.com.
Access your usual dashboard
To access your apps and our template gallery, you have two possibilities:
Or, from the Awesome Table website, click the Dashboard button on the top right corner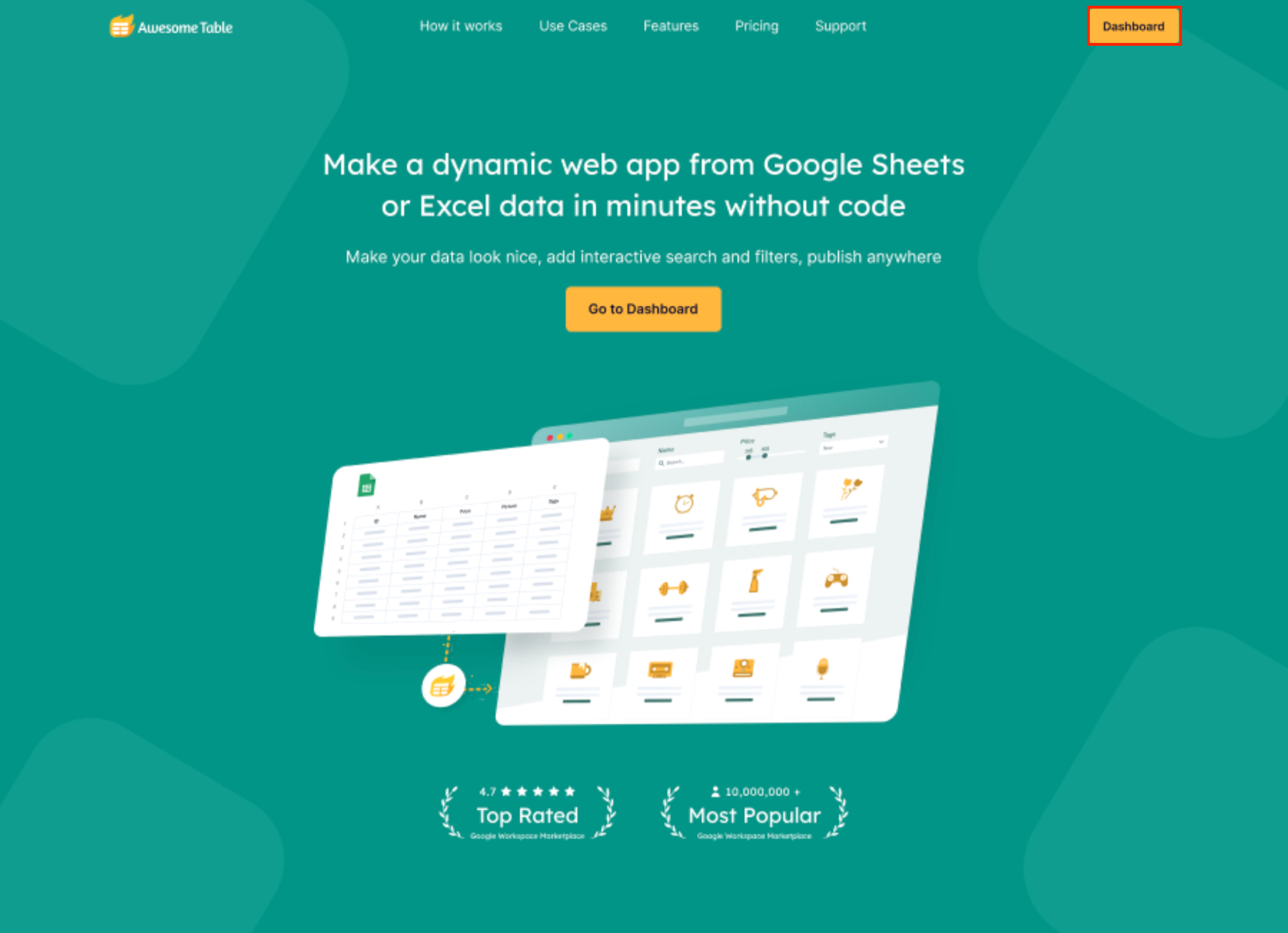 Your existing apps continue to work as usual
All apps URLs starting with awesome-table.com will automatically redirect to their new URL starting with app.awesome-table.com.
Existing embedded apps also continue to work as usual.

If you have any questions or need more information, you can send a request to our support team.