Install the Awesome Table add-on from the Google Workspace Marketplace to easily import data into Google Sheets from Google Drive, Google Photos, Stripe, HubSpot, Salesforce, Zendesk, and many others.
Procedure
Go to the Awesome Table page in the Google Workspace Marketplace.
Click Install.

Click Continue in the confirmation box.

Select for which Google account you want to install Awesome Table.

Click Allow to grant Awesome Table the required permissions.

Click Done after the installation is complete.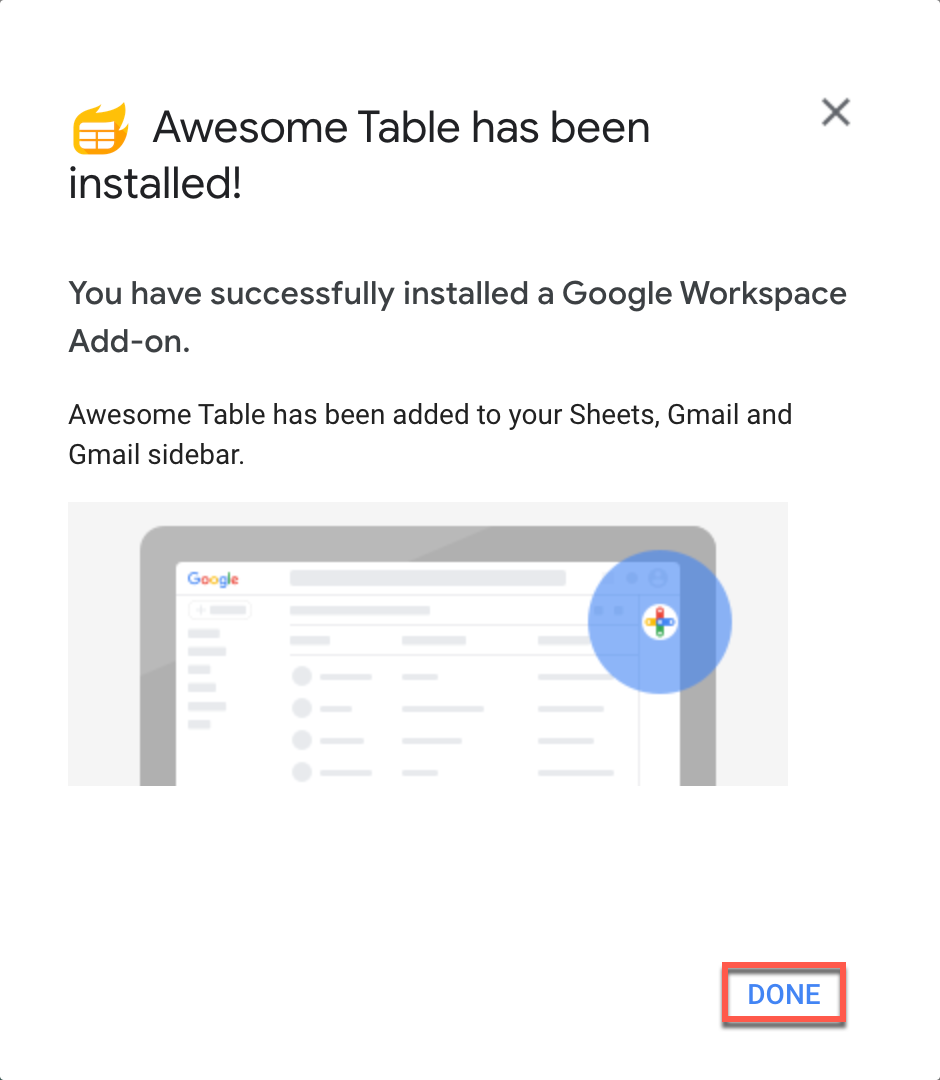 Result
In Google Sheets, Awesome Table is now available from the Extensions menu.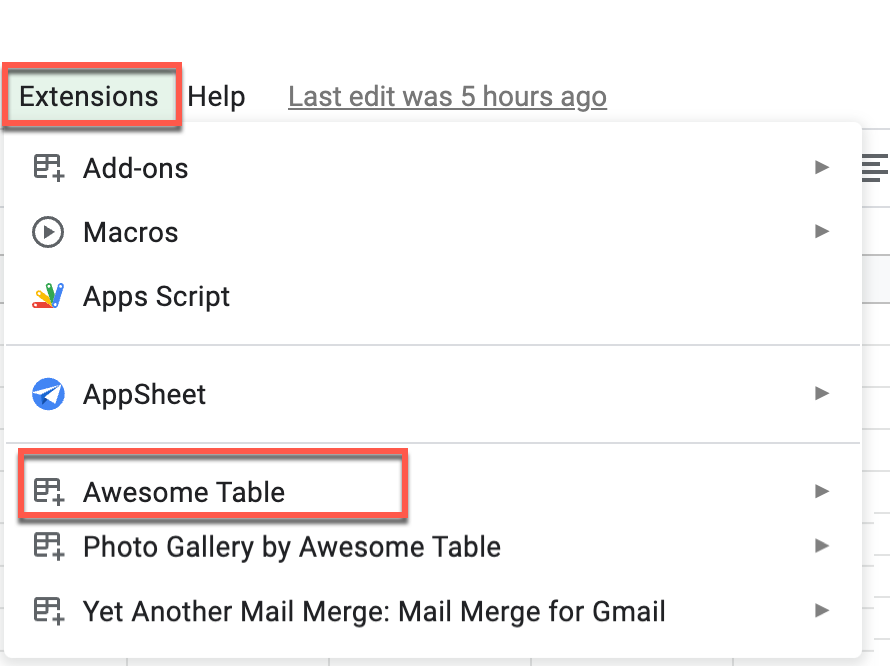 In Gmail, Awesome Table is available from the side panel on the right.