Discover our latest releases 2021 for Awesome Table!
December 13th
Improvement
With this release, we have significantly increased the number of team members you can invite under a Team plan. You can now invite up to 100 team members.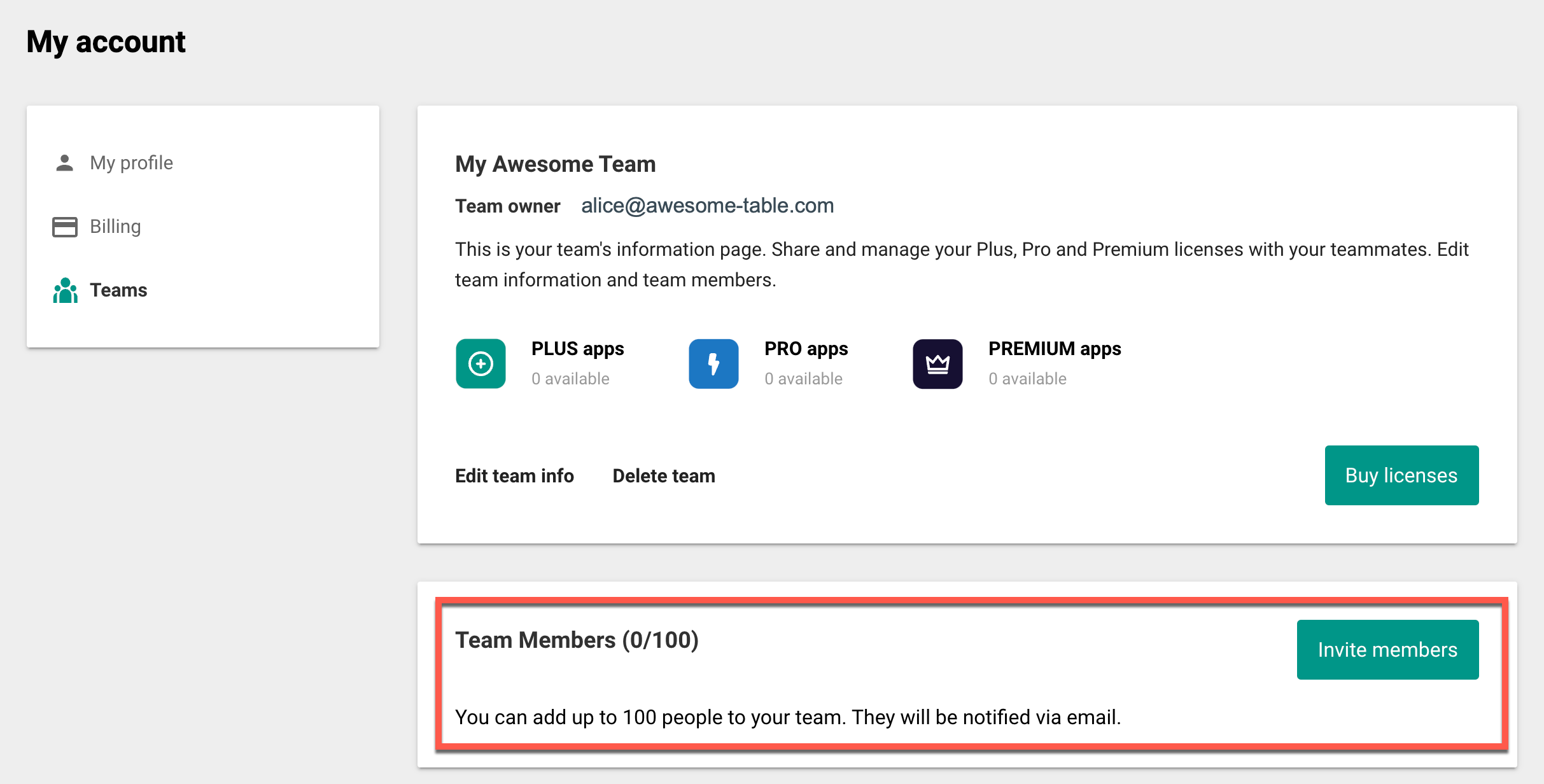 Bug fix
In this release, we have extended the sign-in delay. It is now possible to access Awesome Table apps even with a low network. Previously, the duration for authentification was expiring after a certain amount of time.
October 26th
Improvement
You can now use a promotion code when you purchase an Awesome Table plan.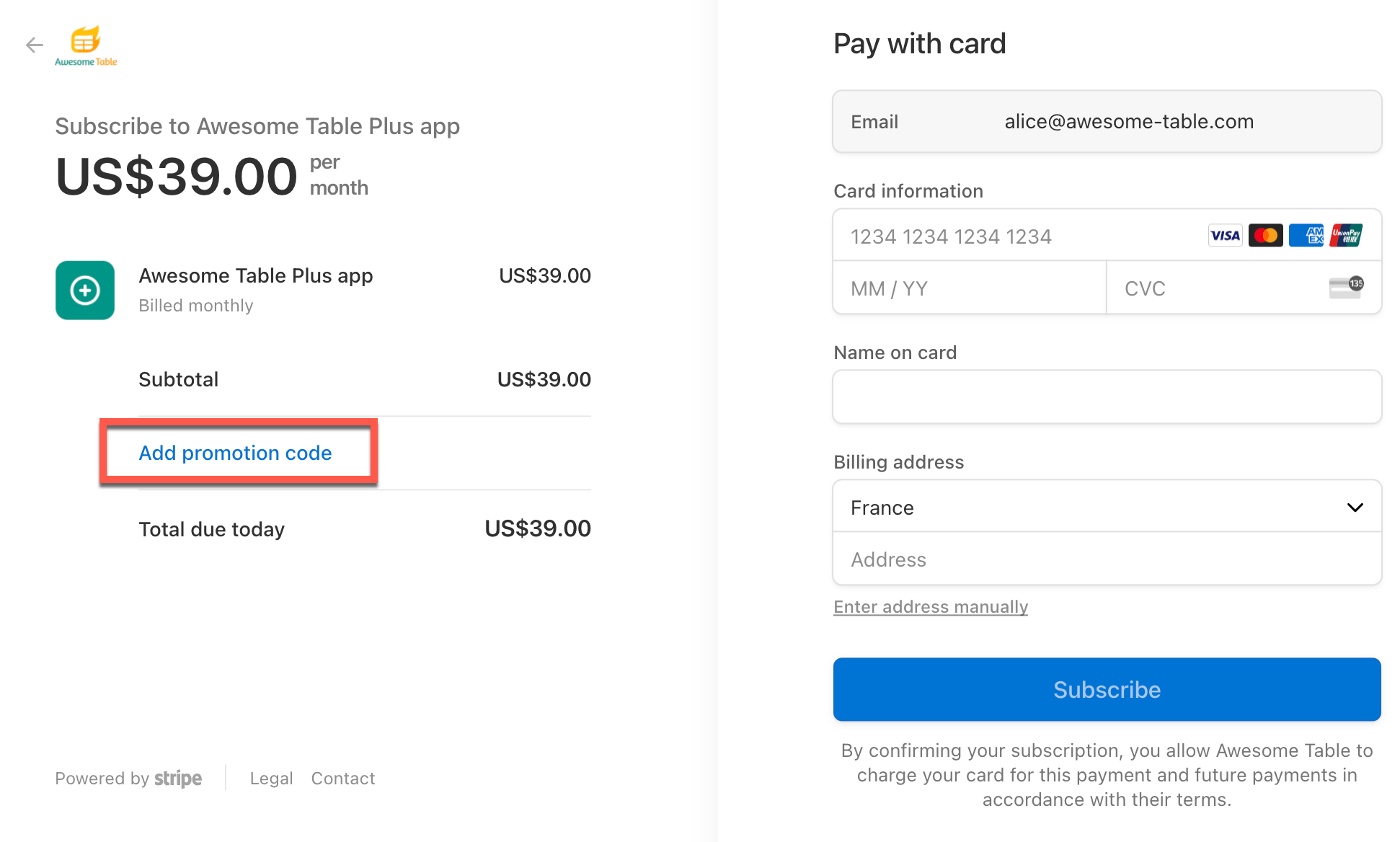 June 15th
Bug fix
If the CSV filters were not saved when copying the URL of the app, this issue is now fixed.
June 3rd
Billing
May 28th
On May 27th, 2021, Google updated Google Sites Classic, which makes some configurations of Awesome Table that use the gadget fail. To work around the issue, see the article Error: Google Sites no longer works.
Apr 19th
Bug fix
We've now resolved an issue related to the login communication between Awesome Table and Google which prevented some of our users from viewing and managing their apps.
We resolved a login issue which should no longer prevent you from logging in or viewing your own non-public Awesome Table apps when you use the latest versions of the Safari browser.
March 29th
Bug fix
We fixed an issue where Google Analytics events were no longer correctly sent when an Awesome Table app was embedded.
March 4th
Bug fix
The hourly auto-refresh should now work correctly in the File Cabinet add-on.
February 24th
Bug fix
For all Safari users, you can now resume using the Google Drive picker
February 4th
Bug fix
Resolved logging in issues for Safari users (macOS/iOS)