After creating your People Directory table app and finalizing the whole layout, you will now learn how to share your app to other people, and publish it on your website.
info Please note that this article applies to both Google and Microsoft users.
Share your Awesome Table app
Once you've created your People Directory, simply click the Sharing settings icon: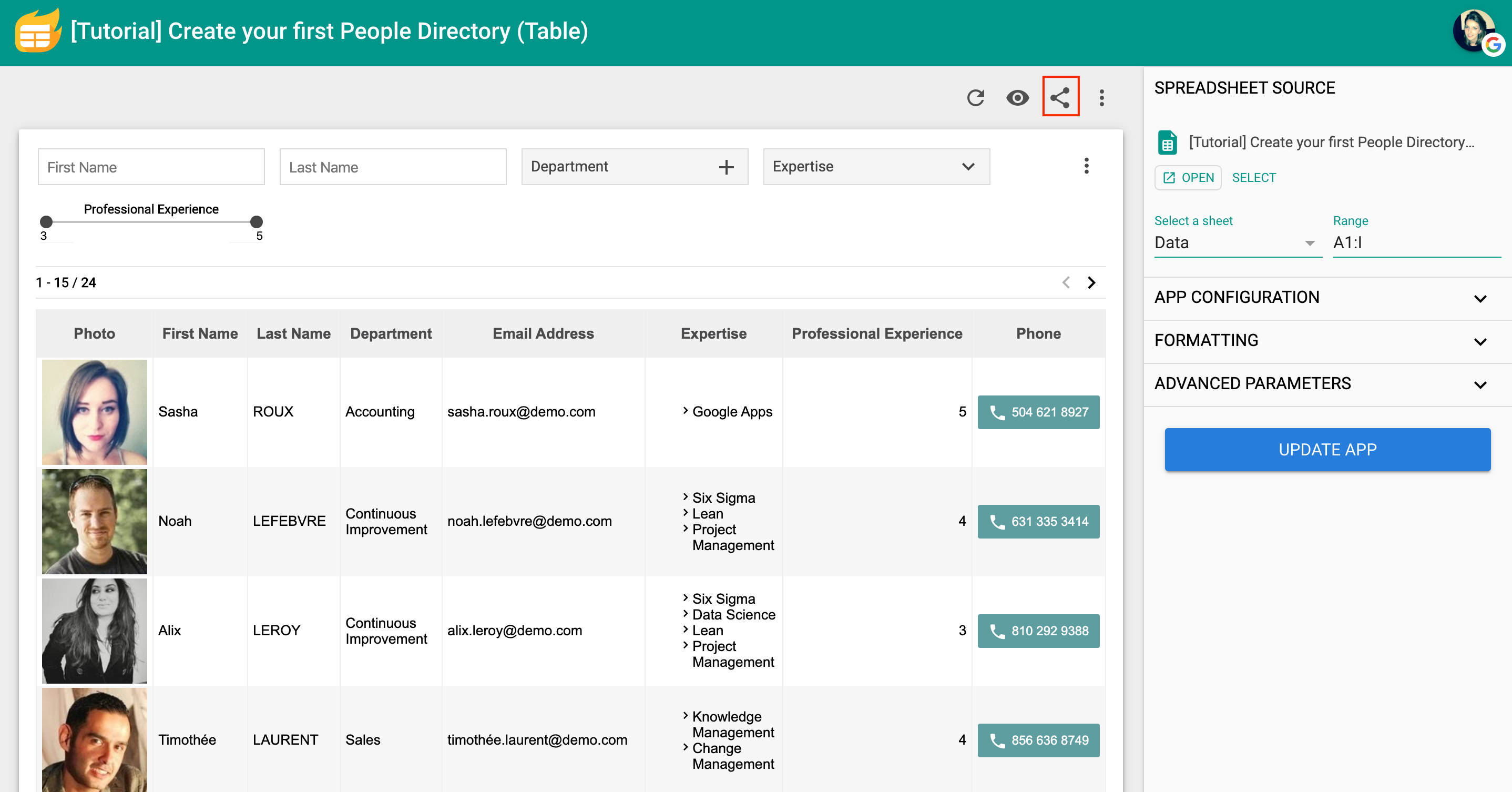 Copy the link under Link to share (in our example: https://awesome-table.com/-LrPCYZ25s43ghDLG51Z/view)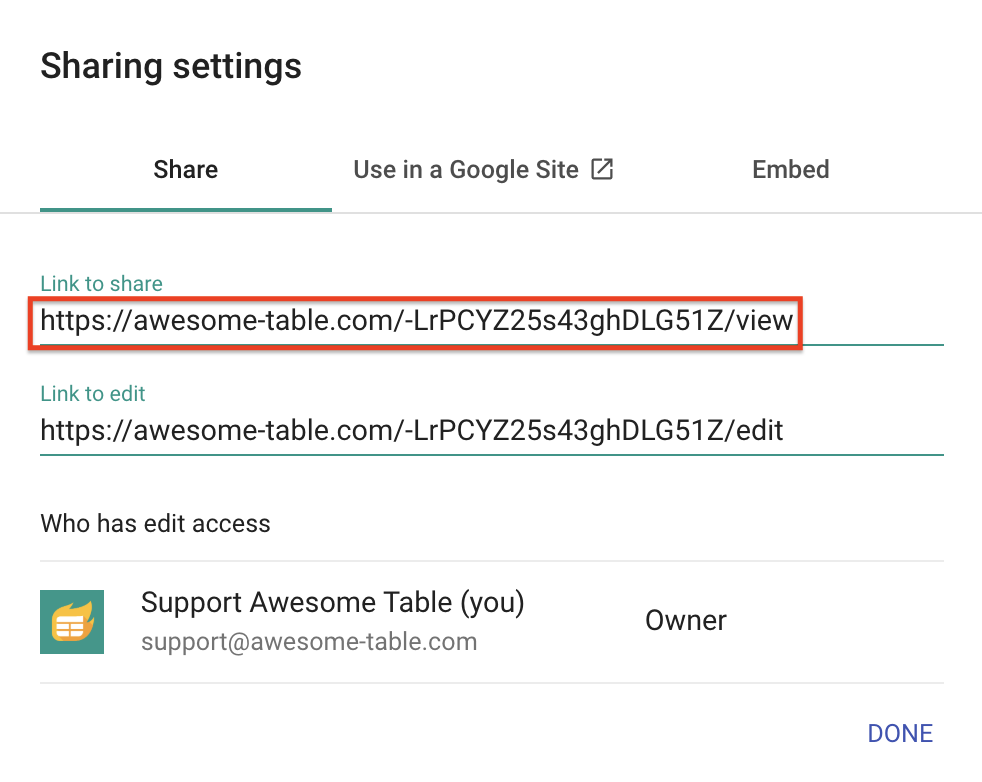 Then send this link to your target audience, who will be able to access your Awesome Table app.
Publish your app on your website
info For this method to work, you need to have admin / editing access to the website since you'll be inserting HTML code and scripts.
Click the Sharing settings icon: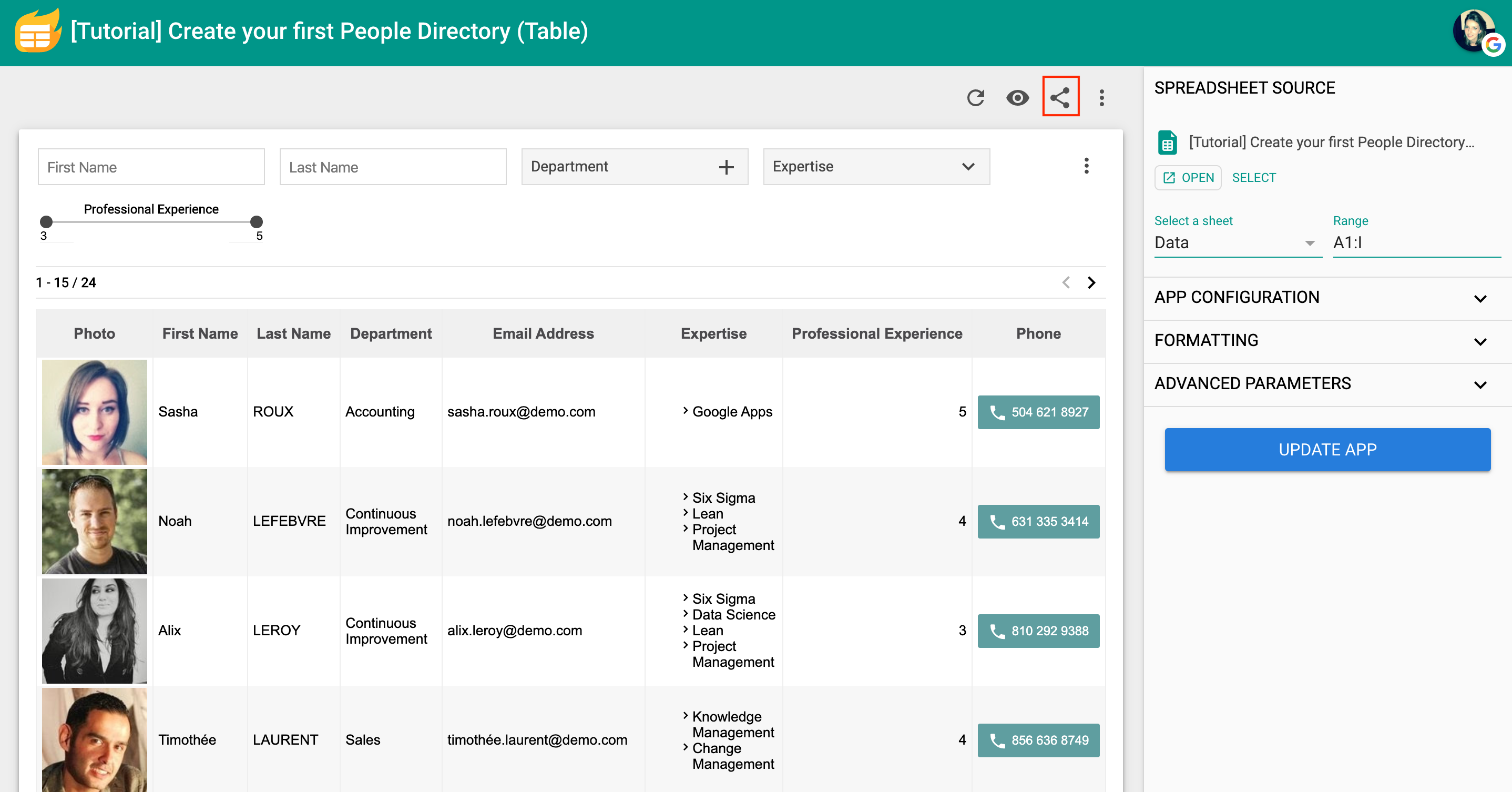 Select Embed: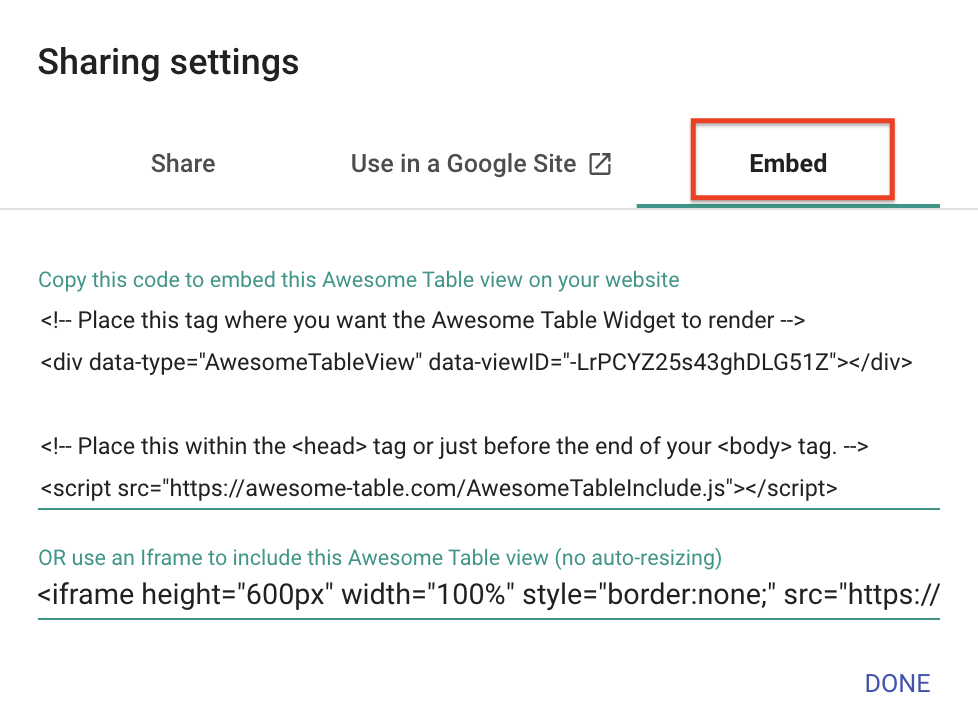 From there, you have two embed options:
1. Copy the HTML and script code into your website
info
This HTML snippet is compatible with any websites
. To know how to insert the snippet in a specific CMS, please read the following documentation articles:
Embed your Awesome Table app in any CMS
You can embed more than one Awesome Table app on the same page, but the script tag only needs to be inserted once.
2. Copy the iframe code into your website
info We recommend using the HTML/script snippet but in the case you are limited to iframes, you can also use the Awesome Table as an iFrame.