In this article, you will learn how your data is processed by Awesome Table.
How are my views created and accessed?
Awesome Table is a cloud-based application software (web app) that displays the data provided by a data source (for example, from Google Sheets) in a customizable view, which can be embedded into any web site (the "Service"). The Service requires a Google account that will be used to access the Service configuration console (web app editor) and a datasource which will contain the data displayed by the Service.
If you are using Awesome Table with spreadsheets that have not been shared publicly, users (viewers only: your intended audience or site visitors) will be asked to grant access to the spreadsheet and to our web app before the data can be displayed. This follows the security rules required by Google. 


warning  Note: The data from your Google Sheets datasource are never transferred to any external database. 
Data Flow & Security


High-level overview of the Data Flow 


Detailed schematic of the Data Flow & Security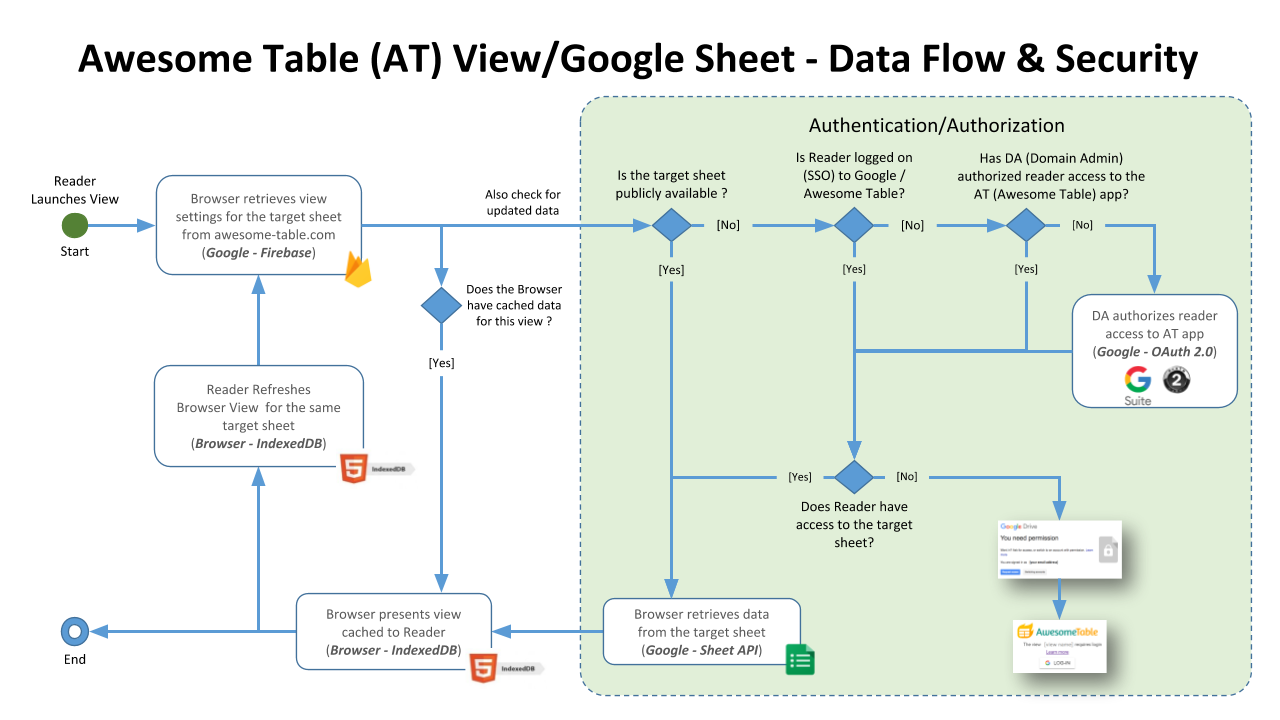 As shown in the diagram above, your spreadsheet's data never passes through Awesome Table's server.
Important things to remember about your data's security
We've taken all precautionary measures to ensure
that your data are 100% safe with us.