Inserting or embedding your Awesome Table app on Squarespace is simple and easy.
info Please note that this article applies to both Google and Microsoft users.
Before beginning this tutorial, you should already have an existing app that you can use.
warning
You need to have admin / editor access to a website builder since you'll be inserting HTML code and scripts.

---
Please note that

Squarespace usage

is beyond Awesome Table's scope of support. We suggest reaching out directly to their Forum or reference their Documentation for your Squarespace related concerns.
Copy the embed code
1. First, open the pertinent Awesome Table app in edit mode by clicking the More actions button (3 vertical dots) and selecting Edit.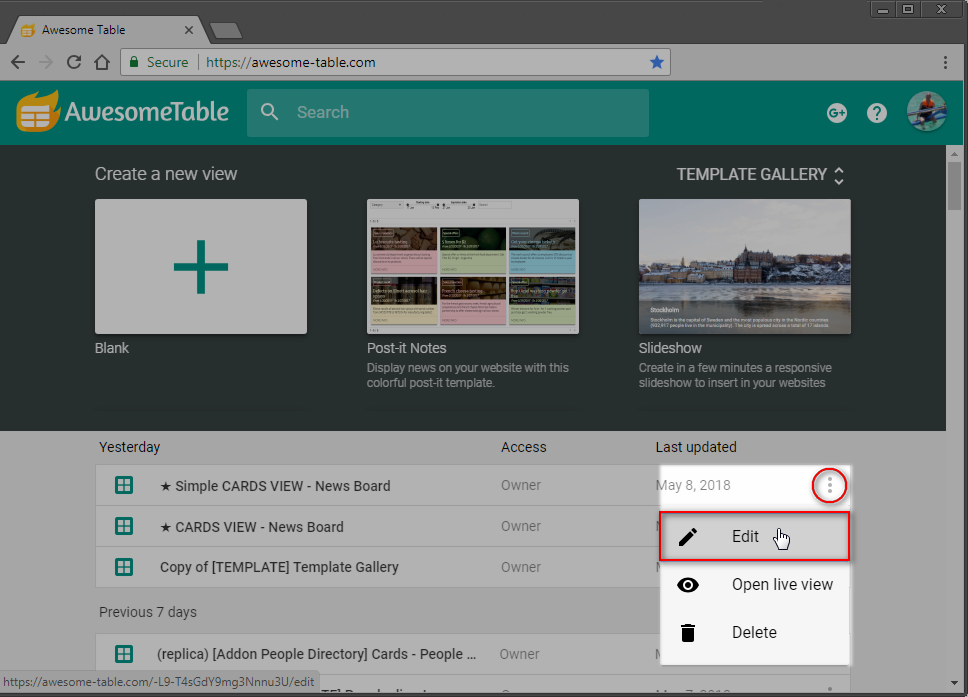 2. Then click the Open sharing options button once inside edit mode.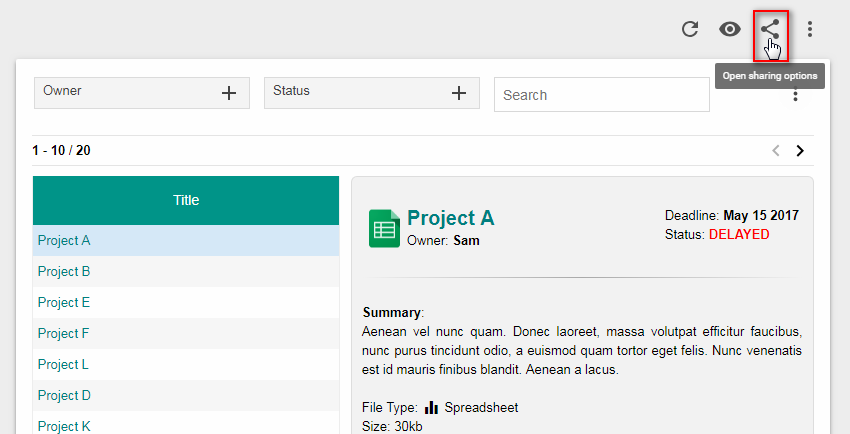 3. Press the Embed tab. Click anywhere inside the Copy this code to embed this Awesome Table app on your website field, then copy the entire content. Keep this handy as you'll be pasting it later on.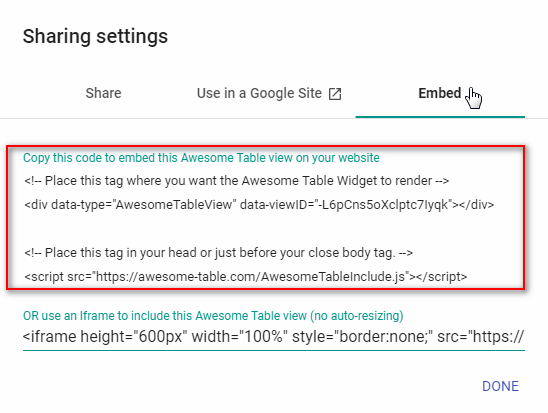 Prep your Squarespace page
1. Once the relevant Squarespace page is in edit mode, click the Add Block (➕) button located at the top right corner of the canvas.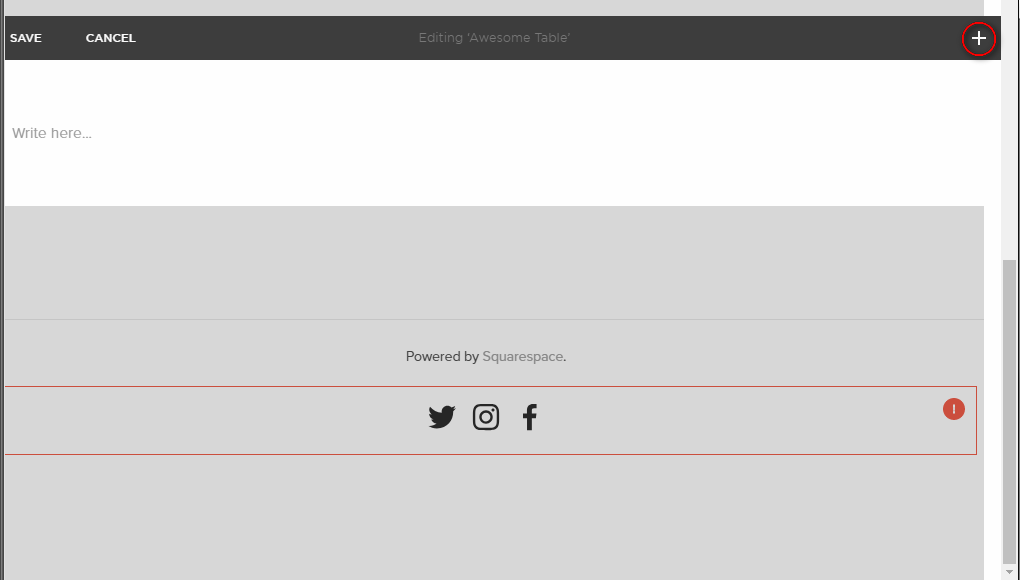 2. Scroll down to the More section then select Code.
warning
Adding
JavaScript
or
iframes
to a Code Block in Squarespace is a
Premium feature
available in the current Business plan and higher. Click
here
to learn more
.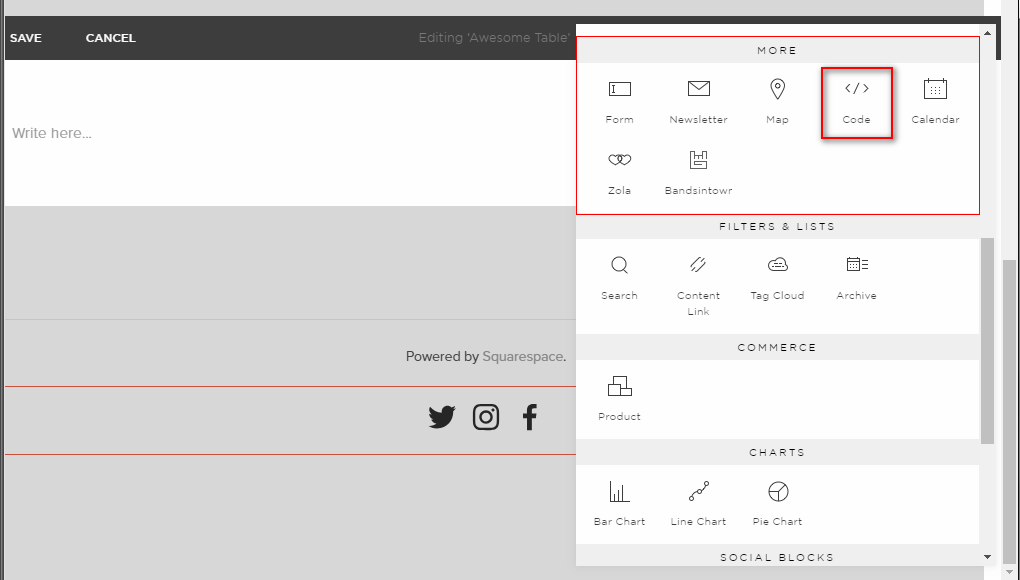 3. By default, the text format is set to HTML (A) - we'll leave it as it is.
Next, paste the Awesome Table app embed code (B) you copied earlier in Step 3.
Then click Apply (C) to embed the app.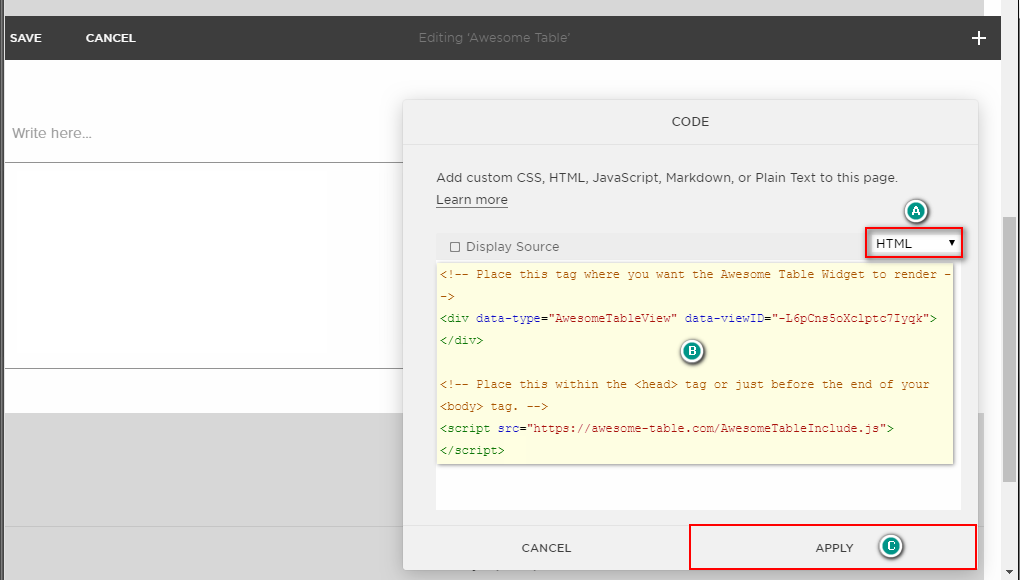 info If you're going to embed multiple Awesome Table apps on the same page, you only need to insert the <script> tag once and just paste the <div> tag(s) where needed. For advanced users: add the <script> tag to the <head> section of your website and just paste the <div> tag(s) where needed.
Save to publish your app
Lastly, click the Save button for the changes to take effect.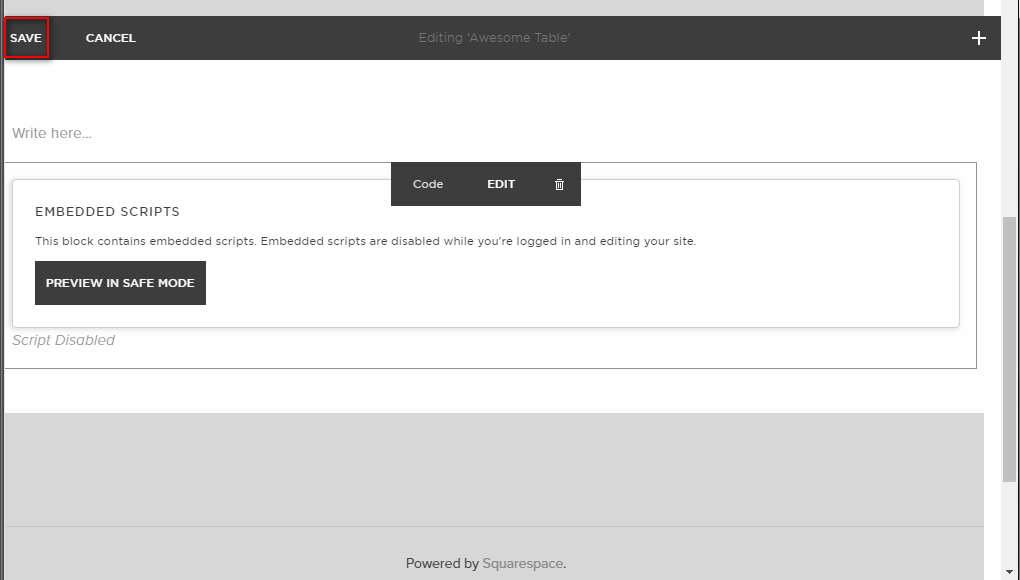 It will then bring you to the saved version of the page. Your visitors should be able to see your Awesome Table app embedded on your Squarespace site.