Inserting or embedding your Awesome Table view on Wix is a breeze - thanks to its rich content editor.
info Before beginning this tutorial, you should already have an existing view that you can use.
warning
You need to have admin / editor access to a website builder since you'll be inserting HTML code and scripts.

---
Please note that

Wix usage

is beyond Awesome Table's scope of support. We suggest reaching out directly to their Tech Support or their Help Center for your Wix related concerns.
Copy the embed code
1.) First, open the pertinent Awesome Table view in edit mode by clicking the More actions button (3 vertical dots) and selecting Edit.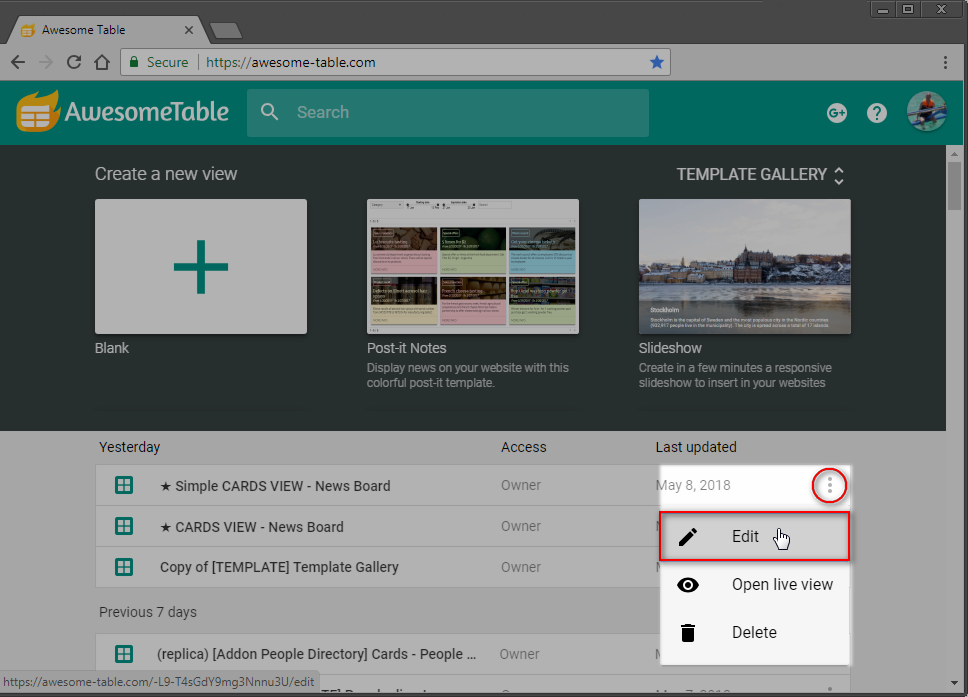 2.) Then click the Open sharing options button once inside edit mode.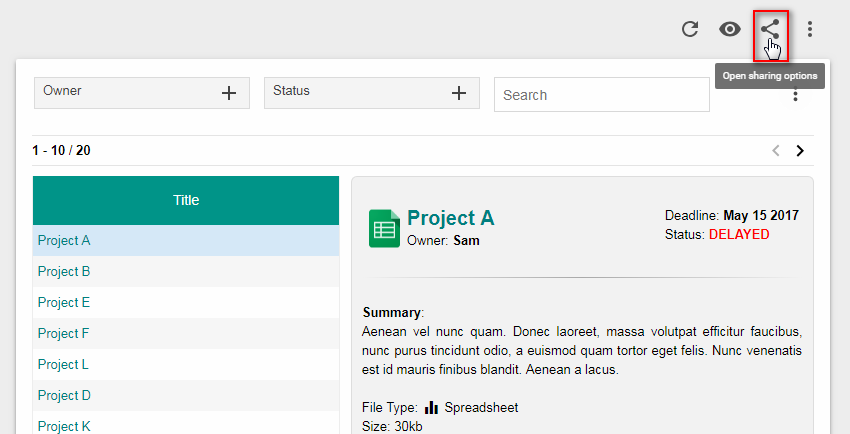 3.) Press the Embed tab. Click anywhere inside the Copy this code to embed this Awesome Table view on your website field, then copy the entire content. Keep this handy as you'll be pasting it later on.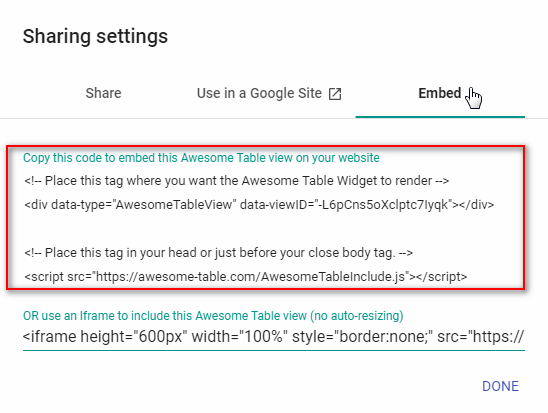 Prep your Wix page
4.) Once the relevant Wix page is in edit mode, click Add on the left side of the Editor.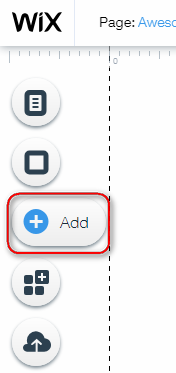 5.) Click More at the bottom of the popup menu.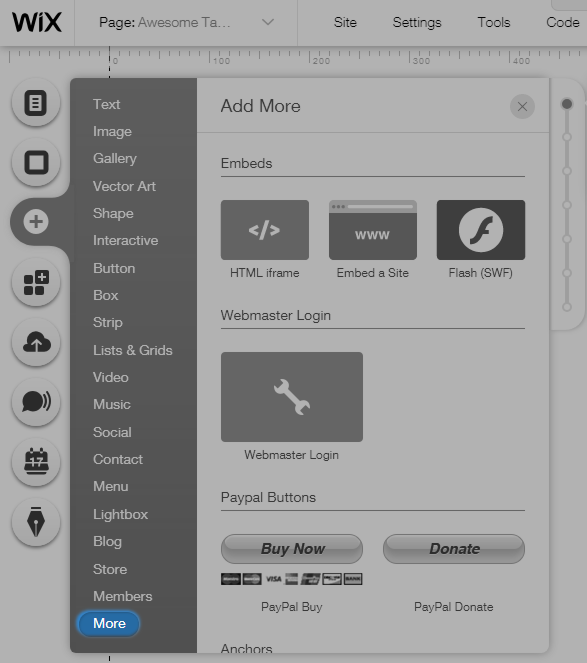 6.) Click HTML iframe (under Embeds), or drag it at a relevant location on your page.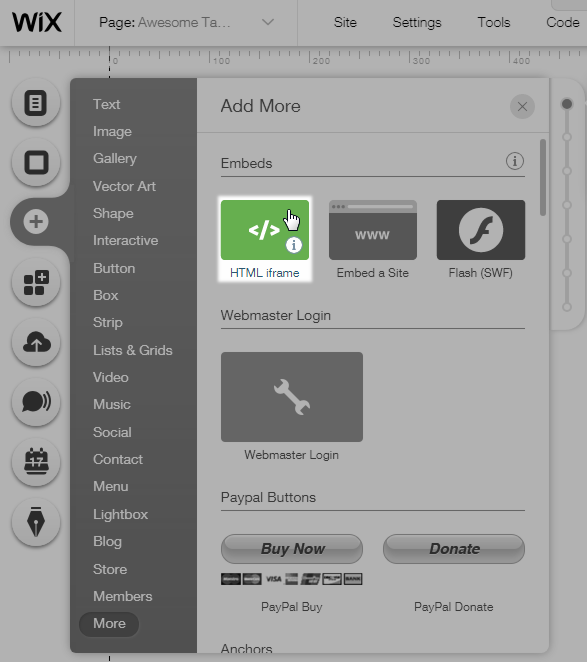 7.) Click the Enter Code or Settings button.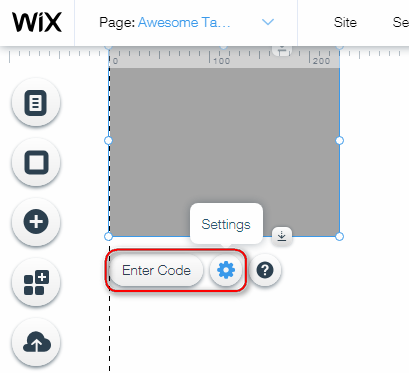 8.) Paste the Awesome Table view link you copied in Step 3.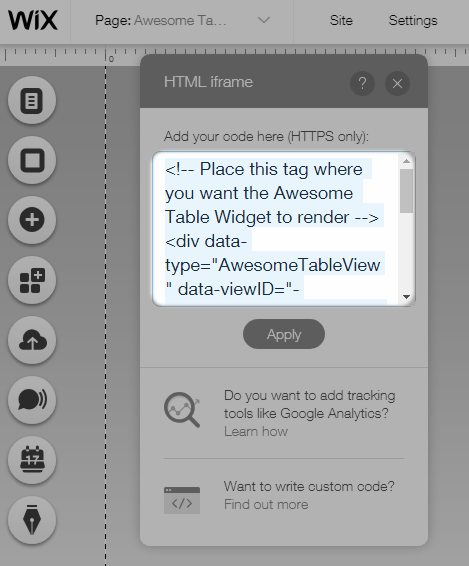 9.) Click Apply.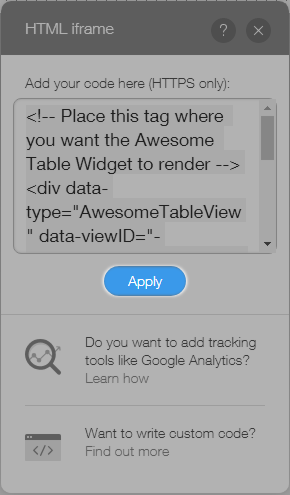 warning
You'll notice on the animated gif below that the Wix widget:
doesn't generate the correct height and width of the Awesome Table view, and
it will show a truncated view with vertical scrollbar.
To remedy the limitations of the Wix editor, the embedded view needs to be
manually resized
(A) or
specify the dimensions
(B) via the toolbar.
Please note that this doesn't happen on other website builders (like Wordpress, Joomla, Weebly, ...). With these editors, Awesome Table view's height and width are automatically adjusted.

(A) Manually resize the Wix widget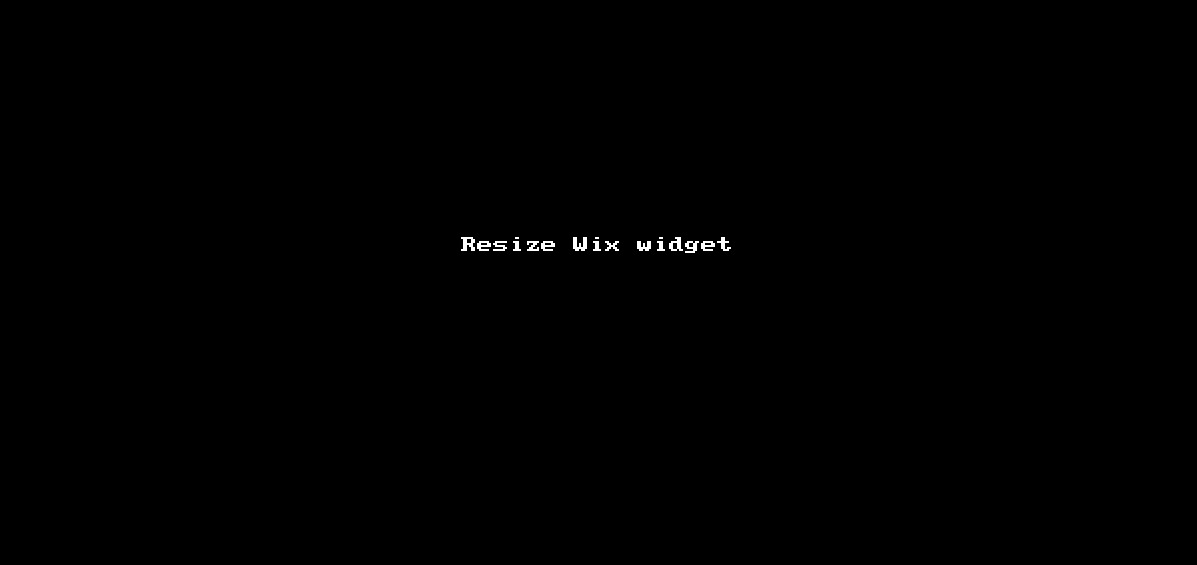 (B) Specify the dimensions of the Wix widget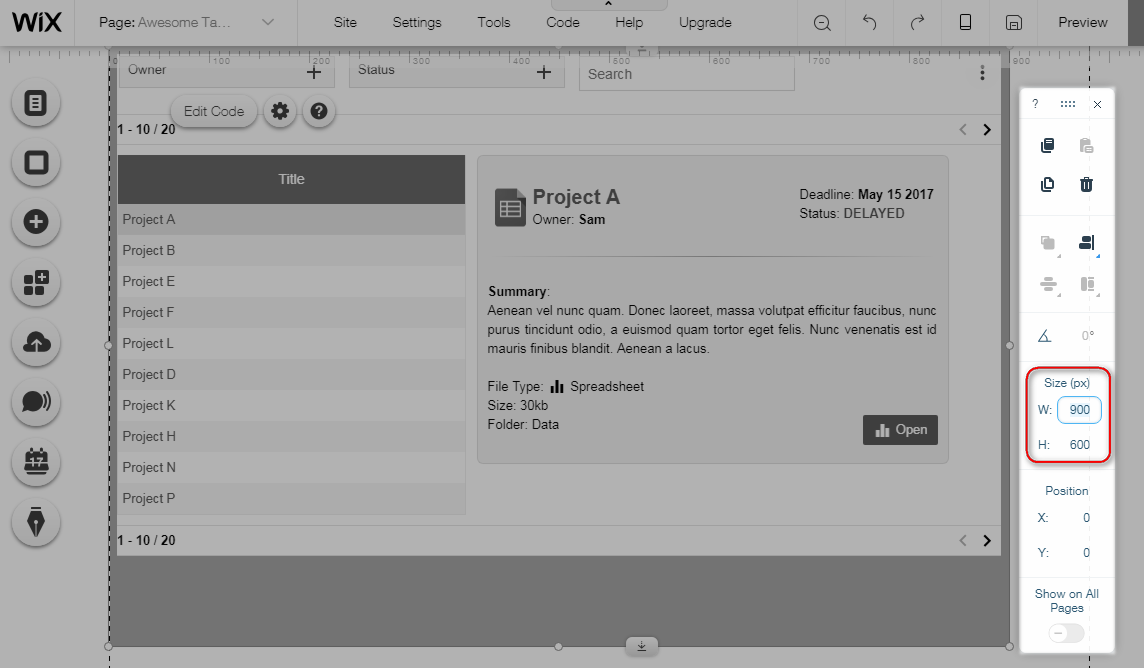 Publish your view
10.) Lastly, click the Publish button (located at the top-right corner of the canvas) for the changes to take effect. Your visitors should be able to see your Awesome Table view embedded on your Wix site.