Create a filterable movies directory
timer 20 min.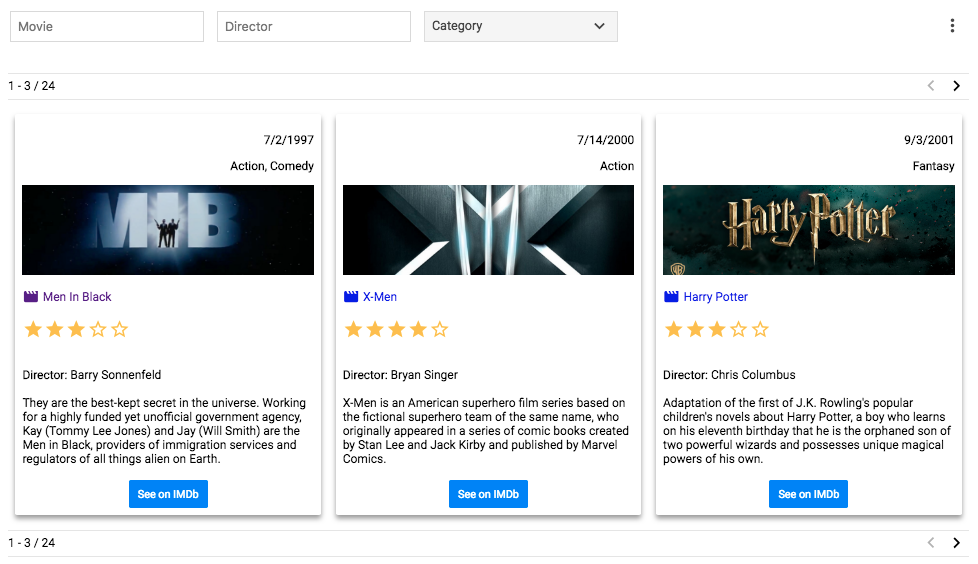 stars What you'll learn
Create an Awesome Table view
Set up a your Awesome Table datasource

Customize your view with templates

Use filters and parameters
check_circle Prerequisites
Own a Google Account
Know how to create a view
Basic knowledge of HTML and CSS
mode_edit What we will build
You will create a beautiful movies directory for your website using HTML and CSS templates.
Live example :
In the first article of this tutorial, you will learn how to create your datasource and turn it into a beautiful and filterable Awesome Table view.