1 - Connect to the web app
The first step in making an Awesome Table view is to create an Awesome Table account. To do this, simply click the following button, choose the relevant account and allow Awesome Table.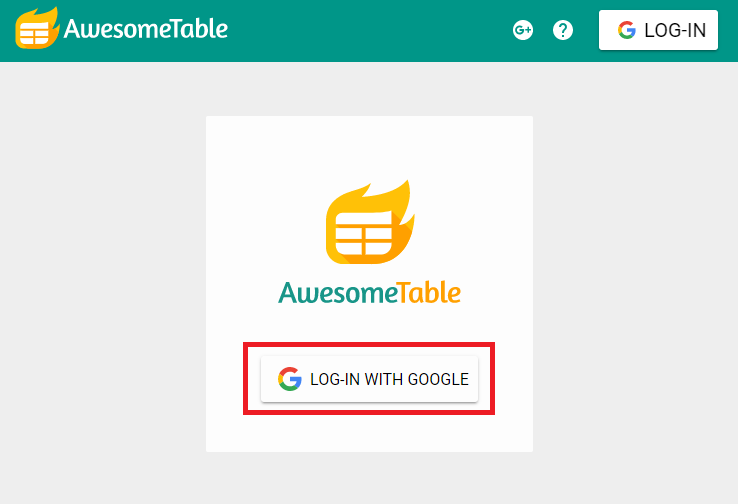 2 - Create a new view
You will now create a new Awesome Table view. Since you're going to create a view from scratch, we will skip the Template Gallery for now. And instead, click the Blank template: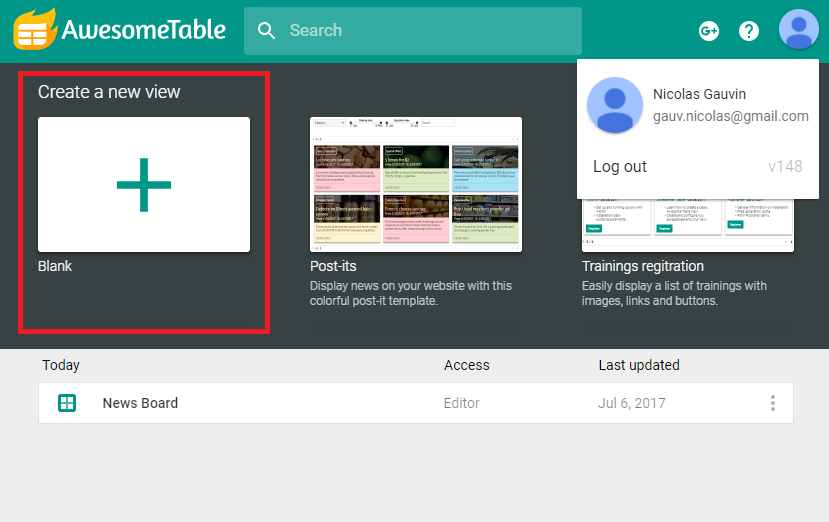 3 - Select the relevant spreadsheet
Then specify the spreadsheet datasource. Click on "Select a Spreadsheet" and use Google Drive's picker to select the relevant spreadsheet.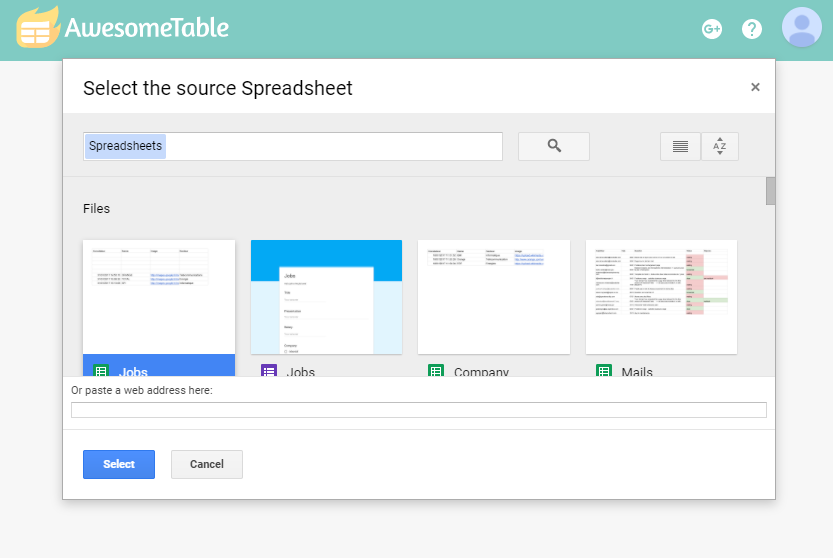 4 - Select data sheet and range
Finally, select the relevant datasheet (the tab or sheet containing all your data to be viewed in Awesome Table) and make sure that the default data range includes all of your pertinent columns.
Once you've selected the datasheet, the range should automatically detect the filled columns correctly. Your range should look like A1:yourLastColumn. Example :
A1:E
not_interested If you add new columns, your data range will not be automatically updated. You need to manually adjust your data range. You also need to click the UPDATE VIEW button for the changes to take effect.
navigate_nextNext article :
In the next article, you will learn how to customize your view using keywords (parameters) & templates and how to add a view on your website.