1 - Connect to the web app
The first step to create an Awesome Table view is to create an Awesome Table account. To achieve this you'll only need to click on the following button ,choose the relevant account and allow Awesome Table.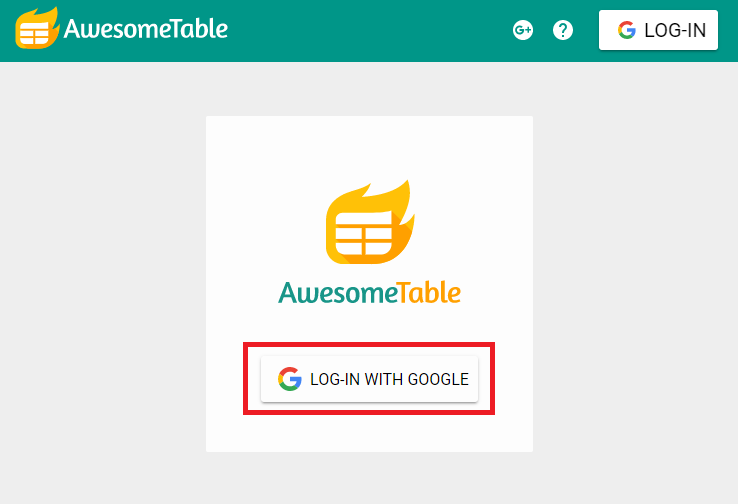 2 - Create a new view
We will now want to create an a new Awesome Table view. As we do not want to start with a preexisting template, we will click on this button :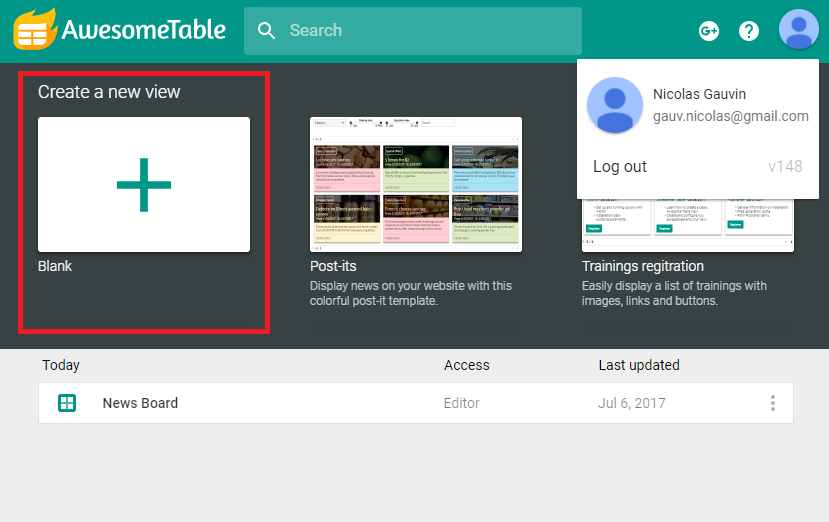 3 - Select the relevant spreadsheet
To create our Awesome Table view, we will need to specify what will be our source spreadsheet. Click on "Select a Spreadsheet" and use Drive's picker to select the right spreadsheet.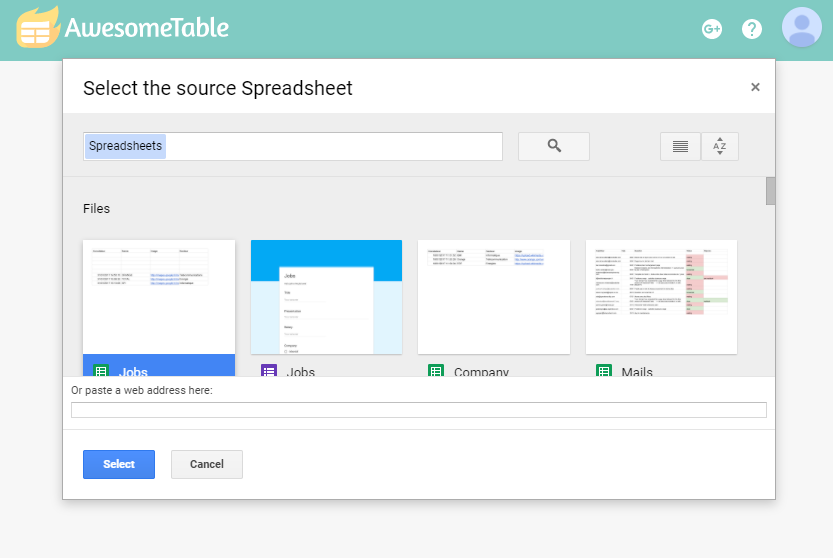 4 - Select data sheet and range
The final step is now to select the correct data sheet and data range. 
Once you've selected the relevant sheet, the range should be automatically set up correctly. Make sure that it is looking like this :
A1:yourLastColumn
Warning : If you add new columns your data range will not be automatically updated.
navigate_nextNext article :
In the next article of this tutorial we will learn how customize your view with keywords and templates and how to add a view in your website.