Awesome Table can be used to create beautiful, printable documents generated from a simple tabular data. It is especially useful within organizations that need to export news, workflows or reports.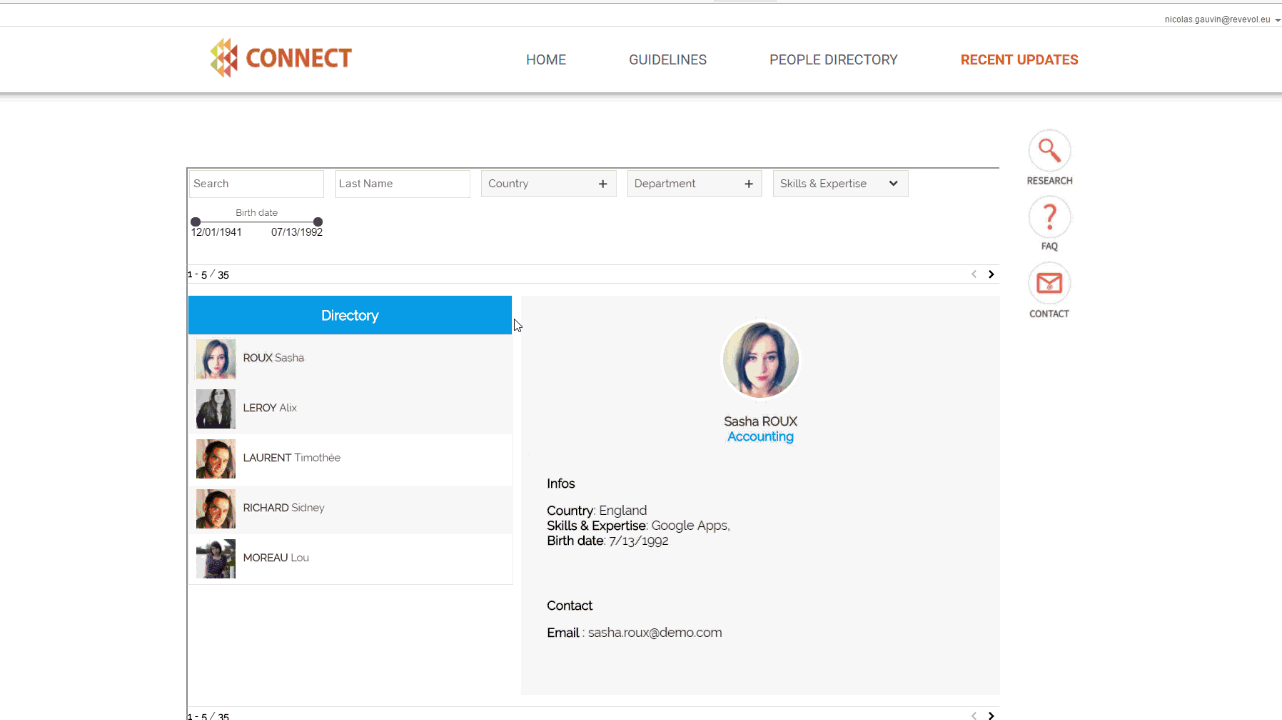 Feature presentation
This feature allows users to export the current data displayed by Awesome Table in a document. You can even export data that are filtered.
Settings to further customize the document for export:
Destination: Choose how to export the document (PDF, Print, save in Drive...)
Pages: Choose what pages you want to print (e.g. only export the first two pages)
Layout: Choose to save the document as Portrait or Landscape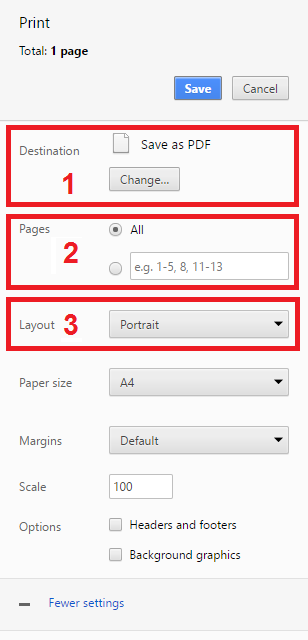 Enable export in your view
In the Awesome Table view editor, simply check Show Print button(1) in the Advanced Parameters section.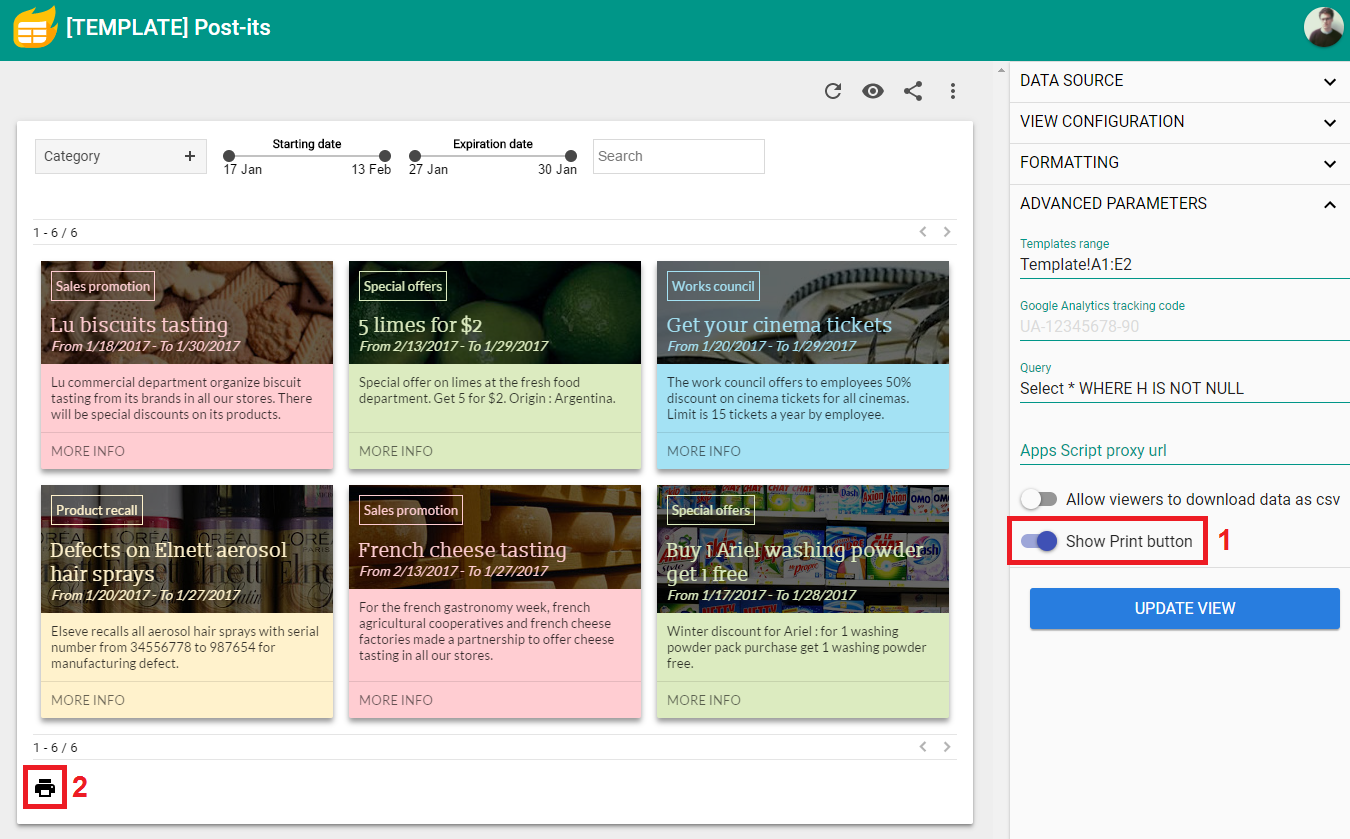 Your users will now find the export button (2) at the bottom left of the view.
Examples
Here are a few examples of pdf exports that were made from views in our template gallery.